Everybody likes a good bargain.  I've complied a list of all the best Black Friday deals on Amazon.  There are some tremendous bargains here.  Enjoy your shopping!
If you are looking for a training knife, this one is still on sale almost half off. $21 is the best price I've seen these anywhere.  The live blade is only $25.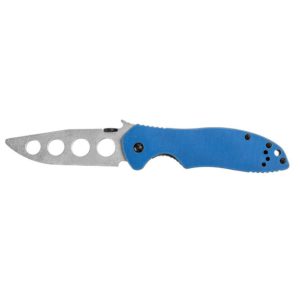 25% off Streamlight Flashlights.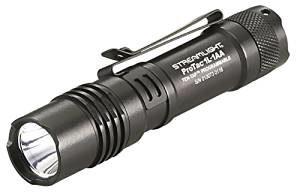 Solar charged external battery for 77% off. Will charge your phone or devices even if the power is out. I carry one of these when I travel in remote areas. I attach it to my pack as I walk around all day and the sun charges the battery. I can then charge my phone and iPod whenever I want.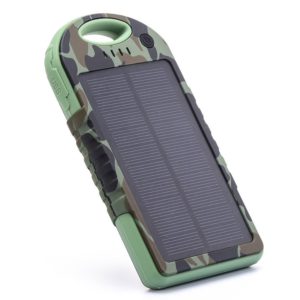 A light mount for your rifle for less than $3 including shipping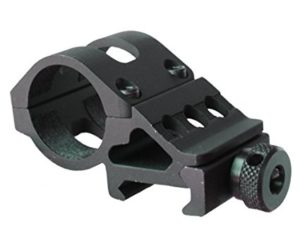 Uncle Mike's Tactical Reflex Open Top Holster  For my firearms instructor friends…
These make good loaner holsters for rented or borrowed guns in the classes you teach. Definitely not recommended for defensive use, but it's a very good option for a range holster and much higher quality than a Fobus. 25% off and $19 each.
Leatherman Skeletool– $29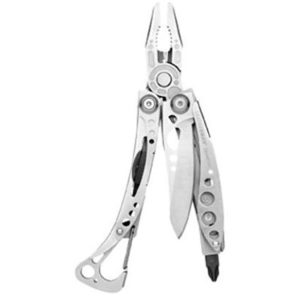 25% all Osprey packs and luggage. This is my favorite brand of travel gear and I've carried it all around the world. These packs and bags have held up better than all the others I've tried.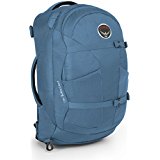 22% off Israeli Bandages. These are the larger 6″ version. Stock up!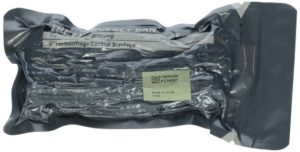 40% off Royal Robbins outdoor clothing. For those of you who don't remember, Royal Robbins made the first 5.11 pants. They were originally climbing pants that the FBI bought for a training uniform. 5.11 Tactical bought the design from Royal Robbins and now produces them.
Royal Robbins stayed in the business of making high quality outdoor gear. I really like their travel shirts. I tried to buy some in this sale, but none of the XXL items are in stock. You tiny people always have the advantage. As long as you are XL size or smaller, you should be able to find some good bargains.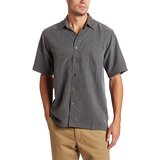 68% off a Gerber knife. This one doesn't look bad for a $13 stocking stuffer.
Scott E-Vest Hoodie.  It's a zip-up hoodie that has 10 hidden pockets. I see a lot of travelers and folks worried about pickpockets using this brand of clothing (they make other things with lots of hidden pockets too). It's 38% off with Amazon's Black Friday Week sale.
Half off HKS speedloaders for any of you cool enough to still pack a revolver
Great deal on battery powered motion activated outdoor lights. I use these same lights in my back yard. Easy to install and bright enough to be useful. Batteries last around 8 months for me.
Yukon NVMT 1×24 Head Mount Kit  Gen 1 night vision monocular and head attachment 46% off.  I picked one up.  It is a great value when you consider the current Gen 3 units are going from $4000-$6000 dollars.  I can see about 25 yards on an overcast night very easily.  When I hit the IR illuminator, I can see about 100 yards.  Only downside is a very narrow field of view.  You have no peripheral vision when looking through the tube.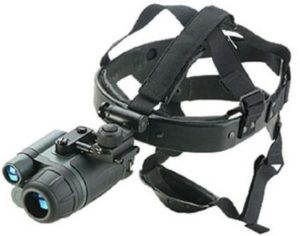 20-60% off certain Columbia River knives.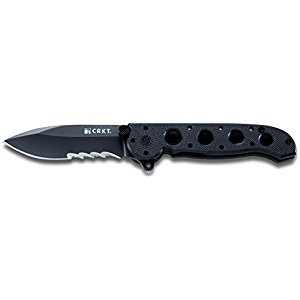 Rifle/Pistol Gun Cleaning .22 .223 5.56 Brass Weighted Cord  Tired of paying $15 for a bore snake? Chinese copies for less than $3 shipped. I haven't seen these in person. Going out on a limb to say that they are probably not as good as the Hoppes snakes, but at this price you can throw them away after a single cleaning.
Remington Rem Oil Wipes   40% off Remington gun cleaning wipes. Great for infield use or to through in your bug out bag.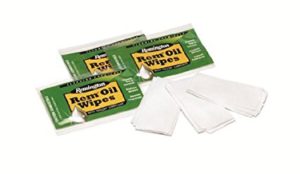 These things are awesome. This is what I carry in my police car in the winter. When I have to walk around icy roads and sidewalks, I slip these on my boots and I have instant traction. In fact, I just had to buy a new set for myself since Lauren commandeered my old ones to use when she walks the dog in the winter!  31% off sale.
$75 off a very nice SOG folder. These have held up well in my classes. No lock failures.
You know you need sights for all those AR-15 rifles you bought before the election. These are about the cheapest you'll find at $29 for the set.
$200 rechargeable 1000 lumen Nitecore Flashlight with multiple chargers marked down to $83.
$221 Streamlight light/laser marked down to $93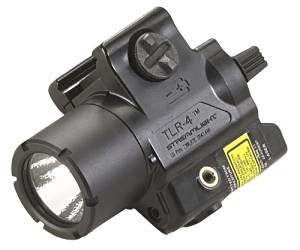 This is the stove I use when camping and backpacking. It is amazingly light and screws on to the top of a small butane bottle for fuel. Quick and easy. Get two of them today for $18. Normal price $49.99.
Even if you don't camp, $15 (plus a $5 butane can) is cheap insurance in the event your electricity goes out.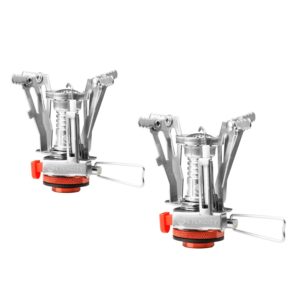 Magpul rail sections for 32% off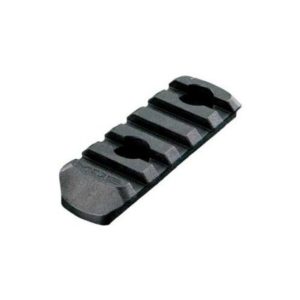 $13 off a 120 lumen penlight. Don't know anything about this one except it is the same size as the Streamlight Stylus, but has 30 more lumens and runs on AAA batteries. Sale price of $16 is a little more than half the price of the Streamlight.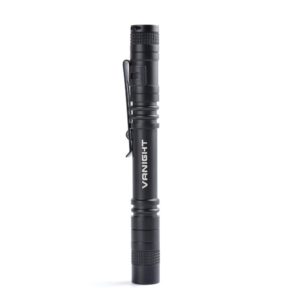 Three pack of LED lanterns 66% off. $24 gives you good insurance for the next power outage. These run on AA batteries. If you buy a solar charger and rechargeable batteries, you can light your house indefinitely. If you only want one of the lanterns, the single pack is $8.34.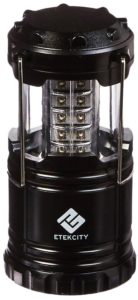 22% off a grip strengthening system that allows you to isolate your trigger finger from the rest of your hand.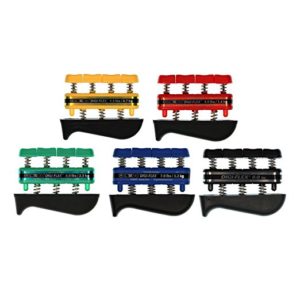 68% off replacement water bladders for your Camelback. It's hard to pass these up at $13 each.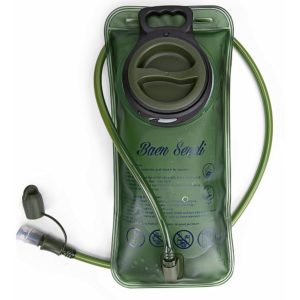 $5 off Mace Brand pepper spray products.

53% off water storage containers.  Having a few of these filled up and stashed in your house will give you a backup water supply in an emergency.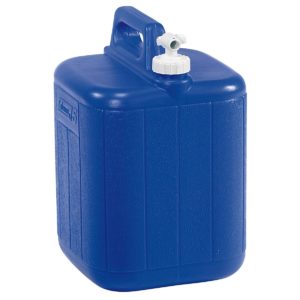 I'm a huge fan of Icebreaker Merino wool shirts.  They are the warmest baselayer you can find, but wick sweat away easily.  My favorite shirt is 50% off.  Other Icebreaker products on sale as well.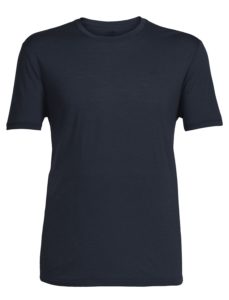 Finally, the Best amazon deal today. $10 off any purchase of $25 or more of physical books. Click link for coupon code.
*The above links (from Amazon.com) are affiliate links.  If you purchase these items, I get a small percentage of the sale at no extra cost to you.   I spend a lot of time writing articles on this site.  All my information is given free of charge.  To ensure a positive viewing experience, I don't have any paid advertising  When you use my affiliate links, you support the writing you enjoy without subscription fees, annoying ads, or donation requests.  Thank you for helping support my work.