Written by: Greg Ellifritz
All of the knife classes I've taught in 2017 have been completely sold out.  You have two more chances to train knife skills with me remaining this year.  Both classes have several open slots available.
The first class is my Defensive Knife for Concealed Carry hosted by Buckeye Firearms Association.  The class will be held on November 4th at Dillon Sportsman Center in Nashport, Ohio.  I will cover:
Topics covered will be:
Choosing a defensive knife

Carry locations

Drawing and opening the folding knife under stress

Basic cutting angles and targets

The three ways to use a knife to stop an attack

Escaping life-threatening physical attacks with a knife

Transitioning between a knife and a pistol

Weapon retention using a knife
The class will not be knife specific. Both fixed and folding blade training knives will be provided by the instructor.  All ages and fitness levels will be accommodated.
Register for the class HERE.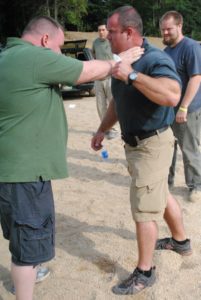 The final class for 2017 will be my two-day Defensive Knife class at the Tactical Defense Institute in southern Ohio.  The class will be December 2-3.
This class is the only two-day class I'm offering in 2017.  In addition to the topics covered in the class above, the TDI class also covers unarmed defense against knife armed attackers, knife vs. knife fighting, and live cutting drills with an organic medium.
You can register for the TDI class HERE.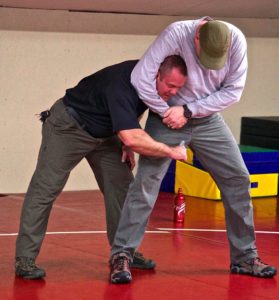 I hope to see some of you at one or both of the classes.  If you want to learn how to defend yourself using a folding and fixed blade knife, these classes would be ideal.
You can see a list of all my remaining classes (as well as some of the ones I've scheduled for 2018) at my Upcoming Classes link.  Curious about what goes on at one of my classes?  Check out the published course reviews and student feedback from across the internet.