Written by: Greg Ellifritz
I spend a lot of my time in the police car listening to podcasts.  I find they are a great way to enhance my education while I'm driving around on patrol.
Two new podcasts came out this week.  Both mentioned Active Response Training and my work on publicizing strategies to survive mob violence.
The first is Michael Bane's weekly "Downrange Radio" podcast.  If you haven't listened to it before, Michael does a great job covering a wide variety of topics in the world of shooting and self defense.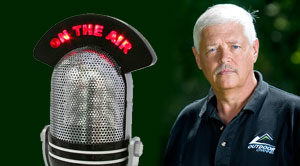 In this week's edition, Michael shares some excellent advice about surviving riots.  He shares his experiences as a reporter covering riots and uprisings worldwide.  It's good information.  If you are specifically interested in riot survival, start listening at about the 52 minute mark.  The next 15 minutes or so are filled with actionable advice.
Michael links to some of my mob violence articles in his show notes.
The second recent mention is in Paul Martin's weekly video podcast called The Situation.  Paul is the author of a book called Pivot Points and talks about good general preparedness and self protection topics.
In this week's edition (embedded below), Paul talks about crowd violence and some strategies to both avoid violent conflicts and how to participate in them peacefully without getting hurt.
Both episodes are worth your attention.  I think we will be seeing a whole lot more crowd violence in the near future.  You should be prepared to deal with it.  This information will help.