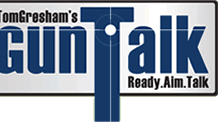 Next Sunday (May 20) I will be the featured guest on the nation's only syndicated radio talk show dedicated to firearms and shooting topics. I'll be discussing my handgun stopping power study with host Tom Gresham.
Tune in at about 2:30 pm if you want to learn more about what bullets do to bodies!
If your local radio station doesn't air the show, you can tune in online and listen live at GunTalk.