Written by Greg Ellifritz
A reader recently contacted me with a very simple question:
"What Red Dot would you recommend for my 9mm pistol caliber carbine?'
The pistol caliber carbine (PCC) has been the new hotness in recent years.  Small carbines with folding or collapsing pistol "braces" allow rifles to essentially be labeled as "pistols" under a loophole in Federal law.  These short barreled "pistols" look very similar to the short barreled sub-machine guns chambered for handgun rounds that very popular in years past.
As for the red dot, the absolute best  I've seen is the Aimpoint Micro.  As I don't need a sight that can be fired underwater or having night vision settings, I prefer the cheaper H-1 to the more expensive T-2.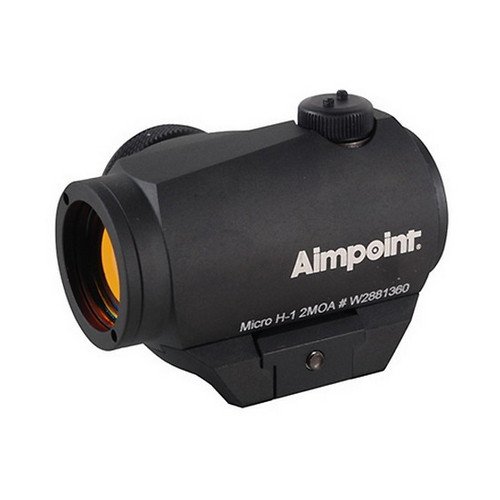 However, all the things that make it a great optic for your 5.56mm rifle probably aren't as necessary for a PCC.  With a chamber pressure of 55K PSI, the 5.56 mm rifle needs an overbuilt red dot.  In 9mm, the chamber pressures are much more gentle at 35K PSI.  Some of the durability with regards to internal components meant to serve on 5.56 mm rifles isn't needed in a carbine that creates 20K less PSI of pressure.
The Aimpoint is very durable, waterproof, and has lots of different brightness settings to cover everything from pitch black indoor conditions under night vision to the bright sun outside.


With a 9mm pistol caliber carbine, the recoil stresses on the optic are far less than with a .223. You really don't need the most robust sight on the market.  If you are primarily using it for indoor home defense, you also don't need it to be waterproof.  Likewise, you can also get away with a more narrow selection of brightness settings.
While I think the Aimpoint Micro is by far the best red dot on the market, it costs $600 and has features you probably don't need on a pistol caliber carbine.
If I was putting an optic on a PCC, I would pick something good, but significantly cheaper.  There are three great red dot sights that fit that bill.  The Vortex Sparc II would be my first choice.  It's $200 and probably performs 90% of the tasks that the Aimpoint does.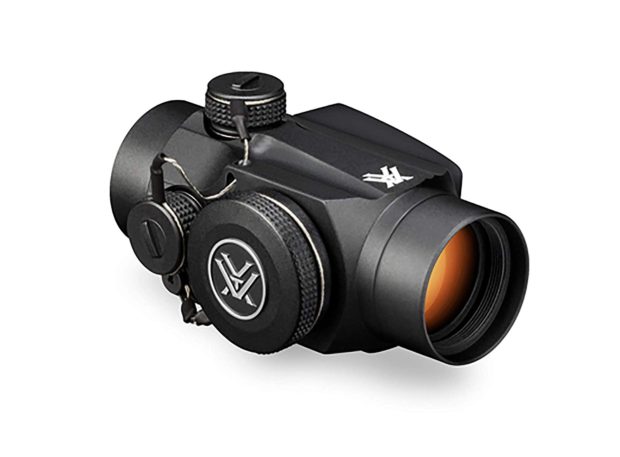 If you want something that is still very high quality, but a little cheaper in price, you could pick the Primary Arms MicroDot.  It's $90.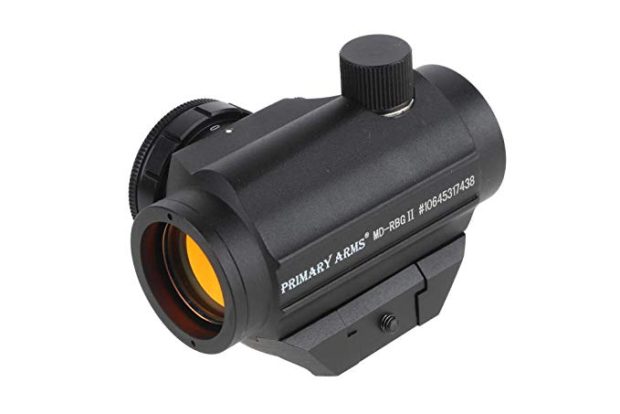 While I don't personally own one, a lot of my friends also like the Bushnell TRS-25.  It's not quite as durable as the other options, but probably perfectly adequate for your PCC.  And it's only $56.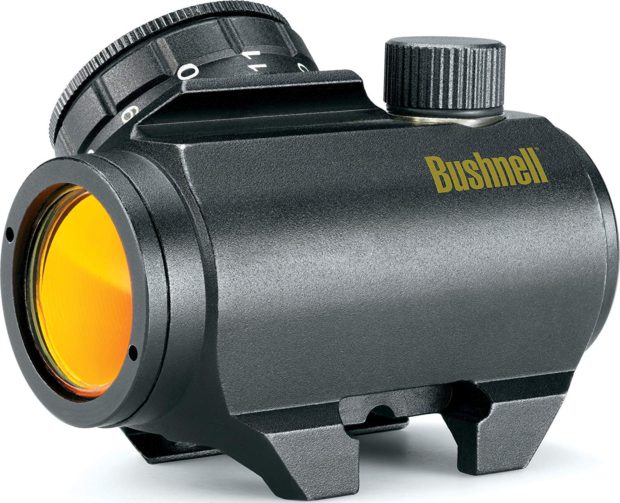 With the exception of the Bushnell sight listed above, I've either personally owned all of the recommended sights or seen them used over a long term in my classes.  I can attest to their durability and performance.  I wouldn't hesitate to use any of these sights on a personal pistol caliber carbine.
Some of the above links (from Amazon.com) are affiliate links.   As an Amazon Associate I earn a small percentage of the sale price from qualifying purchases.  It does not cost you any money   I spend a lot of time writing articles on this site.  All my information is given free of charge.
You can  support my work at Patreon.