It seems that people are itching to train again after the Covid-19 layoff. All but two of my remaining classes in 2020 are completely sold out. The two that are still open don't have many open seats and are likely to sell out as well. If you still want to train with me this year, you have two options left.
The first is my October 3, 2020- Snubnose Revolver for Concealed Carry class near Wilmington, Ohio. Registration details at G4 Personal Safety.
This class is held at a private range and the host is limiting enrollment to only 12 students to allow for additional physical distancing. Here's the course description:
Snubby Revolver for Concealed Carry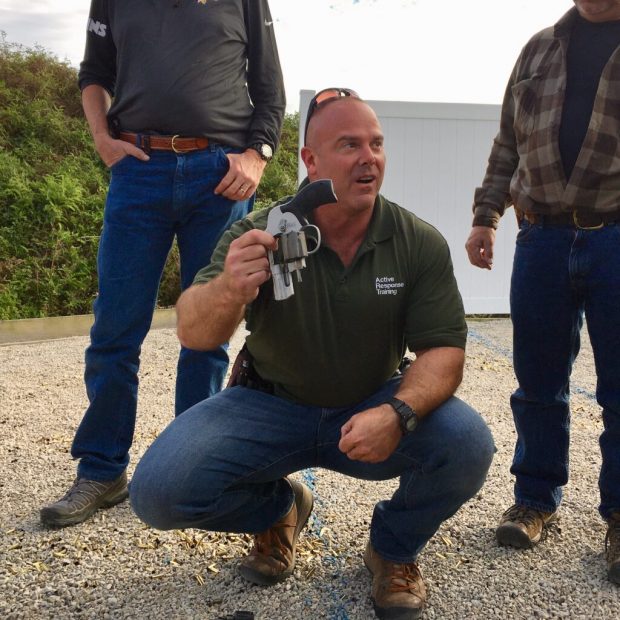 This course is designed to teach students how to most effectively employ a short-barreled revolver in a defensive situation.
The class will cover:
-Choosing optimal revolvers and support gear
– Holsters and carry issues
– Shooting quickly and accurately with a snubby revolver
– Recoil mitigation techniques
– Reloading techniques using loose cartridges, speed loaders, and speed strips
– Close quarters shooting with the revolver
– One handed firing with both strong and support hands
– Strategic application of the snubby revolver in combat
This is not a beginning shooting course! Students are expected to have completed CCW- level or greater training prior to taking this class. Students should be able to safely handle their firearm, load and unload it, and be able to safely draw from the holster before enrolling. If students do not have these necessary skills they will be removed from class.
Equipment list:
-Revolver with a barrel length of three inches or less
– Belt holster (either inside or outside the waistband) or pocket holster. No ankle holsters, shoulder holsters, or fanny packs.
– 300 rounds of practice ammunition for your revolver
– At least two speed strips. I prefer the eight-round strips made by Tuff Products, but Bianchi and other manufacturers' options are fine.
– At least two speed loaders. Whatever brand you prefer is fine by me. We will discuss the relative advantages of each loader type in class. If you don't already have loaders, the HKS models are probably the cheapest and are perfectly adequate.
– Grips that will allow you to use your chosen speedloader. Try it before class. Many grips are cut in such a fashion that they do not provide enough clearance for speedloader use.
– Eye and Ear protection (electronic hearing protection is preferred).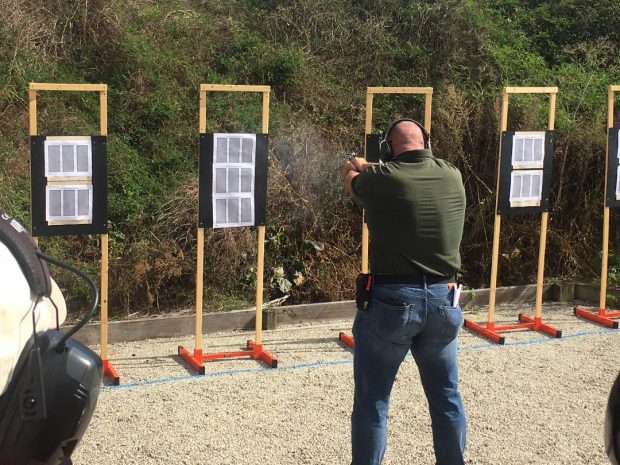 The other open class is my November 15, 2020- Defensive Knife for Concealed Carry at Blackwing Shooting Center in Delaware, OH. Register through Blackwing Shooting Center.

The Defensive Knife for Concealed Carry class will be an introductory course designed to give people who normally carry a concealed pistol an alternate defense option if they venture into areas where carrying their pistols is illegal or impractical.
Topics covered will include:
Choosing a defensive knife
Carry locations
Drawing and opening the folding knife under stress
Basic cutting angles and targets
The three ways to use a knife to stop an attack
Escaping life-threatening physical attacks with a knife
Transitioning between knife and pistol
Weapon retention using the knife
The class will not be knife specific. Both fixed and folding blade training knives will be provided by the instructor. All ages and fitness levels will be accommodated.
I hope to see some of you at these upcoming classes!