I recommend reading any or all of the books below to increase your knowledge in the fields of weapons usage, crime prevention, the history of armed conflicts, terrorism, interpersonal violence and the criminal assault paradigm.
I read about 15 books a month. Very few make it to this list. You can be assured that if it is on this list, it is truly one of the best books in its genre.
If you appreciate my recommendations and book reviews, please purchase these books using the links provided. I get a small percentage of the sales price of the book when you do. It doesn't cost you a cent.  Your use of my affiliate links for purchases is an easy way for you to support the writing you enjoy without subscription fees, annoying pop up ads, or donation requests.
My most recent recommendation:
Firearms and Tactics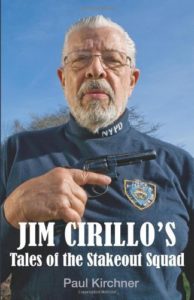 The Art of Modern Gunfighting– Scott Reitz
Ayoob Files– Massad Ayoob
Be Fast, Be Accurate, Be The Best– Bill Rogers
Bullseyes Don't Shoot Back– Rex Applegate and Mike Janich
Champion Shooting– Ben Stoeger
Combat Focused Shooting– Rob Pincus
Combat Shooting– Massad Ayoob
The Concealed Handgun Manual– Chris Bird
Contact– Max Velocity
David's Toolkit- Ragnar Benson
Defensive Pistol Fundamentals– Grant Cunningham
Defensive Revolver Fundamentals– Grant Cunningham
The Farnam Method of Defensive Handgunning– John Farnam
The Farnam Method of Defensive Shotgun and Rifle Shooting– John Farnam
Fight at Night– Andy Stanford
Fighting Smarter– Tom Givens
Fry the Brain– John West
Green Eyes and Black Rifles– Kyle Lamb
Gun Digest Book of the Revolver– Grant Cunningham
Gun Digest Book of Combat Handgunnery– Massad Ayoob
GunFIGHT– Richard Nance
Guns, Bullets and Gunfights- Jim Cirillo
Handgun Combatives– Dave Spaulding
The Home Schooled Shootist– Joe Nobody
Jim Cirillo's Tales of the Stakeout Squad– Paul Kirchner
Killing Zone– Gary Stubblefield
Mentoring Shooters– Dustin Salomon
More Tactical Reality– Louis Awerbuck
Plowshares into Swords– Louis Awerbuck
Practical Shooting– Brian Enos
Prepper Guns– Bryce Towsley
Principles of Performance, Refinement and Repetition 2– Steve Anderson
Rattenkrieg!– Robert Taubert
Safety On– Yehuda Remer
Secrets of Street Survival– Eugene Sockut
Shoot– Julie Golob
Skills and Drills– Ben Stoeger
Tactical Manual: Small Unit Tactics– Max Alexander
The Snubby Revolver– Ed Lovette
Stay in the Fight- Kyle Lamb
Straight Talk on Armed Defense– Massad Ayoob
Stressfire– Massad Ayoob
Surgical Speed Shooting– Andy Stanford
The Tactical Advantage– Gabe Suarez
Tactical Firearms Training Secrets– David Morris
Tactical Pistol Marksmanship– Gabe Suarez
Tactical Reality– Louis Awerbuck
The Tactical Rifle– Gabe Suarez
The Ultimate Sniper– John Plaster
Your Defensive Handgun Training Program– Michael Seeklander
Historical Firearms and Tactics
At Close Quarters– David Armstrong
The Automatic Pistol– J.B.L. Noel
Blue Steel and Gunleather– John Bianchi
Close-Combat Files of Rex Applegate– Rex Applegate
Dangerous Men– Scott Ferguson
Fast and Fancy Revolver Shooting– Ed McGivern
Holloway's Raiders– Capt. E.R. Walt
The Newhall Shooting– Michael Woods
No Second Place Winner– Bill Jordan
Quick or Dead– William Cassidy
Shooting– J.H. Fitzgerald
Shooting To Live– W.E. Fairbairn
Legal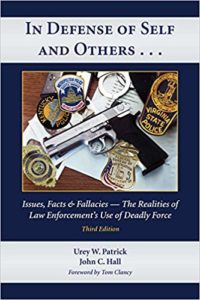 Deadly Force – Understanding Your Right To Self Defense– Massad Ayoob
In Defense of Self and Others– Patrick and Hall
The Law of Self Defense– Andrew Branca
Use of Force Investigations– Kevin Davis
Martial Arts and Fighting
Attack Proof– John Perkins
Cheap Shots, Ambushes, and Other Lessons– Marc MacYoung
Choke 'Em Out– Burton Richardson
Combatives for Street Survival– Kelly McCann
Get Tough– William Fairbairn
Hard Won Wisdom– Alain Burrese
How to Win a Fight– Lawrence Kane
In Total Defense of the Self– Richard Dimitri
More No Holds Barred Fighting– Mark Hatmaker
No Second Chance– Mark Hatmaker
A Professional's Guide to Ending Violence Quickly– Marc MacYoung
Real Fighting– Peyton Quinn
Red Zone Prime– Jerry Wetzel
Street Stoppers– Mark Mireles
The Professor in the Cage– Jonathan Gottschall
Total Defense– Loren Christensen
Ultimate Fighting Techniques– Royce Gracie
School and Workplace Violence/Active Shooter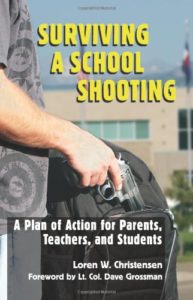 Active Shooter Events and Response– Blair, Nichols, Burns, Curnutt
Bath Massacre– Arnie Bernstein
Be a Hero- John Geddes and Alun Rees
Beslan– Timothy Phillips
Ceremonial Violence– Jonathan Fast
How to Survive an Active Killer– Aaron Janetti
Innocent Targets- Michael Dorn
Rampage– Katherine Newman
The Scarred Heart– Dr. Helen Smith
School Shootings– Joseph Lieberman
The Siege– Clark and Levy
Shooter Down– John Giduck
Survive a Shooting– Alain Burresse
Surviving a Mass Killer Rampage– Chris Byrd
Surviving A School Shooting– Loren Christensen
Surviving Workplace Violence– Loren Christensen
Terror at Beslan– John Giduck
A Vulgar Display Of Power– Chris Arrnold
Why Kids Kill- Peter Langman
Women's Self Defense
Calling the Shots– Jenna Meek
Concealed Carry for Women– Gila Hayes
The Cornered Cat– Kathy Jackson
Fight Back– Loren Christensen
Fight Like a Girl and Win– Lori Hartman Gervasi
Personal Defense For Women– Gila Hayes
Security For Women– Laura Clark
Seven Steps to Personal Safety– Richard Issacs
Strong on Defense– Sanford Strong
Survive The Unthinkable– Tim Larkin
Knives and Impact Weapons
Bowie And Big-Knife Fighting System– Dwight McLemore
Bowie Knife Fights, Fighters and Fighting Techniques– Paul Kirchner
Contemporary Knife Targeting– Michael Janich
Impact Weapons Combatives– W. Hock Hockheim
Knife/Counter Knife Combatives– W. Hock Hockheim
Knife Fighting Encyclopedia- W. Hock Hockheim
Master of the Blade– Richard Ryan
Red Zone Knife Defense– Jerry Wetzel
Sting of the Scorpion– Bob Kasper
General Criminology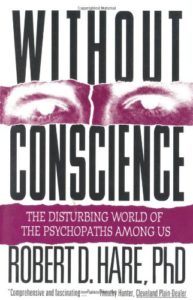 The Anatomy of Violence– Adrian Raine
Armed and Considered Dangerous– James Wright
Armed Robbers in Action– Richard Wright
The Better Angels of our Nature– Steven Pinker
Burglars on the Job– Richard Wright
Dangerous Personalities– Joe Navarro
The Dark Side of Man– Michael Ghiglieri
Female Sexual Predators– Karen Duncan
Inside the Mind of a Serial Rapist– Dennis Stevens
Predators– Anna Salter
Seductions of Crime– Jack Katz
Why They Kill– Richard Rhodes
Without Conscience– Robert Hare
Crime Prevention and General Self-Protection
Defensive Living– Dave Spaulding
Digital Danger– Don Stanko and Tim Conrad
How To Be Your Own Bodyguard– Nick Hughes
In the Name of Self Defense– Marc MacYoung
The Little Black Book of Violence– Lawrence Kane and Kris Wilder
Real World Self Defense– Jerry Van Cook
Secrets of Street Survival– Eugene Sockout
Scaling Force– Lawrence Kane and Rory Miller
You Can Read Anyone– David Leiberman
Mindset and Psychology
Beyond the Picket Fence– Marc MacYoung
ConCom– Rory Miller
Deadly Force– Massad Ayoob
Deadly Force Encounters– Alexis Artwohl and Loren Christensen
Emotional Survival for Law Enforcement– Dr. Kevin Gilmartin
Extreme Fear– Jeff Wise
Facing Violence– Rory Miller
The Gift of Fear– Gavin de Becker
Influence– Robert Cialdini
It's Not All About Me– Robin Dreeke

Meditations on Violence– Rory Miller
Mettle– Laurence Miller
On Combat– Dave Grossman
On Killing– Dave Grossman
Principals of Personal Defense– Jeff Cooper
Processing Under Pressure– Matthew Sharps
Protecting the Gift– Gavin de Becker
The Rise of Superman– Steven Kotler
The Science of Fear– Daniel Gardner
The Secrets of Being Happy– Richard Bandler
Stealing Fire– Steven Kotler
Streetlights and Shadows– Gary Klein
Surviving Survival- Laurence Gonzales
Thinking Fast and Slow– Daniel Kahneman
Violence of Mind– Varg Freeborn
What Every BODY is Saying– Joe Navarro
Terrorism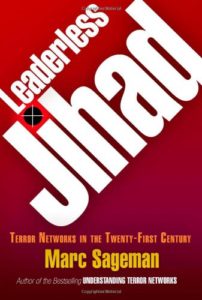 All Enemies Foreign and Domestic– Kit Cessna
American Jihad– Steven Emerson
El Sicario– Molly Molloy and Charles Bowden
Fear Less– Gavin de Becker
57 Hours– Vesselin Nedkov
Leaderless Jihad– Marc Sageman
Lights Out- Ted Koppel
Out of the Mountains– David Kilcullen
Raising a Jihadi Generation– John Guandolo
The Terrorist Next Door– Erick Stakelbeck
The Third Terrorist- Jayna Davis
When Terror Returns– John Giduck
History, Military, and Biography
American Sniper– Chris Kyle
Black Hawk Down– Mark Bowden
The Deadliest Men– Paul Kirchner
Gates of Fire- Steven Pressfield
Holloway's Raiders– E.R. Walt
House to House– David Bellavia
Legendary Lawman– Ron Owens
Lone Survivor– Marcus Luttrell
More of the Deadliest Men– Paul Kirchner
No Easy Day– Mark Owen
Outlaw Platoon– Sean Parnell
A Rifleman Went to War– Herbert McBride
Triggernometry– Eugene Cunningham
Unrepentant Sinner– Charles Askins
Victoria: A Novel of 4th Generation War– Thomas Hobbes
Training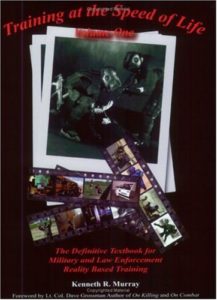 Adaptive Leadership– Fred Leland
The Art of Instruction– Michael Seeklander
Building Shooters– Dustin Solomon
Leadership and Training for the Fight– Paul Howe
On Combat– Dave Grossman
The Reluctant Partisan– John Mosby
Train to Win– Wes Doss
Training at the Speed of Life– Ken Murray
Survival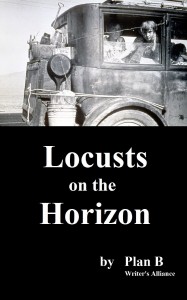 Disaster Diaries– Sam Sheridan
Deep Survival– Laurence Gonzales
Everyday Survival– Laurence Gonzales
The Family Survival Gun– Plan B Writers Alliance
Holding Your Ground– Joe Nobody
How to Survive the End of the World as We Know it– James Wesley Rawles
Locusts on the Horizon– Plan B Writers Alliance
The Modern Survival Manual– Fernando Aquirre
98.6 Degrees– Cody Lundin
Prepping for Life– Grant Cunningham
Prosper!– Chris Martenson and Adam Taggart
Survival Mom– Lisa Bedford
The Survivor's Club– Ben Sherwood
The Unthinkable– Amanda Ripley
The Urban Emergency Survival Plan– Jim Cobb
What to do When the Shit Hits the Fan– David Black
When All Hell Breaks Loose– Cody Lundin
When Technology Fails– Matthew Stein
Wilderness, Tactical, and Austere Medicine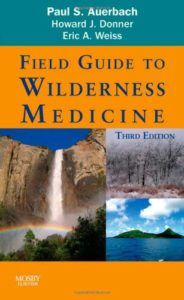 Bushcraft First Aid– Dave Canterbury and Jason Hunt
The Concussion Repair Manual– Dr. Dan Engle
The Doomsday Book of Medicine– Ralph La Guardia
Field Guide to Wilderness Medicine– Paul Auerbach
Medicine for the Outdoors– Paul Auerbach
The Merck Manual– Robert Porter
Sanford Guide to Antimicrobial Therapy– David Gilbert
Tactical Medicine Essentials– ACEP
Where There is no Doctor– David Werner
Where There is no Dentist– Murray Dickson
Wilderness Medicine– William Forgey
Wilderness 911– Eric Weiss
Apocalyptic Fiction and Visions of the Future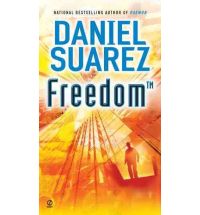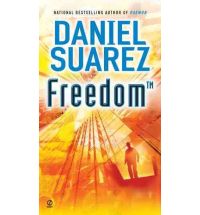 Danielle Kidnapped– John Silviera
Domestic Enemies– Matthew Bracken
Enemies Foreign and Domestic– Matthew Bracken
Foreign Enemies and Traitors– Matthew Bracken
Freedom– Daniel Suarez
Influx– Daniel Suarez
Lights Out– David Crawford
One Second After– William Forgey
Patriots– James Wesley Rawles
299 Days Series- Glen Tate
World Made By Hand– James Howard Kunstler
Miscellaneous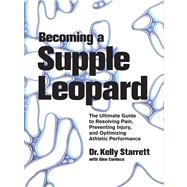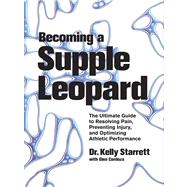 Air Marshals– Marcus Wynne
And the Rain Came Down– SA Bailey
Bachelor Pad Economics– Aaron Clarey
Becoming a Barbarian– Jack Donovan
Brothers in Arms– Marcus Wynne
Becoming a Supple Leopard– Kelly Starrett
Deskbound– Kelly Starrett
Dreamland– Sam Quinones
Entangled– Graham Hancock
Extreme Ownership– Willink and Babin
Fit– Lon Kilgore
The Force– Don Winslow
48 Laws of Power– Robert Greene
Kettlebell Rx– Jeff Martone
Last of the Breed– Louis L'Amour
Models– Mark Manson
The Paleo Solution– Robb Wolf
Principles– Ray Dalio
The Secrets of Being Happy– Richard Bandler
The Secret Sales Pitch– August Bullard
Sex at Dawn– Christopher Ryan
Tribe of Mentors– Tim Ferriss
Underground History of American Education– John Gatto
The Vitamin D Solution– Michael Hollick
The Way of the Superior Man– David Deida
Tools of Titans– Time Ferris
Why Gender Matters– Leonard Sax
Why We Get Fat– Gary Taubes