Written by: Greg Ellifritz
Last weekend I taught a class at the Rangemaster Tactical Conference titled "Armed Citizen Response to Terrorist Bombings."  That was my fourth annual class at Rangemaster.  I plan on teaching at the conference as long as they will have me.  It's really one of the best conferences in the country.  It's three days of training with around 35 of the top firearms and self defense trainers in the world for a very low price.
If you missed the conference, here are some of the comments and videos posted by students as well as some other writers' reflections on the event:
We'll start off with Karl Rehn's thorough After Action Review: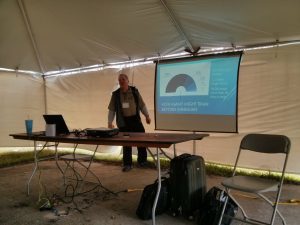 Not only did Karl review the conference, he also provides the content of the lecture he gave there.  Check out the links below for information about how to get recreational shooters to seek more training.
Firearms attorney and conference presenter Andrew Branca wrote his after action report as well.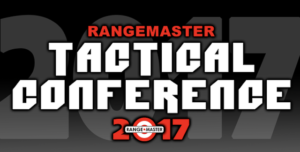 Andrew attended my class and wrote the following review:
"Greg, Active Response Training, gave a very informative talk on bombs and bombers, with lots of photos of bomb components and devices, their characteristics and potential, and their threat profiles.  He also explored the various ways in which terrorists tend to deploy bombs (including the use of secondary devices to kill those responding to the scene of an initial bombing, and the use of bombs to distract from active shooter attacks elsewhere), and the hazards involved in attempting to identify and neutralize bombs and bombers.  In short, there really were no good answers, except to be sufficient distant from the device that you were beyond it's reach."
The Short Barrel Shepherd is publishing his 3 x 3 video reviews of each class he took at the conference.
Watch the SBS website and Youtube channel for more 3×3 updates on the rest of they classes he attended.
Both writers from The Civilian Gunfighter Blog wrote reviews of the class.  Part one is below: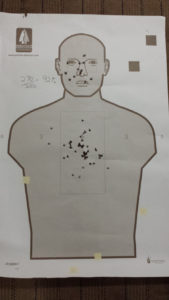 Robert had the following to say about my bomb class:
"Readers of the blog know about my affinity for the classes Ellifritz teaches.  The guy consistently puts great information out there on a multitude of topics (see his website), so there was no way I was going to pass this one up.  Yet again, Greg delivered.  I went into class knowing very little about bombs and bombers.  What I learned convinced me that I will probably not recognize a suicide bomber before he or she detonates the bomb.  If I do recognize the bomber and what he or she is about to do, the chances of me successfully engaging the bomber and surviving are slim to none.  A very sobering seminar."
Robert's partner John wrote his own AAR for the same site.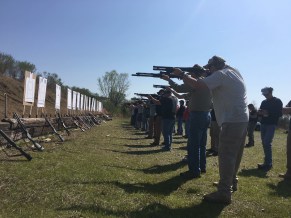 John had some comments about my class as well:
"Both Robert and I started out Saturday morning at Greg Ellifritz's "Recognizing and Neutralizing the Terrorist Bomber" presentation. Ellifritz never disappoints with his knowledge of subject matter, and gave a thorough presentation replete with multiple video examples of various explosions from improvised bombs. He discussed the prevalence of a bombing component in many historical active killer events, explained typical components and construction of terrorist bombs, and showed us what to look for to recognize a potential terrorist bomber. This material was brutally sobering, in that IF one is even able to recognize the bomber, preventing the attack from happening is typically devoid of any good choices. Close enough to do something with a pistol means close enough to die in a bomb blast, and that's assuming that the bomber is acting alone. Consider that the average time between recognition and detonation (from surveillance video studies) is roughly 8 seconds. Can you deliver a head shot on demand while studying the surrounding environment for handlers in that time frame? I can't. Truly, this is scary stuff. For Star Trek fans, the Kobayashi Maru exercise comes to mind. The best bet is to hope to be far enough away to survive the initial blast and then get the hell out of the area. Ellifritz's presentation was well organized, well attended for the 0800 slot, and I can't really do it justice in a simple paragraph. Needless to say, I took a lot of notes, as I could potentially be called upon to respond to such an event in a professional capacity one day."
Mark from Growing Up Guns wrote  reviews of Darryl Bolke and Wayne Dobbs' presentation titled "What Really Matters" and John Farnam's "Let's not Shoot Ourselves.  I attended the Bolke class and found it quite informative.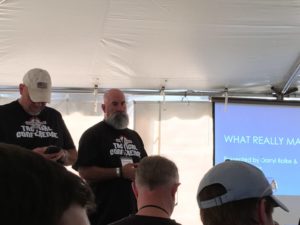 Look for more class reviews on Mark's site in the future.
Finally, presenter Paul Martin shares his thoughts about the event and provides a PDF of his entire presentation below.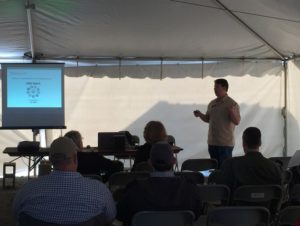 The Rangemaster Conference is one of the best training events in the United States.  If you get a chance to attend next year, you won't regret it!
If you would like to read more articles like this one, please sign up for my email updates.