Written by: Greg Ellifritz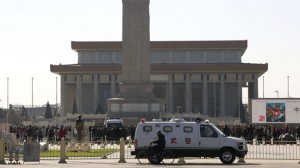 I'm betting that most of you folks didn't hear about the Islamist terrorist attack in China last week.  If you don't know anything about it, pay attention…
Details are reported HERE.    Remember, this terrorist attack happened in China (where guns are outlawed)….
Terrorists drove their car into a crowd of people and then set themselves and the car on fire with gasoline. Three dead. 40 more injured.
I look for more of these "unconventional" terrorist acts in the future. Think about what you might do to prevent something like this.   Not much, huh?
There really isn't anything anyone can do to prevent something like this.  Are you going to outlaw cars and gasoline? 
That's why the terrorists will choose to go this route in the future.  It's up to you to figure out how not to become a victim.

If you would like to read more articles like this one, please sign up for my email updates.