Written by Greg Ellifritz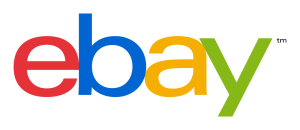 A friend sent me the following question last week:
"Greg,
I have been shopping on eBay and Craigslist lately and it brought some concerns to mind. I was wondering if you have any safety advice regarding buying items on eBay/Craigslist.
My two main issues are:
1) Personal safety when picking up the purchased item. How to avoid being robbed or worse?
2) The best method to purchase something and have buyer protection in case you are a victim of a scam.
I know you post safety tips sometimes, so I thought you may have some advice to minimize the risks of this type of online business.
I know common sense prevails, but any thoughts would be helpful."
With the holiday shopping season coming up, it's a good time to answer this question. Before I get into some safety tips, let me explain how some of the typical eBay/Craigslist scams work. I have personally responded to calls at work regarding people scammed in each of these ways:
1) Counterfeit Check- The buyer gives you a personal or business check. You give him the merchandise. The check bounces or is fraudulent. I've seen more counterfeit business checks involved in this scam than personal ones. Buyers are more likely to take a business check and sometimes it takes a little while longer for the bank to detect that they are counterfeit or forged.
2) The "assistant scam"- The buyer is always from out of state. He contacts the seller and offers to send his "assistant" or "friend" over with cash or a check to immediately pick up the merchandise being sold. Like the scam above, the bills are fake or the check is drawn on a closed account. People feel more comfortable about handing over the merchandise to an actual person, especially if that person is giving them a check face-to-face.
3) The "make change" scam- The buyer "accidentally" over pays for the merchandise. He then asks you to "refund" him the amount that he overpaid. You will find out later that the check he "overpaid" with is fake, but the cash you gave him for the "refund" was not.
4) The straight up robbery- You show up to either buy or sell something only to find out it is a set up. You are met by at least one armed person who then steals your money or whatever you are selling. This one is especially common when sellers are attempting to sell high dollar jewelry or firearms.
Here are a few safety tips you can implement to avoid these scams if you plan on buying anything on eBay or Craigslist:
1) Know who you are dealing with. Criminals don't want to be identified. If I was going to meet someone to buy or sell something from Craigslist, I would ask them for their name and phone number. I would then ask them to take a photo of their driver's license and text it to me using the same number. If someone will jump through those hoops, they probably aren't going to jack you. If they do, you will have everything police need to track the guy down.
2) Make the exchange in a public place. You should not bring buyers into your house. Nor should you go to their residence. It's simply too dangerous. Pick a public place with lots of people around.
If you are especially worried, ask the person to meet you in your local police department parking lot for the transaction. Many police departments now have marked sections of their parking lots under video surveillance just to allow their residents to conduct transactions with more safety.
3) If possible, go to the meet with a friend. There is safety in numbers. Having a friend to watch your back may dissuade some kinds of violence.
4) Don't deal with anyone except the buyer/seller. Most of the scams I see involve some sort of "intermediary." If the buyer offers to send a friend or business partner to pick up the item, I wouldn't accept the offer. Better safe than sorry.
5) Don't take checks or make change. Can you tell the difference between a counterfeit check or money order and a legitimate one? I can't. I bet you can't either. Take cash only or deal with an intermediary site like PayPal.
Play it smart this holiday season if you buy anything online.
If you would like to read more articles like this one, please sign up for my email updates.