Written by: Greg Ellifritz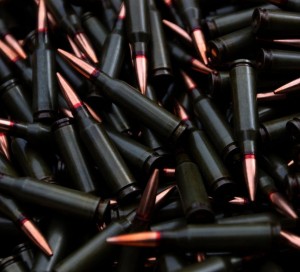 Things aren't getting any better.  Ammunition is still almost impossible to find unless you shoot shotguns or use an oddball caliber with no demand.
A couple weeks ago, I told you all about GunBot.  It's a real-time search engine of major online ammunition retailers.  Many of my readers wrote in to thank me and describe their success stories with this site.  It still seems to be the go-to place to find the best prices on available ammunition.
Some other readers wrote with some additional suggestions…
Before GunBot was born, I had personally used AmmoEngine quite a bit.  It only searches daily, so you won't have quite the same selection as you will find on GunBot, but it's worth a try.
Another online source similar to these two is AmmoSeek,  While I haven't personally tried this one, it looks pretty good.

If everything else fails, start hotting up garage sales.  It's spring time, so they should be all over your neighborhood.  Take a quick look through the owner's goods and then ask him or her if there is any ammunition available.  Lots of people are unsure about the laws governing sale of ammo, so they don't even consider putting it out on the table.
I have one friend who says "I'm a collector of old hunting and military memorabilia.  Do you happen to have any ammunition or military collectables packed away in a closet or basement that you'd like to get rid of?"  He reports great success with this line.  He tells me that he will have people bring out ammunition to sell or give away about 20% of the time.
It's always a crapshoot with what you get using this method, but it's better than paying the current going rate of $35 a box for 9mm ball!