Written by Greg Ellifritz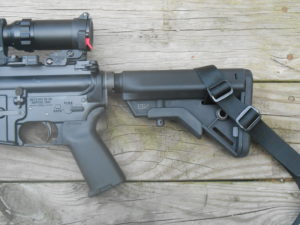 Jeff Chudwin is a firearms instructor and retired police chief from whom I've taken a couple training classes.  He is amazingly knowledgeable and readily shares the wealth of information he possess.
Jeff has an email list for police firearms instructors and uses it to disseminate excellent information.  Last week he sent out a compilation of maintenance checklists for AR-15 style rifles that I think was valuable enough to share.
The AR-15 rifle is extremely popular among consumers right now.  Despite its popularity, most people don't know how to properly care for it.  These maintenance checklists will help….
COLT ARMORER'S MANUAL SECTION ON INSPECTIONS
JOHN HEARNE'S ARMORERS CHECKLIST
RIFLE INSPECTION FORM
BUSHMASTER RIFLE INSPECTION FORM
LARUE FUNCTION CHECK INSTRUCTIONS
If you are really interested in learning how to take care of your AR-15, you need to go to armorer's school.  If you don't want to spend the money or can't find an armorer's class, please check out my article on AR-15 Maintenance and Repair.
You should also purchase the book Gunsmithing the AR-15.  It's the best resource I've found for taking care of AR-15 rifles.