Written by Greg Ellifritz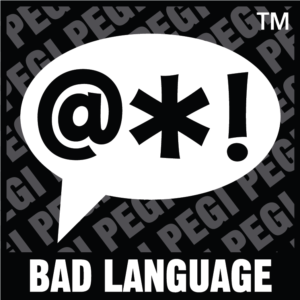 Last week I posted a book review on the site.  In the review, I quoted the author.  The author said the words "shit" and "fuck."  That apparently spun quite a few of you up.  I received several email complaints, a few negative comments, and had the largest mass exodus from my email subscription list that I've seen in the entire existence of the website.
I get it.  A lot of you don't like foul language.
But have you ever truly thought how your conscious avoidance of swear words might create some unintended negative consequences when it comes to a self defense situation?
Let me explain…
The book I reviewed described the likely social conditions in the wake of a possible societal rebellion and the collapse of the current government.  I deal with criminals on a daily basis. As a whole, they are vulgar, insulting, and crass in almost every interaction. In the event of the kind of serious social unrest for which the book prepares you, vulgar language by criminals, brigands, raiders, and terrorists will be even more commonplace.
I would postulate that if reading such language in a book (or hearing it on TV or in movies) makes you uncomfortable, you will have serious difficulties when the criminal you face uses the same language against you in a threatening manner. Harsh language is a teaching tool. It adds emphasis in a manner that more moderate words cannot convey. Besides that, it desensitizes the people exposed to it. Such desensitization is an absolute necessity in order to successfully avoid being intimidated by the criminals who WILL use harsh language when they attack you.
To my knowledge, there has only been one academic study of the language that criminals use when the victimize people like you and me.  This study specifically looked at rapists.  The study showed that more than 80% of the rapists intentionally used profane and insulting language in order to pacify their victims.  You may not like to hear profanity, but you won't be able to stop the criminal from uttering it.
I think that if rough language bothers you, you probably need MORE exposure to it, not less. You certainly don't have to enjoy such exposure, but it is likely to be very valuable to your growth as a practitioner of the art of personal protection.  By your interest in this blog, most of you accept the fact  that criminals may physically assault you, stab you, or shoot you.  Is it not unreasonable to expect that they will curse at you as well?
Criminals use language as a tool to manipulate their victims.  They KNOW their language will make "good" people uncomfortable.  They count on the shock factor to give them an advantage.  It's your job to ensure that the criminals don't win.  You cannot allow language of ANY type to faze you in the least bit if you want to win a street confrontation.
You can start your practice by refusing to be "offended" when adults use adult language in books and on the internet.
If you would like to read more articles like this, please sign up for my email updates.