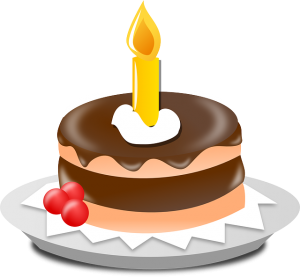 Today I am celebrating three full years of blogging about self defense, firearms, and personal safety topics.  I started this website on March 18, 2012 and have posted more than 700 total articles since then.
Over the course of the last three years, the website has seen nearly six million total page views (doubled from last year) by over 800,000 unique visitors from all over the world.  In fact, I have logged visitors from every country on the planet except: Western Sahara, Mauritania, Benin, Equatorial Guinea, Turkmenistan, and Sudan.  If you have friends in these countries, send them a link!
Thanks to all of my readers for supporting my work over these last three years.  If you have any suggestions for article topics or ways I can make my writing more useful to you, please add them in the comment section below.
As always, if you would like to financially support my continued writing, you can always buy me a beer by clicking "donate" in the column to the right of this post or purchase anything from Amazon.com after entering from one of my links.  The amazon purchases, don't cost you anything extra.  They just send me a commission of a couple percentage points of the selling price of each item you buy.
Thanks again to everyone who reads all the stuff I post.  I'm looking forward to continuing this project many years into the future!
Greg