I taught this year's first "home defense shotgun" class at the excellent Blackwing Shooting Center last week. It was a fun new offering for me. Blackwing had a large demand for the class and wanted to increase the number of students who could attend. I modified the class so that it could be taught on one of their skeet ranges outside. As there was a another sporting clay range 400 yards away as our backstop, the class fired only birdshot.
I'm happy to say that I had 19 students with experiences ranging from having never fired a shotgun before to being an accomplished three-gun competitor. All of them seemed to enjoy the course and learned some valuable skills. Here are some of the learning points the class brought up that may be valuable to you readers.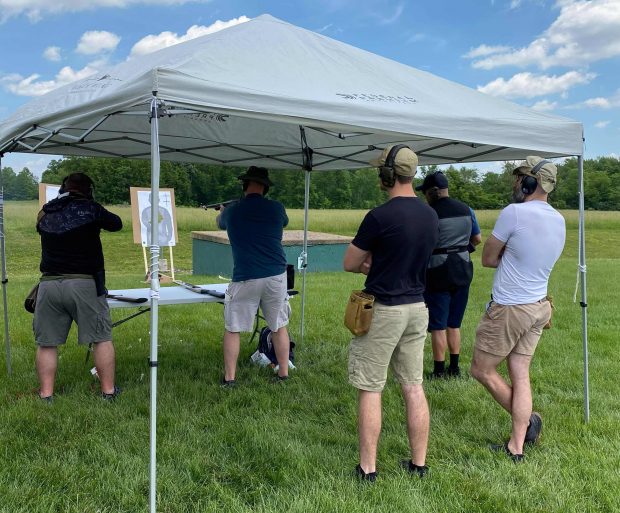 My demo gun was a new Beretta 1301. I've been a die-hard Benelli fan for the past couple decades. That's the gun I used every day as a cop. I have been to multiple Benelli armorer schools, so I can keep it running.
Now that I'm retired, I decided to give the 1301 a try. They have performed very well in my classes and are significantly lighter than my Benellis. After shooting demos with it in class, I've fired it for about 150 rounds so far. No malfunctions. No issues. I think this one will supplant my venerable Benelli M-1 as a home defense piece after I get some more rounds fired through it.
With the exception of one shooter (noted below), the 1301s ran flawlessly in my class.
New shotguns sometimes come with plugs installed. Depending on the make, model, and barrel length of your shotgun, you should be able to fit between four and eight shells into your shotgun's tubular magazine. If you can fit only two shells in, a plug is likely installed.
Some hunting regulations require that a hunter only have a gun capable of firing three rounds. Some shotgun manufacturers (looking at you Mossberg) sell their shotguns with wooden or plastic "plugs" in the magazine tube to reduce capacity to comply with the hunting regulations. That's less than ideal for a defensive firearm.
If your shotgun should hold five rounds and you can only fit two or three into the tube, you should remove the plug. It's an easy procedure. I only had one plugged shotgun in this class. In other classes, I've had three or four students show up with plugged guns not understanding why they don't have the magazine capacity they wanted. Pull the plugs on any defensive shotgun.
Push/pull recoil control is very effective and not widely taught. None of my students had ever heard of this method of recoil control. It works well, but takes some practice to integrate. If you don't know how to do it, I would suggest taking some professional defensive shotgun training. Push/Pull will allow you to shoot faster and reduce the beating you take when training with your shotgun.
Cross eye dominance may be an issue, even with shotguns. I had a husband/wife couple who took the class. Neither had ever fired a shotgun. Interestingly enough, both were right handed shooters with left eye dominance. They were trying to hold the shotgun in a right-handed firing position, but use the left eye to see the sights. That didn't work very well. Once I got them using the correct eye (the one behind the sights), their scores improved immeasurably.
The Turkish Benelli copies seemed to run well. With "pandemic pricing" in effect, a lot of folks are turning to Turkish shotguns rather than paying the $1500-$2000 inflated street price for a new Beretta 1301 or Benelli. While my class didn't have a high round count, the three Turkish shotguns (from ATI or Sultan) worked very well. I didn't see any malfunctions with those guns all day.
One student also brought a Panzer magazine-fed bullpup shotgun. It bobbled a bit at the beginning of the day, but ran fine after the owner applied more lubrication. In general, I'm pretty leery about any of the magazine fed shotguns on the market. Most are just not as reliable as a shotgun that feeds from a magazine tube instead of a detachable box. With that said, the couple I saw in this class ran just fine.
One student ran a double barrel shotgun and kept up with most of the drills very well. I wouldn't feel horribly under-gunned if forced to use a double barrel for home defense. It's a rare event to need more than two shotgun rounds in a gunfight so long as you are getting your hits.
Two guns shooting "Rio" brand birdshot had some feeding problems. One student was using a Turkish Benelli M-4 clone. The other was using a pump gun. Neither shotgun liked the blue- hulled Rio birdshot. It was sticking in both guns' chambers and failing to extract. The extractor was ripping brass off the case head but the shells didn't want to move. It could be that the ammo was slightly oversized or that the shells were left in the hot sun all day. It's tough to determine the cause in these cases.
One student with a 1301 also had problems with some Federal birdshot that he had successfully fired in the past without a glitch. Be cautious. Ammunition manufacturing plants are operating under incredible demand. Quality control from all companies seems to be slipping.
The Rio birdshot locked up one gun so well that I had to teach "mortaring" as a malfunction clearance procedure. I don't often get an opportunity to demonstrate mortaring in class. Only a couple of students in the class knew about the procedure.
Mortaring is very tough on the gun and potentially dangerous for the shooter as well. It should be saved for a last resort procedure, but it's something that every shotgun shooter should know. You aren't going to have access to a cleaning rod or the time to take the barrel off the gun to clear a bad malfunction in the middle of a firefight.
If you choose to use a shotgun as a primary defensive weapon, you should probably seek out some professional instruction to show you malfunction-clearing procedures for any scenario you may imagine happening.
Lots of students had questions about "brass up" or "brass down" for spare ammo. There is no "right" answer for this one. It depends on whether you plan on loading the chamber or loading the magazine tube. It also depends on wheteher you load your empty chamber from "over the top" or from "underneath." If you don't understand this terminology, I would suggest a shotgun class for the future.
On my personal guns, I keep the side saddles loaded with two rounds brass up, for "over the top" combat loading the empty chamber. I keep the rest brass down for handily topping off the magazine.
Find a class that shows you the different ways to keep the shotgun loaded. Decide what you like the best. Set up your spare ammo to accommodate your goals.
I prefer to sort my rounds this way, but other folks use different shell orientation for different type of rounds. An example might be all slugs are brass up while all buckshot is brass down. That makes it easier to determine what rounds you are feeding your shotgun.
I personally load my defensive shotguns full of 00 buck. All my spare ammunition is slugs. I orient two "brass up" for chamber loading and the rest "brass down" for refilling the tube.
No one in the class had ever fired their shotgun one-handed. If you doubt the importance of this skill set, read up about the 1986 Miami FBI gunfight. During that gunfight, FBI agent Ed Mireles fired his Remington 870 pump one handed as his left arm had been hit with one of the robbers' .223 rifle rounds. Read more about this amazing gunfight in Mireles' book FBI Miami Firefight: Five Minutes that Changed the Bureau.
Firing one handed with a semi auto shotgun is pretty easy. It's much more difficult to do with a pump gun. In my classes, I cover one handed firing so that students will not have to make up skill sets on the fly in the middle of a gunfight. These drills are ugly and difficult. That's why a lot of instructors don't include them in their shotgun curriculum. We train one-handed pistol shooting. Why would we think one-handed long gun shooting isn't an important skill to acquire and practice?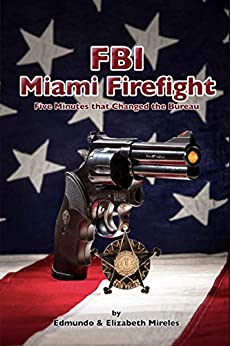 The Mossberg 500 series is harder to keep in operation one-handed as compared to an 870 or semi-auto. Any semi auto shotgun is fairly easy to shoot one handed. Firing the Remington 870 pump one-handed is more difficult, but relatively straightforward. The Mossberg 500 had some issues when some shooters fired dominant hand only.
When I teach pumping the shotgun one-handed, I have students stabilize the butt of the gun on the ground as they pump it. The large open space in the shell lifter of the Mossberg 500 would occasionally allow rounds to fall off the shell lifter and onto the ground if the gun was pumped vertically on the ground with the muzzle direction oriented in certain angles. It's an important problem to note and work through if you are using a Mossberg 500 for your defensive piece.
Two students were running Holosun red dot optics on their shotguns. The dots made target acquisition fast. Both dots held up during the 125 round class without any issues. I plan on installing an Aimpoint Micro on my Beretta 1301 in the near future.
Buckshot patterning is important. In most of my shotgun classes, I have students fire their defensive load of choice out of their shotguns so they could see pattern sizes at different ranges. That wasn't possible in this class because of backstop issues. There was only one target position that allowed for proper containment of buckshot rounds.
Instead of allowing everyone to shoot, I fired a variety of different loads out of both my shotgun and several of the students' guns as well for a demonstration at the end of class.
Some notes:
Federal Flight Control 00 buck and Hornady Critical Defense 00 buck (both in the eight pellet configuration) were by far the best performers. They were head and shoulders above other brands. All of the other cheap buckshot patterned similarly. The patterns opened up quickly, were often "doughnut" shaped, and usually had a ninth round flyer shot hitting several inches away from the rest of the pattern
A student's shotgun with a Vang Comp barrel unsurprisingly fired the tightest groups. With Federal FC buckshot loads being difficult to acquire, it may be worthwhile to send your barrel in for Vang Comp's treatment so that almost all buckshot patterns as well as the FFC.
The Panzer bullpup with an open choke shot a tighter group with Federal FC rounds than the Vang Comp barrel. I didn't expect that.
Most standard 00 buckshot has a pattern that exceeds the width of an average person's chest at around 50 feet. I would consider that to be the maximal acceptable range in a crowded urban environment.
The Federal FC and the Hornady Critical Defense loads can keep all of the pellets on the chest of a target at about 75 feet away (depending on gun and choke). The tighter pattern doesn't make the gun more lethal, but it does allow you to engage from a longer distance.
In my improved cylinder Beretta 1301, the FCC load was tighter than the Hornady load at a distance of 20 feet. At a distance of 50 feet, the Hornady load was about an inch tighter than the FCC. Each load and each barrel is different. That's why it's really important to know how your gun patterns at ranges between five and 25 yards.
I'm thankful for having a full class at an amazing facility in the age of Covid-19. If you haven't taken a formal shotgun training course, I would suggest that you find one. In our increasingly political world, I can't help but to think that gun control legislation might reduce the type and number of firearms we can possess in the future.
The last guns banned will be the shotguns that are used for hunting in every state in the USA. Being able to competently run a pump shotgun might be a valuable skill set when the politicians eventually ban semi-automatic "assault weapons."
I have two more shotgun classes scheduled this year. One is already sold out. The other is near Mansfield, Ohio on October 23, 2021. You can register for that one HERE. I hope to see some of you folks there.
Thanks to Pete Mourouzis for taking the photos! If you own a Beretta 1301, consider joining his 1301 owner's group on Facebook.