The latest issue of Recoil Offgrid just published a review of my travel safety book.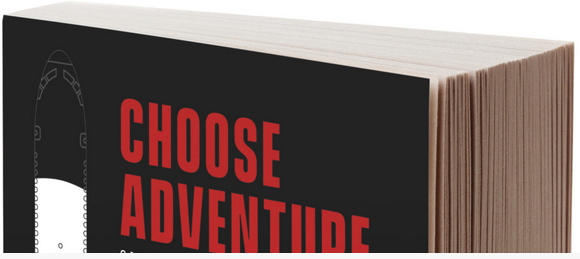 Some highlights for those of you who don't want to click through:
"If you've never traveled outside of the United States, but have an inkling to, don't start by reading this Choose Adventure. It'll scare your pants off, and you'll be too paranoid to go anywhere. Every situation will seem to be compounded by the next problem or situation that Ellifritz brings up in the text. Instead, you need to go somewhere, make a few mistakes, return to the book, and then realize how you can and will do better on your next foray into the world."
"I've been traveling since my family moved to Thailand when I was young. For me, traveling isn't an exotic errand as much as a way of existing. Yet Choose Adventure was still a very welcoming refresher in terms of thinking about traveling more responsibly and efficiently. It includes tips like faster ways to dry wet clothing while in a hotel or Airbnb room without a dryer (Hotels chapter), realizing that most airport fatalities from a violent terrorist attack occur before the security check-in (Airports chapter), making improvised weapons and the legal ramifications of using one internationally (Improvised Weapons chapter), and even what to do if caught in a volcanic eruption (Surviving Earthquakes, Tsunamis, and Other Natural Disasters chapter). "
"I found myself nodding in approval of Ellifritz's advice in Choose Adventure, and when I started to think he left something out entirely, I usually saw it covered in the next chapter. If I were to write on the same subject matter, I'd be more precise in some areas where I have more experience, or make things regionally and culturally more appropriate where I've spent more time. But as an overall travel book, I know I couldn't match the breadth of material that Ellifritz discusses."
"Verdict: From dealing with active terrorist attacks or cramped legs on an airplane ride, Ellifritz is a very thorough instructor, breaking complex situations down into digestible portions. Instead of beating around the bush, he's also very blunt in his conclusions. As an example, in the Kidnapping section he writes, "When we look at Westerners kidnapped by Jihadi terrorists since 2001, 60% were murdered by their captors. Another 25% were killed during rescue attempts by American or British armed forces (statistics from a Rand Corp. study). If you stand an 85% chance of being killed if taken hostage, why not resist?" In many instances he cites statistics and resource centers, making the Choose Adventure more of a studied reference than one man droning on about his opinions."
The author mentions some issues with the photos in the Kindle version. I'm not sure why he had problems. I've sold or given away almost 4,000 digital copies and I haven't heard that complaint before. In the eight months the book has been out, there has only been a single refund request and that was a for the softcover version.
I thank Recoil Offgrid for their great review!
If you are interested in the book, you can buy it on Amazon. It's free if you are a member of Kindle Unlimited.
I will have autographed copies of the book available soon on the book's website.
I am also writing daily travel articles on my travel blog and sharing travel-related news on the book's Facebook Page. If you want to see more of my travel writing, those are the places to go. My second book (focusing on worldwide travel scams) will be out early next year.