*Last week I was talking to my old friend Andy Stanford on the phone. For those of you new to the shooting game, Andy was a pioneering instructor in the 1990s and 2000s. He focused a lot of his classes on handgun skills and operating in a low light environment.
Back in the days before the internet was popular, Andy was well known in the field because he wrote books about subjects that most of us were trying to master. I still have the original first edition copies of Andy's books from the now-defunct Paladin Press.
Andy's most notable book was Fight at Night, the first book ever written about low light operations. His book Surgical Speed Shooting was also quite innovative for the time.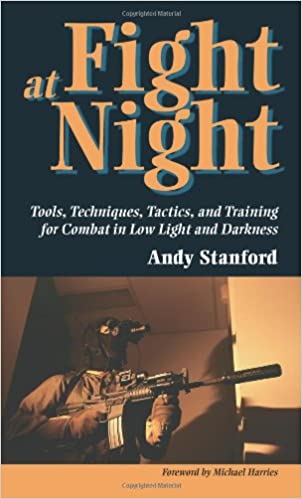 In our conversation, I mentioned that I was planning on attending an upcoming private training class taught by Larry Mudgett. Larry spent 35 years with LAPD, During his tenure there, he radically improved the police department's (and the SWAT Team's) firearms training.
He, somewhat like Andy, did the majority of his fine work in the days before YouTube, Instagram, and Facebook. That means most Gun Culture 2.0 folks have no idea those guys even exist.
I've always found Andy to be both superbly intelligent and intellectually curious. He's a bit of a contradiction in the knuckle-dragging world of atavistic firearms instructors. If you don't know anything about him, I think this short article Andy Stanford: Former shooting instructor hits the high notes in the Ridgecrest, California Daily Independent characterizes a lot of his personality.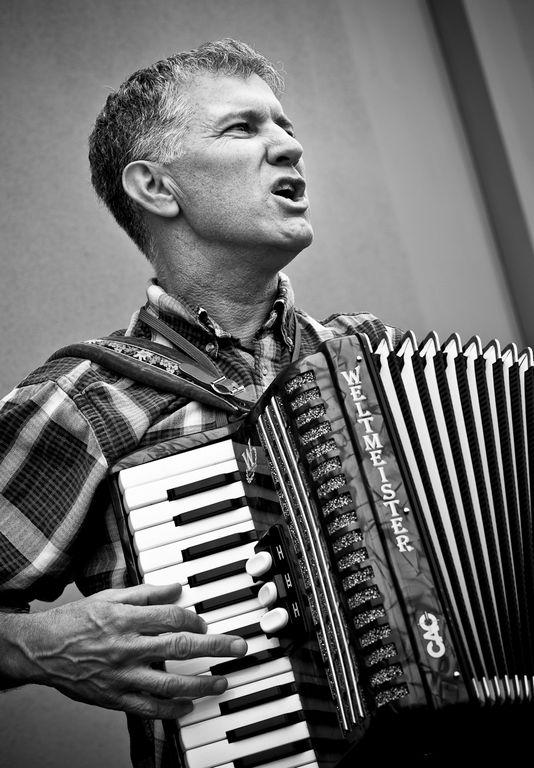 In our phone conversation, Andy told me about one of his friends whose accomplishments at Bakersfield, California PD rivaled those of Mr. Mudgett. In fact, Andy's friend was once Larry Mudgett's instructor. Unfortunately, this man, Mike Waidelich, passed away a few years ago.
I did some research on him and found that he and I would probably have gotten along quite well. He was a student and friend of Jeff Cooper, serving as Range Master at Gunsite Academy.
In one of Cooper's monthly Commentaries from 1995, he mentioned Mike in the following entry.
"Family member and Orange range master Mike Waidelich has now become a firm advocate of the Glock pistol. This has puzzled me because I consider that trigger action is the most significant single element in the precision efficiency of any firearm, and the trigger on the Glock is customarily so bad as to be practically unworkable. But Mike does not agree. He explained to me that pistol engagements within the law enforcement establishment customarily occur at such short range that precise bullet placement is not important. He maintains that he can teach anybody to center a human adversary with the Glock trigger at any reasonable range – say 10 meters or less. The other points that recommend the Glock to the police establishment are low cost and readily available modular parts. The Glock people will furnish you with spare parts immediately, where most other manufacturers hem and haw. These points are important. They are not enough to turn me into a Glockenspieler; but then, I am not a police range master."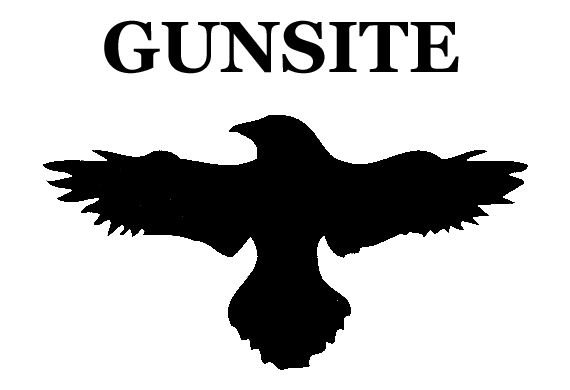 An appreciation for Glocks in the Gunsite world back in 1995 was considered heresy. I decided I liked Mike's style. I liked it even more when I read his letter to the editor published by The Bakersfield Californian titled Don't leave home without one back in 2012.
"In response to the May 2 letter "Consequences of NRA's assault on gun laws": I was a police officer for 30 years. I was assaulted several times during that time and had contact with many assault victims. All manner of weapons, knives, clubs, guns, and a bunch of other things were used.
I have been retired for about 14 years now and I still never leave the house without a gun. When you can assure me that I will never be attacked by anyone, armed or otherwise, I'll leave my gun at home. Until then, you should hope that I, or someone like me, is around if you are ever the victim of an assault.
I hate violence. I hate it so much that I am willing to kill if necessary, to keep anyone from using it against me."

Mike Waidelich
I fear that history may forget the genre-changing accomplishments that men like Andy Stanford and Mike Waidelich contributed. Andy wrote an obituary of sorts documenting Mike's achievements. I am publishing it below with Andy's permission to keep Mike's ideas alive for eternity.
I think if modern day officers shot the same 10-round course Mike developed twice a month, our police hit rates would change in a dramatically favorable manner. We've known how to solve the problem of cops who can't shoot for almost 50 years now. The problem is that most modern police firearms instructors don't take enough interest in their craft to study the methods used by past innovators.
I hope Andy's article provides you all with a little perspective and historical context that you might not have otherwise been exposed to. Enjoy. Thanks to Andy for allowing me to reprint his work.
-Greg
R.I.P. Mike Waidelich
Requiem for an Unsung Hero
Lyle Wyatt just called me with "bad tidings": Mike Waidelich died today. I first met Mike in 1977 through the South West Pistol League, where he had won the B-class Championship the year before. The last time I saw him was probably in the early 1990's at the Soldier of Fortune 3-gun Match, where Waidelich was a longtime staff member. He had Hollywood good looks, and Lyle confirms my impression that Mike was a genuinely nice guy.
Mike was born in 1942, and served in the U.S. Army Special Forces (he fought in the Dominican Republic in '65, if I recall correctly). One of the first Gunsite instructors, Mike taught during the API 250 class attended by LAPD SWAT icons Larry Mudgett and John Helms. But his biggest claim to fame was the too-little-known story of his success as the Bakersfield P.D. Rangemaster. By some miracle, I spoke with him several times in the last month or so, and got the details.
Mike joined the BPD in 1967 when it was an agency of 50-ish sworn personnel (now several hundred). At that time patrol cops carried .38 revolvers in clamshell holsters. A year or so later they had eight on-duty shootings with zero police bullets hitting the suspects. The Chief asked Mike if he could solve this problem. Mike said "yes" but only if he could do it his way. A couple of hours explaining the particulars of "his way" and the job was his, 12 years total.
Pretty quickly the switch was made to 9mm Smith and Wesson Model 59 autopistols, and later, in the 1980s, to the 1911A1 Colt 45's that Mike initially recommended (in Milt Sparks leather no less). Then, approximately ten years after that, the department switched again, to Glocks, first in .40 S&W, now 9mm. But the hardware is not generally the most important factor in a gunfight. It's usually "the nut behind the bolt," and that is where Mike made his bones.
In-service transition training was five days long. So was academy firearms training for recruits. Paul Trent, Mike's friend and protege, relates: "When I went to the Gunsite 250 course in 1980, I got an Expert ticket. I realized Mike had taught my 1976 academy class virtually the same material, plus some additional tactics." Trent attended the BPD academy a year before Waidelich actually met Jeff Cooper, and prevailed in an on-duty gunfight his first day on the job.
The standard BPD course of fire (with Mike's rationale) was as follows, all from the holster:
2 rounds in 1.5 seconds at 10 feet ("No one should be closer than that.")
2 rounds in 2.0 seconds at 20 feet ("The length of a car.")
2 reload 2 in 6.0 seconds (8.0 for revolvers) at 30 feet ("From the curb to the front door.")
2 rounds in 3.5 seconds at 60 feet ("From the opposite curb to the front door.")
The course was shot twice over each month (later, less frequently).
Mike told me the 10-point scoring zone on the silhouette target was, as best he could recall, a 7-inch circle, with the next zone (9 points) measuring 9×13 inches. A hit anywhere else on the silhouette scored 6 points. Departmental competitions were held as additional motivation for skills development. As for the rest of the system, I'll let his words speak for themselves (from an 11 March 2021 email):
"I forgot to mention the somewhat unique method for scoring the basic drills. The time was flexible in that there were penalties for overtime. The penalties were 1 point per quarter second over the time allowed for the string. So, if you fired 2 in 1.5 seconds at 10 feet, you got zero penalties. At 1.6 seconds you lost 1 point. At 1.8 you lost 2 points, etc. I had shooters all over the place. One sergeant never made the time but never missed the 10 ring and his times were not long enough to disqualify him. Others always made the time, but were all over the target. It was quite interesting to get them to balance the speed and accuracy appropriate for their abilities and I think it gave them a proper mind set for actual combat. Of course shot timers didn't come along until 1982 so initially the timing was done to tenths of a second with a stop watch. The course was administered with 6 shooters on the line and the RM would walk down the line and each shooter would shoot individually. A run through all 4 stages for 6 shooters took less than 10 minutes so the first half hour of a 2-hour training session was basic drills, followed by additional drills covering and teaching specific skills and techniques.
Initially the standard was 80 out of 100 on either string out of 2 tries. If a shooter failed to shoot an 80 in his first 2 attempts he was sent to a side range to dry practice and then given a 3rd attempt. Those who failed 3 times were required to come back, but only once on department time. If they failed again they were required to come back on their own time. If they couldn't qualify during the course of the training period — monthly at first but it got longer as the department grew, finally to quarterly — they were assigned to the range for remedial training. Should they require remedial training in any two consecutive training cycles, their fitness for duty would be reevaluated. In short, they could get fired, and nobody hit the street who wasn't currently qualified. The training had teeth."
How good were BPD officers? 85% hits when the national average was 15%. (Lyle says this number would be higher but for one outlier shooting in which an officer missed with his entire first magazine.) Anyone who has studied the matter knows how significant this is. Most cops can't shoot well, and the few who can are usually self-motivated enthusiasts. Not one officer was killed in a gunfight when Mike was BPD rangemaster. A few anecdotes flesh out the tale:
The new regional FBI agents based in Bakersfield usually shot the BPD department qual for familiarization. Mike's course of fire quickly humbled the mostly cocky G-men. (The Bureau actually used some of Mike's written documentation as source material for their own efforts.)
When training in the L.A. area, Waidelich and other Bakerfield P.D. officers frequently heard comments like, "Oh. You're from BAKERSFIELD. Our bank robbers go there to get killed." Clearly the department had a widespread and well-earned reputation as real deal gunfighters.
Once, a visiting firearms instructor expressed skepticism when Mike described the BPD standards:
"You mean to tell me EVERY officer in your department passes this course?"
"Everyone from the Chief on down."
"I'll believe it when I see it!"
Mike got on the radio. "Dispatch, please send two officers to the range." Shortly, two random BPD cops arrived, and both shot better than 90% scores, cold. "I can call two more but the results will be the same."
In 2016 — long after Waidelich retired — Kern County law enforcement killed more people in the line of duty than any other county in the country, many much more populous. (Bakersfield is in west Kern County.) I believe this statistic is the result of three factors:
1) a relatively conservative political district where cops don't automatically get fired for using their weapons,
2) a target rich environment full of gang bangers and oilfield roughnecks, and
3) the lasting influence of Mike Waidelich's cutting-edge training.
That's my story and I'm stickin' to it.