Written by: Greg Ellifritz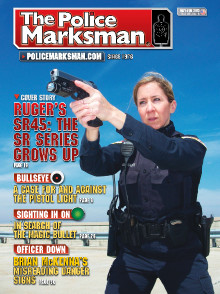 This month's issue of Police Marksman Magazine contains a nice little refresher shooting drill. The drill combines precision shooting with movement, malfunction clearing, and reloading. It requires 50 total rounds.
Load up your magazines as follows:
– 2 rounds in the gun
– 4 live rounds and 2 dummy rounds in each of two spare magazines
Target is a 3″x 5″ note card at three yards. Draw and fire all the rounds in the gun at the card. Reload and continue to fire, working your way through the other two magazines and clearing the malfunctions. Move laterally on each reload and malfunction clearance.
Repeat the drill at three yards, do it again at 5 yards, and two more times at 7 yards.
Simple, yet useful.
Give it a try and tell me what you think.