Written by: Greg Ellifritz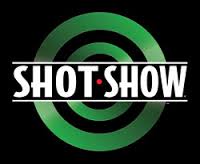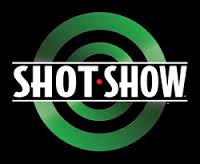 If you have been vacationing off the planet, you may not realize that the world's largest trade show for shooting enthusiasts was held in Las Vegas last week.  The Shooting, Hunting and Outdoor Trades (SHOT) show is the second largest trade show in Las Vegas every year.  60,000+ shooting industry professionals attend the show where every major hunting and shooting company has booths and displays.  There are so many booths that it ends up being somewhere around 15 total miles of aisle space every year.  It generally takes me at least three days just to see all the booths.  The show is absolutely massive.
I attended the show every year for about seven years straight, but haven't attended for the past few years.  I like seeing all the new gear and meeting my friends from around the country, but I've lost a little of the excitement I once had for new gadgets.  It's truly mindset, skill, and tactics that will get help you win the fight.  The gun you carry doesn't matter all that much.  I like cool new guns and gear, just like everyone else, but I don't care for them so much that I need to spend thousands of dollars flying to Vegas every year to see their inaugural debuts.  I'll buy the new guns I like when all the bugs are worked out of them at least a year after their SHOT Show introduction.
With that said, I still like seeing all the new innovations.  The new items reported below are the introductions that I am most excited about.  Keep your eyes on these truly innovative new products in the coming year….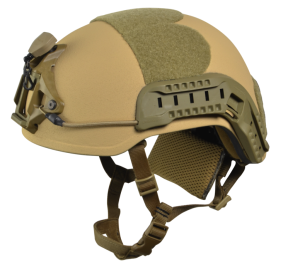 An ultra-lightweight new ballistic helmet from Armor Source.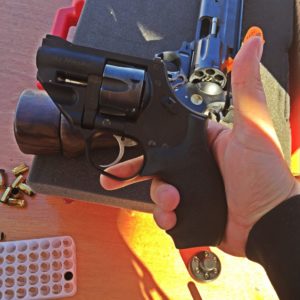 A 9mm revolver that may actually work.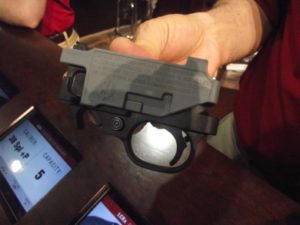 A drop-in sub-3 pound trigger for a Ruger 10/22.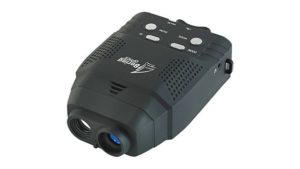 A $200 thermal night vision monocular.

Expandable batons that look more like flashlights or pens when carried in the pocket.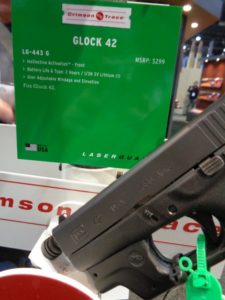 New green lasers from Crimson Trace.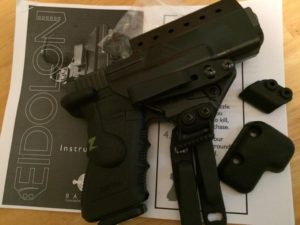 Raven Concealment Eidolon IWB holster.  I have a beta tester version of this holster and it's great!  Look for my full report in a few weeks oce I have finished testing it out.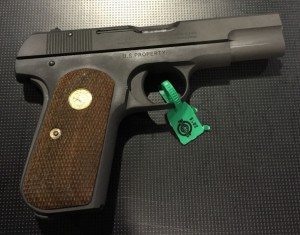 Colt is making new production 1903 pistols!  The 1903 is an amazingly slim, stunningly reliable pistol that maintains sleek lines and a concealable profile.  I have one of its big brothers, a nickel plate 1908 in .380 acp.  It has crappy sights, but is a very cool gun to shoot and carry.  It the perfect "barbecue gun" for the well dressed tactician!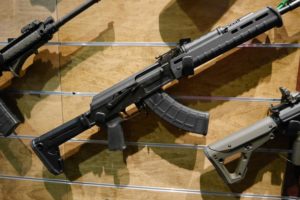 Magpul is making new stocks and forends for AK-style rifles,  They are also making new aftermarket magazines for Glock pistols.  Magpul magazines have a reputation for working well.  An aftermarket Glock mag that is $10 cheaper than factory MSPR will be a big hit!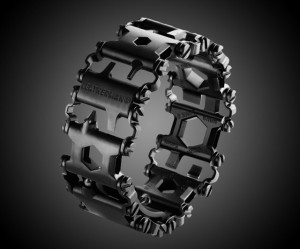 A handy and discreet way of carrying all the tools you might need.  Leatherman shows its genius with this wrist bracelet/watch band.
Keep an eye on these new items.  I predict they will be big hits in 2015!