Written by: Greg Ellifritz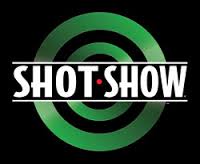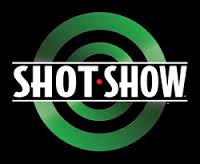 If you have been vacationing off the planet, you may not realize that the world's largest trade show for shooting enthusiasts was held in Las Vegas last week.  The Shooting, Hunting and Outdoor Trades (SHOT) show is the second largest trade show in Las Vegas every year.  70,000+ shooting industry professionals attend the show where every major hunting and shooting company has booths and displays.  There are so many booths that it ends up being somewhere around 15 total miles of aisle space every year.  It generally takes me at least three days just to see all the booths.  The show is absolutely massive.
I attended the show every year for about seven years straight, but haven't attended for the past few years.  I like seeing all the new gear and meeting my friends from around the country, but I've lost a little of the excitement I once had for new gadgets.  It's truly mindset, skill, and tactics that will get help you win the fight.  The gun you carry doesn't matter all that much.  I like cool new guns and gear, just like everyone else, but I don't care for them so much that I need to spend thousands of dollars flying to Vegas every year to see their inaugural debuts.  I'll buy the new guns I like when all the bugs are worked out of them at least a year after their SHOT Show introduction.
With that said, I still like seeing all the new innovations.  The new items reported below from a variety of reporters on the ground at SHOT are the introductions that I am most excited about.  Keep your eyes on these innovative new products in the coming year….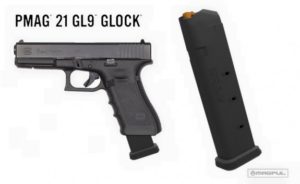 Magpul introduced a 21-round spare magazine for the Glock 17/19.  This is a nice addition to their line.  I've never found any of the aftermarket magazine extensions reliable enough for defensive carry.  Having a well designed extra capacity spare mag for carry will be beneficial.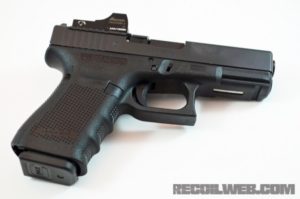 Speaking of Glocks, it's great to see that they are making slides that are ready to equip for red dot optics without expensive gunsmithing.  As these sights evolve, I predict we'll see more and more of them in defensive use.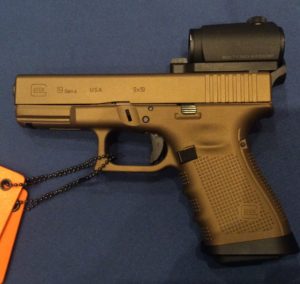 If you don't want to buy a new optics ready Glock, here is an option for you.  It's a durable mount that uses the factory Glock sight dovetail to mount a red dot.  It's made by Raven Concealment.  That means it will be well designed and function as intended.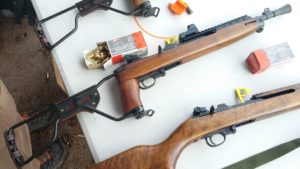 I'm a big fan of the M1 carbine.  It's an ideal defensive carbine for someone who has difficulty carrying and holding the AR-15.  For younger teens and old folks, the M1 can fill a role that few other rifles can fill.  Inland introduced a new reproduction.  I have an original WWII Inland.  If the new ones are as reliable as the originals, you should check one out.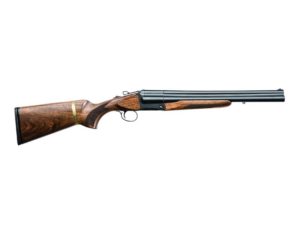 Here's another unconventional home defense weapon that may have some utility.  Many shooters can't handle the weight or size of a 12 gauge defensive shotgun.  The 20 gauge is plenty enough for indoor defensive stopping power.  Having a simple, three round system that doesn't require any pumping, chambering, or malfunction drills may be just what some folks need.  It's like a shotgun revolver in a short, easy to shoot package.
I love my little 20 gauge double barrel coach gun.  The only thing that could make it better was if it held an extra shell.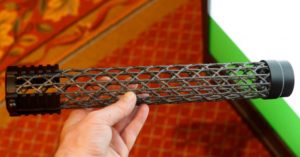 I detest excessively heavy rifles.  An ultralight railed forend might be in my duty rifle's future.
Lighter, thinner, more flexible soft body armor is always a good thing.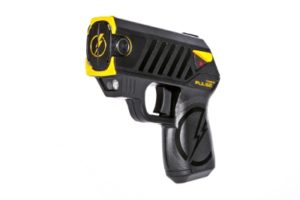 This may be the most effective self protection weapon available for someone who can't or won't carry a firearm.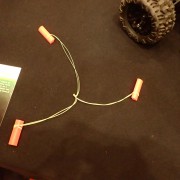 As drones become ever more prevalent, it might be a good idea to be able to deploy countermeasures if necessary.  A few of these 37 mm bolo style rounds will be on my purchase list for the future.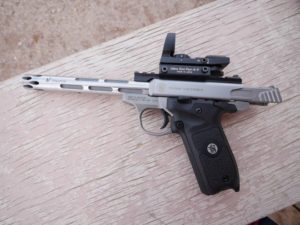 This looks like a great new target pistol from Smith and Wesson.  When they come out with one that has a threaded barrel for a suppressor, I'll pick one up.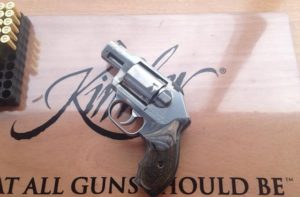 The new Kimber revolver was probably the most talked about debut item at the show.  I'm hopeful that it will introduce a new batch of shooters to the joys of revolver shooting.  Unfortunately, I'm not optimistic.  I've seen more problems with Kimber pistols in my classes than any other pistol brands combined.  I'm unsure that they can make the dramatic improvements in quality control necessary to compete with S&W and Ruger.
Reports look good, so I'll withhold judgements for now.  I wish this gun was in .38 spl. with an airweight frame and all the same additional features.  The .357 magnum cartridge is wasted in a 2″ barrel.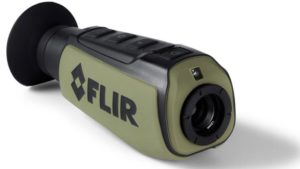 A $600 pocket sized infared monocular?  Oh, yes.  I'll be picking up one of these for sure.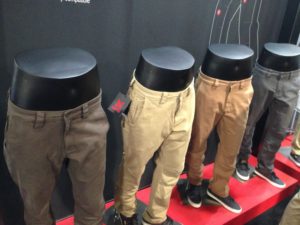 I really like the Vertx product line.  They sell the most comfortable tactical pants on the market.  If you are currently wearing 5.11 pants, you owe it to yourself to try the Vertx alternative.  You'll never go back.  The Vertx fit is much better for those with an athletic build.
I wear Vertx pants when I teach on the range, but they are too "high profile" for me to wear out and about.  They just look too "tactical."  I like a lower profile look, especially when traveling.  These new pants with the hidden cargo pockets and softer material might be just what I need.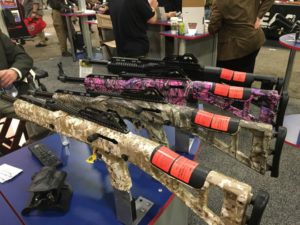 And for my last entry, here's what I think may be THE WORST new addition revealed at the show.  Does the world really need a neon striped camouflage .380 carbine?  I can't imagine a more useless firearm.
As always with SHOT show, the release dates on these items are NEVER what the manufacturer promises.  Add at least six months to the publicized estimates for when these things actually arrive on the market.
Keep an eye on these new items.  I predict they will be big hits in 2016!