Written by: Greg Ellifritz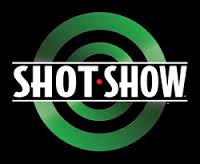 If you have been vacationing off the planet, you may not realize that the world's largest trade show for shooting enthusiasts was held in Las Vegas last week.  The Shooting, Hunting and Outdoor Trades (SHOT) show is the second largest trade show in Las Vegas every year.  70,000+ shooting industry professionals attend the show where every major hunting and shooting company has booths and displays.  There are so many booths that it ends up being somewhere around 15 total miles of aisle space every year.  It generally takes me at least three days just to see all the booths.  The show is absolutely massive.
I attended the show every year for about seven years straight, but haven't attended for the past few years.  I like seeing all the new gear and meeting my friends from around the country, but I've lost a little of the excitement I once had for new gadgets.  It's truly mindset, skill, and tactics that will get help you win the fight.  The gun you carry doesn't matter all that much.  I like cool new guns and gear, just like everyone else, but I don't care for them so much that I need to spend thousands of dollars flying to Vegas every year to see their inaugural debuts.  I'll buy the new guns I like when all the bugs are worked out of them at least a year after their SHOT Show introduction.
With that said, I still like seeing all the new innovations.  The new items reported below from a variety of reporters on the ground at SHOT are the introductions that I am most excited about.  Keep your eyes on these innovative new products in the coming year….
As always with SHOT show, the release dates on these items are NEVER what the manufacturer promises.  Add at least six months to the publicized estimates for when these things actually arrive on the market.
Keep an eye on these new items.  I predict some of them will be big hits in 2018!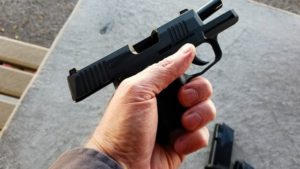 One of the guns that is creating big publicity at the SHOT show is SIG's new 365 pistol.  Massad Ayoob was the first to shoot one.  Read his thoughts about it here.
I'm not very excited about this pistol.  It's likely to recoil pretty stiffly.  It's smaller and has a higher bore axis than the Glock 43.  I don't really like the recoil in the 43 and I expect these will be worse.
It's probably going to be a great gun for an expert shooter.  Unfortunately, I imagine most of the people carrying this one will be somewhat less capable than any true "expert."
With that said, reports from the SHOT show are good. Everyone likes it.
If you want one, wait a year. Every new gun has bugs to work out. Let someone else be the guinea pig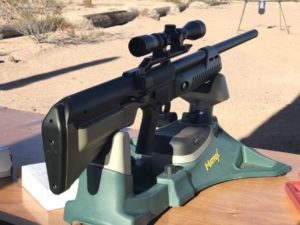 Although it isn't high capacity, an air rifle that shoots a .50 220 grain slug at 1150 feet per second piques my curiosity.
Since we are talking about air rifles, how about a Crossman AR-15 style BB gun that is powered by a CO2 cartridge and is full auto?  It fires 1400 BBs per minute.
Is it sad that I am more excited about the new air gun offerings than I am about all the new cartridge fired weapons?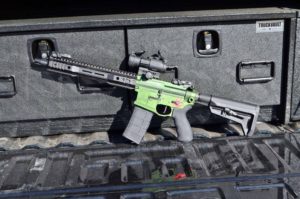 How do you sell a short barreled "rifle" without NFA paperwork or creating the gun as a "pistol" with a "stabilizing brace?  The Franklin Armory Reformation was the talk of the show this year.  They got around the requirements by not making it a "rifle" or a "pistol."  They used straight rather than twisting lands and grooves for rifling.  Apparently, the ATF doesn't consider it to be a rifle without twisting rifling.  Unfortunately it's only accurate to 4 MOA at 50 yards.
No thanks for me.  If I want to avoid an NFA stamp, I'll buy a braced pistol with real rifling that can actually hit something more than 100 yards away.

Another big deal at this year's show was the fact that Brownells is now making historically accurate AR-15s built the same way some of the earliest AR-15 rifles were sold to consumers.  This is another confusing improvement to me.  My police department once used Vietnam era M-16A1 rifles.  Everyone couldn't wait to get a shorter barrel and a flat top for optics.  No one really liked the guns.  They were outdated and not as functional as the newer models.  I appreciate history as much as the next guy, but I have no interest in losing 40 years' worth of technology and going back to carrying an A1.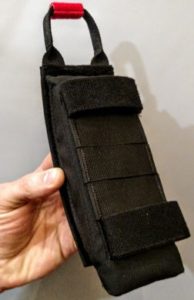 Anything we can do to make it easier for folks to carry tourniquets is a good thing.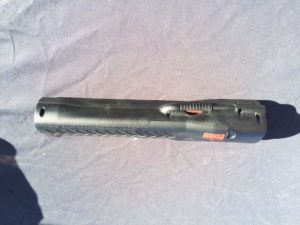 I got certified as a police pepperball instructor more than a decade ago.  I tried to get my department to buy the guns, but they wouldn't go for it.  While not a solution for every less-lethal situation, I think the pepperball gun has a lot of merits.  This new introduction shoots five pepperballs and has an integrated flashlight.
If the rounds are fired with the same velocity as the pepperball guns, this will be a potent personal defense option.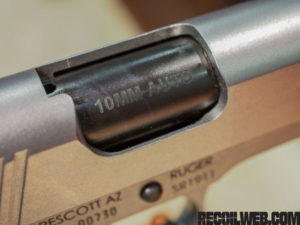 There were a couple of big introductions of new models of 10 mm pistols.  Read Tamara's account of them here.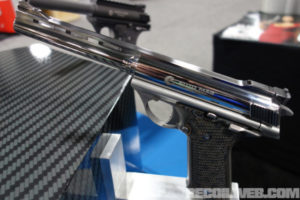 The 10mm may not be big enough for some of you studly shooters.  For all you true bad asses (or Dirty Harry fans), the .44 Automag was reintroduced.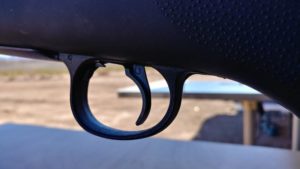 The Remington 700 is probably the single most commonly used sniper rifle in the world.  It's had on and off issues with accidental discharges with its trigger since the gun was introduced.  If this trigger is anything like the Geissele triggers I have in my AR-15s, I'll be picking up one of these for my 700 LTR.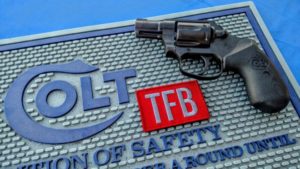 To be honest, I wasn't very excited when Colt re-introduced its Cobra revolver last year.  This gun makes me a little more excited.  I really wish they would have made it with an alloy frame.
Who wouldn't want a flame thrower?
My friend Michael Lake writes about a lot of new goodies you riflemen will enjoy.

If you would like to read more articles like this one, please sign up for my email updates.