Today we have another guest contribution from Henry "the Old Man from Tennessee."  He shares his wisdom about the issue of situational awareness.  Enjoy….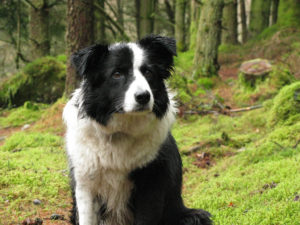 Many years ago.  USMC Recruit Depot, Parris Island, South Carolina. Seventeen years old, with excellent hearing and eyesight.  First formation.  A crusty red-faced lifer Sergeant of Marines gives us a bit of advice.
"Keep your mouth shut and pay attention to what goes on around you.  Could make the difference in life or death.  Live and learn, lad.  If you live!"
Years later, still with excellent hearing and eyesight.  Standing in a patch of high grass and small brush by the side of a big corn field on a high bluff of the Santee River.  A warm early fall day.  A deer drive in progress but dogs cold trailing in desultory fashion a quarter to half mile away.  No other human in sight or sound.  No action.  All sights, sounds, smells warm, fuzzy, normal around me.  Leaned back against a big oak and almost went to sleep.
But suddenly became aware of a steady chirping sound from somewhere over my right shoulder.  Slowly turned and looked in that direction.  A small bird flitting from bush to bush, chirping steadily, looking at something, back turned to me, paying me no attention.  Just that steady chirping.
Nervous, fretful, fearful sound.  Completely out of sync with the warm, fuzzy, world around me.
Watched that little bird for ten or fifteen minutes as it flitted from bush to bush, moving steadily back towards me, chirping fearfully, paying me no attention.  When the bird reached a bush maybe five or six feet from me I looked down in the direction it was looking and saw movement of grass and twigs and then the spade-shaped head of a big timber rattlesnake moving directly towards my feet.  Blew the head off that snake with a load of 00 buckshot at a range of six feet.  My hunting companions later accused me of missing a deer until I showed them the snake.
Spent a lot of time in fields, forests, mountains, deserts.  Learned to pay attention to all sights, sounds, smells around me.  Birds suddenly faring up.  Bird song suddenly stopping.  Warning cries of jays, squirrels, crows.  Crickets or spring peepers suddenly going quiet.  The dance of prey and predator going on all the time.
Now in my 80s, with poor hearing and eyesight, I live alone on 68 acres of land surrounded by low mountains.  Nearest neighbors are 600 yards away and I seldom see or hear them.  Nearest law enforcement is a minimum half hour away, if I should try to call for help.  I come home well after dark many nights and turn in a 200 yard driveway to go to the house.  Darkness everywhere but I see night birds and rabbits in my headlights as I near the house and know there is no human predator waiting in the dark to attack me.  My two Border Terriers are quiet as I approach.  They know the sound of my engine.  By their actions I know no-one is there.  They always bark to alert me to any animal or human intruder and will come to the back of the house to get me if I don't respond to their warning cry.
"But," you say, "I am a thoroughly civilized human living in a modern city and my senses are dulled and all that prey/predator stuff is for TV or the movies."  Lad, I beg to differ.  The veneer of civilization is very thin and the dance of prey and predator is still there very close beneath the surface  Pay attention to what goes on around on the street, in the mall, everywhere you go.  The smell of smoke, scream of brakes, roar of an engine, shout of a man, scream of a woman or child, sight of women clutching their children, everyone turning to look in the same direction.  All signs that something is happening, something out of sync with the otherwise warm, fuzzy, civilized world around you.
All creatures of Nature depend on situational awareness at all times.  It or lack of it can make the difference between life or death.  Probably the best life-preserving technique available to us.  One all of us should cultivate.