The SureFire Fury PX2 tactical flashlight has become very popular amongst shooters who use it as a very powerful everyday carry light.  Its streamlined construction, simple operating system, and 500 lumens worth of light make it a great choice for this role.  The sub-$100 price tag doesn't hurt either.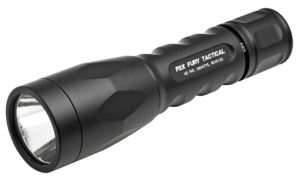 One of my long-term students did some work on his Fury light.  I though his modifications were so useful that I should share them with you.  Here is what he did: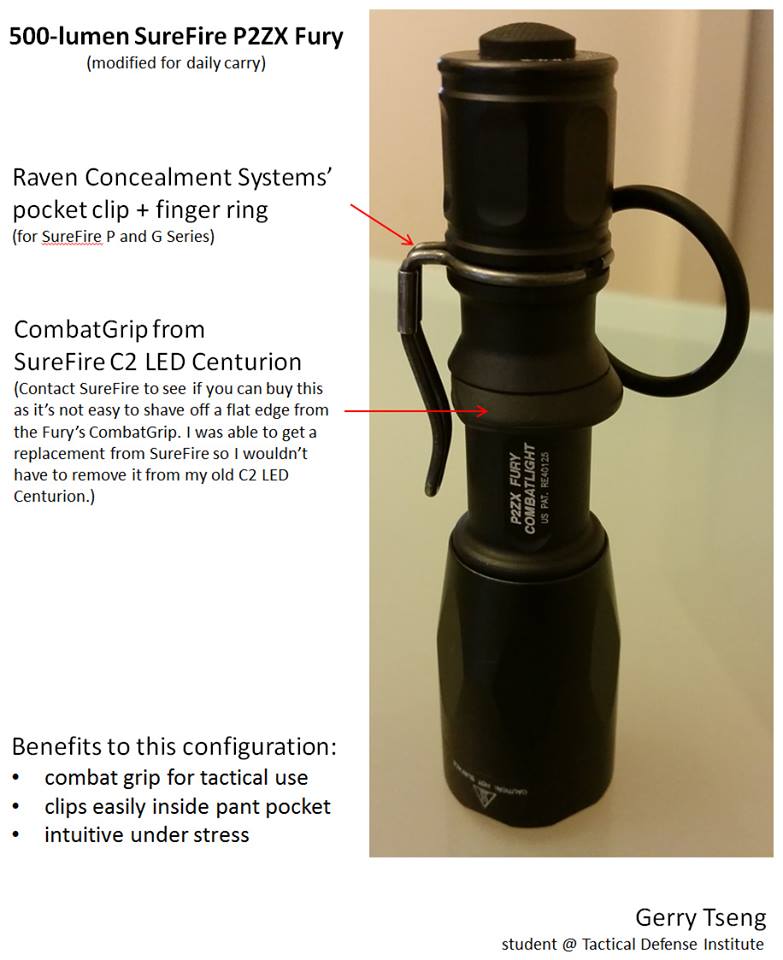 I thank Gerry for sharing his innovative creation and hope it inspires all of you folks to upgrade your everyday carry gear to make it more useful for your individual needs.
The SureFire Fury is available for less than $100 on Amazon.
If you would like to read more articles like this one, please sign up for my email updates.