Written by: Greg Ellifritz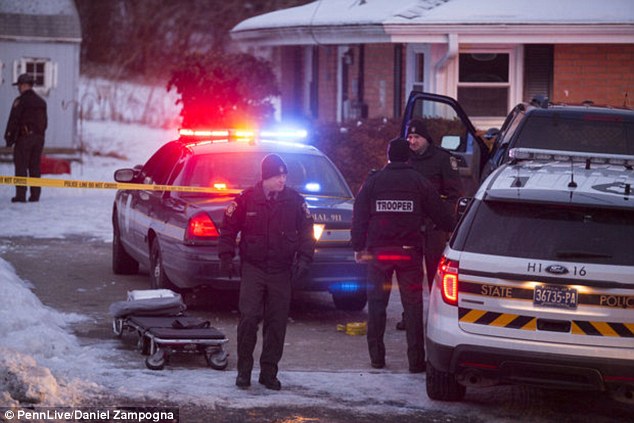 I was recently reading this article about a police shooting that stemmed from a foot pursuit after a man violated a few traffic laws. Officer Lisa Mearkle tragically ended up shooting an unarmed man. She faced murder charges, but was acquitted. Examination of some of the particulars of this case will yield positive "lessons learned" for both police officers and citizens who carry concealed firearms.
Let's start by watching bodycam footage of the shooting. The incident began when a man fled after the officer attempted to stop him for a traffic violation. After a short chase, the man bailed out of the car and continued to run away from the officer on foot. The officer caught up to him and delivered a shock with her Taser. That's where the footage starts. Be warned, the video is fairly graphic:
What can we learn from this? Let's look at a few things:
1) Panic- In the first few moments of the video, Officer Mearkle appeared to be in reasonable control of her faculties. She was issuing clear and loud commands, instructing the suspect to "get on the ground." This continues for the first couple seconds of her Taser application.
Suddenly, at about the :40 second point, her voice changes. She starts to panic when she doesn't know what to do. She yells at the suspect at least 11 times to "get on the ground" after he was Tased and clearly already laying on the ground. Her radio traffic was unintelligible. She gave him a couple commands to "let me see your hands," but those commands were not very understandable either.
She clearly wasn't in control during the situation. The man posed no serious threat, yet she was panicked to the point of being unable to speak. Cops who are in panic mode don't make good decisions.
Some of this can be fixed with regular bouts of high intensity, stress inducing training. With good instructors, we can teach people how to better function under stress. Unfortunately, most police departments don't do the kind of training that fosters this learning process.
Beyond training, we need to do a better job selecting candidates. I have seen officers completely freak out and lose their shit over relatively minor calamities. Some people seem to be better genetically blessed to deal with high stress levels. Some people turn into a soup sandwich whenever any tensions are dialed up. We need to be choosing cops who can handle high amounts of stress.
2)No backup plan/poor branching abilities– "Branching" is the concept of changing strategies during the conflict. It involves recognizing when your initial strategy isn't working and quickly implementing a "Plan B". People don't do that well without good training or advanced planning. The officer here likely had never experienced a Taser failure, either on the street or in training. She clearly hadn't thought about what the best course of action would be if the Taser didn't create immediate compliance in a suspect.
In every type of training you do, you should train alternate force options in the event that your initial plan doesn't work. Develop and train both a "Plan B" and a "Plan C" so you don't default to a bad decision after "Plan A" fails.
3) Over-reliance on equipment- This guy was a middle aged drunk. He was hardly a serious fighter or in superior physical condition. I can't imagine using a Taser in this case. I would have just tackled him and wrestled him into handcuffs. She chose to use the Taser instead, likely because she wasn't comfortable with her hand to hand fighting abilities.
I see this more and more as liability conscious police departments are afraid of hiring "fighters" or someone who looks intimidating. They hire candidates with no criminal record, no martial arts abilities, and exactly zero fighting experience. Most of the candidates we are seeing as entry level police officers have never served in the military, been in a fight, or played a contact sport. They are inadequately trained and then just expected by their administration to automatically know how to handle themselves in a street fight.
It's a recipe for failure and ironically creates MORE liability instead of less liability. Look at this case. How much do you think the city is going to pay this man's estate in the forthcoming lawsuit? But at least she didn't punch or body slam the poor criminal. That would have looked bad.
4) There is a difference between "possible" and "more likely than not." The legal standard for using deadly force is a REASONABLE belief that the suspect will kill you or cause you serious physical harm. "Reasonable" generally means that given similar facts and circumstances, most people would come to the same conclusion. While it was certainly POSSIBLE that the suspect was drawing a gun, it wasn't "more likely than not."
Pay attention to the words the prosecutor used in this case:
"Even if Mearkle believed she was in danger, that belief was 'unreasonable in light of the circumstances,' Baer said."
I honestly see this issue come up more often with my civilian students than with my police trainees. In scenario training, they justify excessive uses of force by saying something like "But he could have had a weapon" even when the trainee had no evidence that was the case. That excuse isn't enough to justify the use of deadly force. We need more than mere possibility to meet the "objective reasonableness" standard for using force.
If an officer doesn't understand this issue, it shows another serious flaw in that officer's training.
5) Failing to get aggressive enough when aggression is warranted leads to poor outcomes. The article claimed that Officer Mearkle "ordered Kassick to stop, get on the ground and show her his hands 23 separate times.

In Sam Faulkner's groundbreaking work on establishing exactly what is "reasonable" in various police use of force standards, thousands of officers polled answered the question of "how many verbal commands should an officer give before using force?" The majority of officers answered with somewhere between two and four verbal commands before increasing the use of force. Two to four verbal warnings is not even close to Officer Mearkle's 23 warnings.

The reasonable officer would have closed the distance and used physical force or an additional drive stun with the Taser after the man failed to comply with a few verbal orders. That likely would have solved the problem without the need for a shooting. Again, it's ironic, but rapid (while still reasonable) force escalation often prevents situations like this that get out of hand and end up being judged as excessive. A quicker use of physical force to get the man into handcuffs would have been far preferable to shooting him.
6) Stress reactions cause some people to act as if in a trance. Read about this in Chris Hernandez' excellent article When a Cop is Just Wrong. I've seen it numerous times. Some people tend to almost dissociate when under extreme stress. When cops do it, it almost always creates additional problems. I haven't been able to figure out a way to fix this phenomenon.
If you are someone who becomes detached and acts like you are in a trance during high stress events, you probably should not choose police work as a career.
7) This is who is coming to save you when you call 911. 'I'm a good police officer,' she told jurors. 'This should not have happened to me.'
This didn't "happen to" her. She created this problem. Unfortunately, she sees herself as the victim. That is unacceptable in this case. Keep this incident in mind when you call the cops. Increasingly, the officers responding to your call are more likely to freak out and do something like this instead of solving your problems.
This is not an isolated incident. Every department has a few officers just like her. When you call 911 you roll the dice. You might get a professional, highly skilled cop. You might also get someone like this who shows up to "protect" you. As I have said many times before, you can't depend on a competent police force. You are truly on your own in a violent encounter.
If more people realized how bad police selection processes are and how poorly police officers are trained, there would be far more gun owners, martial arts practitioners, and CCW permit holders out there.
The "thin blue line" is so thin that it's almost non-existent and I don't see any positive changes on the horizon for the near future. You best be able to take care of yourself.