Written by Greg Ellifritz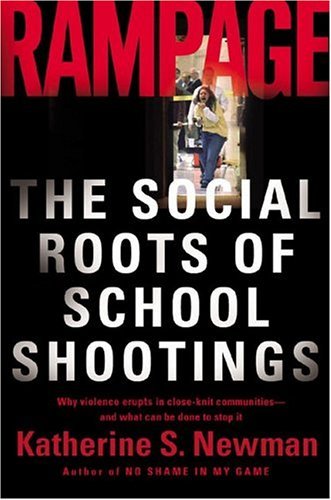 I recently finished this very informative book on school shootings. It was published in 2008, but somehow it escaped my notice until now. The information contained within is timeless and just as relevant today as it was when it was published. From the author's description:
"In the last decade, school shootings have decimated communities and terrified parents, teachers, and children in even the most "family friendly" American towns and suburbs. These tragedies appear to be the spontaneous acts of disconnected teens, but this important book argues that the roots of violence are deeply entwined in the communities themselves. Rampage challenges the "loner theory" of school violence and shows why so many adults and students miss the warning signs that could prevent it."
The book is not the typical "overview" of multiple school shootings. It is an in-depth analysis of just two events, both pre-Columbine. The author looked at the circumstances surrounding the school shootings in Heath High School (Kentucky) and at Westside Middle School in Arkansas.
The most interesting parts of the book for me were:
– The explanation of the difference between adult rampage shooters and students who shoot up their schools
– The four reasons that the school shooters "slipped through the cracks."
– The frequency which school shooters announce their plans in advance, who they tell, and why the threats are ignored by both students and teachers.
– The five conditions necessary for a school rampage shooting to occur
– The effect that the media had on school function immediately after the shooting, along with tips to better handle media inquiries
– The vital importance of role models in the form of "cool" teachers and School Resource Officers
If you are interested in the prevention of school shootings, this book belongs in your library. It provides critical information about school shooting prevention that isn't found in any other text. You can pick it up in hardcover, paperback, and Kindle editions from Amazon.com.
If you would like other book recommendations, see my Recommended Reading Page.