Written by: Greg Ellifritz
I spent last weekend teaching at the 2st Anniversary Rangemaster Tactical Training Conference in New Orleans.  I've now taught at the last seven Tactical conferences and my TacCon blocks are regularly the most fun classes I teach every year.  The conference is three days of material taught by 40 different world-class instructors.  Each instructor teaches blocks on a variety of tactical topics lasting between two and eight hours long.  It's an opportunity to get a lot of top notch training at a very reasonable price.
Although I met a lot of my readers at TacCon, I'd like to see more of you there next year.  Lots of trainers and students have posted reviews of the conference.  Check out the links below to see what you missed.
John Farnam's take on TacCon.  You'll also want to watch the video of the closing comments in his class.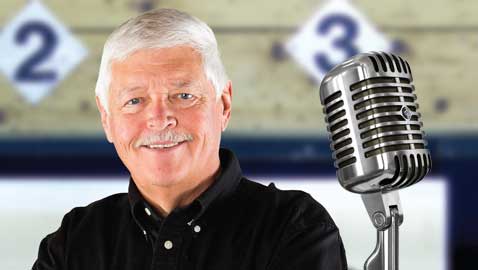 Michael Bane talks about the classes he attended at TacCon.
"It's a great place to go to see the cutting edge of training."
The Civilian Gunfighter duo describe their TacCon experiences.  Check out AAR2: Rangemaster Tactical Conference, Part 2 as well.
Karl Rehn discusses the first class he took at the conference.  It was an analysis of the long term effects of the invitation-only shooting match called the "National Tactical Invitational."  It consisted of the cream of the crop with regards to defensive shooting in the late 1990s and into the early 2000s.  I participated in the event in 2002 and it helped me to become both a better trainer and a better tactician.
Karl cover's Mas Ayoob's "Controversial Acquittals" class.
In part three, Karl talks about the shooting match.  He also discusses the "All About Optics" class and Dr. Lauren Pugliese's pet first aid class.
Karl's fourth installment talks about the shooting match, John Holschen's excellent presentation, and the phenomenal final class taught by Tiffany Johnson and Aqil Qadir from the Citizens Safety Academy.
"One of the most important things that we often need to be reminded of is that no matter how much work we've put out, we're not done.
What I'm getting at is that if you mean to call yourself a student who plans to reach and then maintain a certain level of competence, in most anything, you're going to have to embrace the fact that you'll never be done learning about that thing."
Darryl Bolke's comments on the conference as well as his thoughts on training and competing with his "50-state legal" travel guns pictured above.  Opens to Facebook.

Opens to PDF.
Concealed Carry Radio interviews Karl Rehn.  Another TacCon instructor (Lee Weems) is on the episode as well.  They both talk quite a bit about the Rangemaster conference during the interview.  You'll also want to check out their episode from last night interviewing TacCon instructors Brian Hill, Tiffany Johnson, and Lee Weems.
For a past history of the conference, check out the link HERE.
If I have sparked any curiosity, start planning soon for next year's conference.  Lauren and I will definitely be going back.  Take a look at the Rangemaster web site in the coming months for registration details.  I hope to see you all next year!