This is a guest post from my friend and long time Federal Law Enforcement officer, John Hearne.  John is a gifted instructor and skilled tactician.  In this post, he reviews a book written by a guy who quit the FBI after a couple years of service.  Things seem to keep getting progressively worse.  These are the types of candidates we are seeing in all fields of police work these days.
-Greg
A lot of us in law enforcement love to make fun of the FBI.
The Bureau is famous for hiring people who no aptitude for law enforcement who bumble round and screw up everything but are respected bureaucrats. If we're honest, we can also cite FBI agents we've met who are very squared away and a credit to the profession. I think we've all wondered how one agency can be occupied by so many people at the extremes.
I recently got a very interesting view into this question after reading a book called "Eyes Pried Open: Rookie FBI Agent" by Vincent Sellers. The author of the book worked in corporate America but had a lifelong dream of becoming an agent. He left the corporate world and became an agent, serving for slightly less than two years.
It is painfully obvious that the author has zero police sense or comfort with violence. He laments the rigorous training he endured in the academy – they made them do pushups and everything….
He notices and complains that the agent trainees who had prior law enforcement experience seemed to fit in better with the "militant" nature of the FBI. The author struggles to reconcile his naïve world view with the reality he faces when he's assigned to the violent crime squad in San Diego, CA. For instance, his first arrest involves picking up someone being released from a county jail for a Federal human trafficking warrant. The author feels guilty for re-imprisoning a guy who thought he was getting out. He downplays the significance of the human trafficking charge and seems to legitimately feel bad.
Later in the book, after seeing the nature of law enforcement along the border, he is a very strong proponent of building a wall to keep the bad people out. He talks about the numerous kidnapping cases he worked and how none of them involved innocent parties. Every kidnapping victim and kidnapper were eyes deep in criminal activity and all of it with a cross-border connection.
The author decides to leave after less than two years because the job is too hard on his home life. Apparently, he didn't know that he'd have to work long days and be on-call for certain weekends. Despite being well published and high for law enforcement across the nation, he complains about his "modest" salary and how it doesn't let him live in the manner to which he's accustomed.
I'm convinced that he realized he could not handle what was required of him and opted out (which I can respect). I think his adamant support of a border wall shows an awareness that evil exists but his inability to internalize the ability to confront evil drives him away. The amount of cognitive dissonance this whole experience engenders is amazing. He's terrified about the evil that lurks out there but is unable to deal with it himself and maintains a deep suspicion of those who can.
In his short time, he also demonstrates some really bad judgement. For instance, while off-duty, with his wife, and without a gun or handcuffs, he decides to interject himself into a heated argument between a son, father, mother, and coach. He show them his badge and threatens consequences and thankfully that calms everyone down.
Later, he's at the beach and confronts multiple people who are probably gang bangers for – smoking in public. I swear, I'm not making this up. This guy went through a very extensive hiring process where he was screened and interviewed by numerous folks. Somehow, he made it through the selection process and was able to complete the demanding academy by just gritting through it.
Apparently, nobody ever thought to ask him in the hiring or academy process if there was evil in the world and could he confront it. Had he not been assigned to the violent criminal squad and forced to confront legit evil, he'd probably still be an agent. He would have promoted quickly and then been assigned to supervise some real law enforcement squad. Then he'd be one of those highly effective bureaucrats who is absolutely worthless beyond pushing paper.
The book is available on Amazon.com.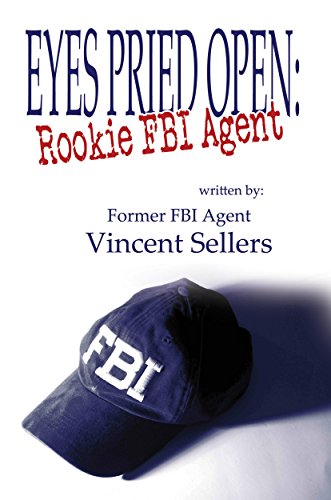 Some of the above links (from Amazon.com) are affiliate links.  If you purchase these items, I get a small percentage of the sale at no extra cost to you.   I spend a lot of time writing articles on this site.  All my information is given free of charge.  When you use my affiliate links, you support the writing you enjoy without subscription fees, annoying pop-up ads, or donation requests.  Thank you for helping support my work.