Written by: Greg Ellifritz
If you haven't been paying attention, The Biden administration banned the importation of ammunition and firearms from Russia into the United States. The ban goes into effect next month and will last at least a year. Here are the best articles I've found discussing the issue.
Read up and then come back so that we can talk about the implication of such a ban.
Familiar ammunition companies such as Wolf, Brown Bear, Tula, and Barnaul won't be back on your local gun store shelves for a very long time.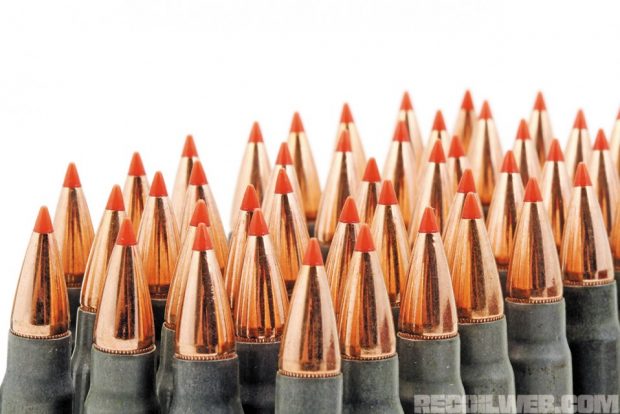 How will this affect the average American shooter/gun collector? Let's take a look at my predictions.
1) Ammo prices will be driven higher. While not many shooters like shooting steel-cased Russian ammo in their firearms, there is a demand for the cheap stuff. Industry experts note that somewhere between 20% and 30% of the ammunition sales in the USA involve ammunition imported from Russia. We know YOU don't shoot Tula ammo in your custom pistols, but the yahoo at the range who doesn't know any better is doing mag dumps with the stuff.
When the surplus of cheap Russian ammo dries up, what do you think Cletus and his buddies are going to do? That's right, they'll start buying all the brass cased "expensive" practice ammo that you like to shoot.
Availability of cheap Russian ammo acted as a pressure release valve for the prices of brass-cased ammo produced in more developed countries. When the regular Russian ammo shooters can't get their fix, they will start buying the stuff that the rest of us shoot. That means the gradual drop in ammo prices will come to a quick halt. Ammo prices will rise across the board this year and next.
2) More volatility in supply and cost of ammunition. At the height of the ammo availability crisis, what kind of ammo did you see available for sale on your local gun store shelves? My guess is that it was unknown brand imported steel case stuff. Almost all of the comes from Russia. With it going off the market in a couple weeks, we are going to see more serious ammo shortages like we saw at the height of the Covid-19 epidemic.
When the demand for domestically produced ammunition exceeded capacity to make it, the Russian stuff filled in the gaps. In a few weeks, that Russian stuff can't be imported. Look for more volatility and shortages in the ammo market for at least the next year.
3) A flight to 5.56mm from 7.62 x 39mm cartridges. Most rifle shooters in the USA fire guns chambered in .223/5.56 mm. A small percentage of Americans prefer an AK-style rifle in 7.62 x 39mm chambering instead.
One of the advantages of of that caliber is the easy availability of cheap Russian surplus ammunition. With all the steel cased 7.62mm Russian surplus ammo off the market, I see more and more people choosing the AR rifle platform over the AK platform. That will put even more demand on domestically manufactured .223 ammo.
Your favorite AR-15 ammo is likely to go up in price and supply will become less reliable.
4) The death of 5.45 x 39mm rifles. There are some calibers of ammunition (like 5.45mm and 9mm Makarov) that are almost exclusively produced in Russia. With limited demand for such cartridges, I don't see American ammo manufacturers upping production of 5.45 x 39mm ammo to compensate for the loss of Russian import ammo. The American ammo companies are running factories 24-hours a day to keep up with the demand for 9mm and .223 cartridges. They won't be re-tooling to produce some obscure Soviet caliber with limited demand.
Unless you have many thousands of rounds of ammo in your stockpile, it's time to dump that low-recoiling, cheap shooting AK-74 rifle you like so much. You won't be able to find ammo for it six months from now. There's no sign that you will ever be able to find that stuff for cheap any time in the next decade unless the import ban is rescinded.
5) A new gun control strategy. I've always worried about this possibility. Despite disagreements about the definition of a "well regulated militia" in our Constitution, most of us understand that an outright ban on personal possession of firearms isn't likely in this country given our Constitutional protections.

But what about ammo?
Courts have upheld all kinds of ammunition bans. I foresee future efforts to enact large scale gun control by restricting ammunition rather than the guns themselves. The politicians in favor of such controls will start making it more and more difficult and costly to buy ammunition. If you can't afford bullets to shoot in your rifle, it's almost the same as you not owning that particular rifle.
Look for more taxes and strategic import bans on other types of ammo coming down the pike in the future.
I predict we'll have about a month before the real effects of this import ban hit. At that point in time, we'll start seeing skyrocketing ammo prices like we saw in early 2020. I know ammo is far from cheap right now. It's going to get way worse a couple months from now. Stock up while you can. We are in for another wild ride.