Knowledge to make your life better. If you have some free time, check out some of these links this weekend.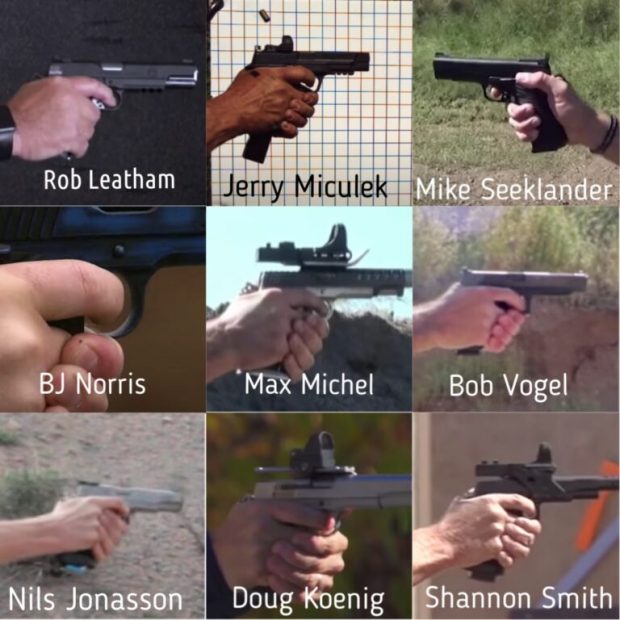 A sensible look at trigger management. I was taught to pin the trigger and then "catch the link" in most of the firearms schools I attended in the late 1990s and early 2000s. I don't think it's the most effective way of teaching rigger management today.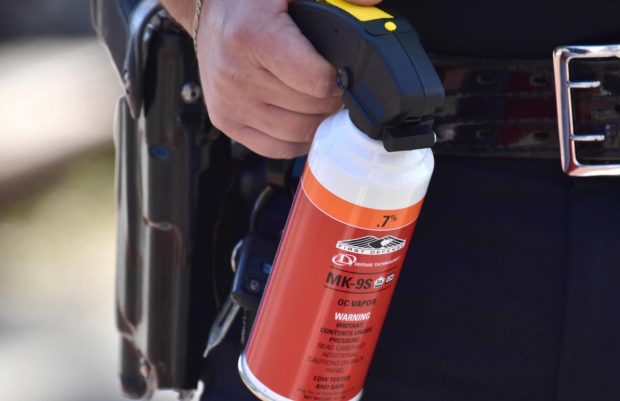 Marty Hayes discusses the legal use of deadly force against someone using pepper spray against you.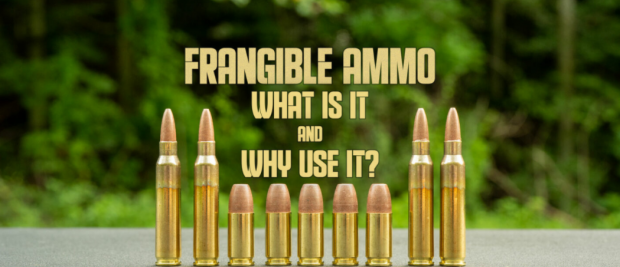 Some of you don't know about frangible ammo. Fix that by reading this article. And please get a new load if you are relying on frangible ammo for self protection purposes.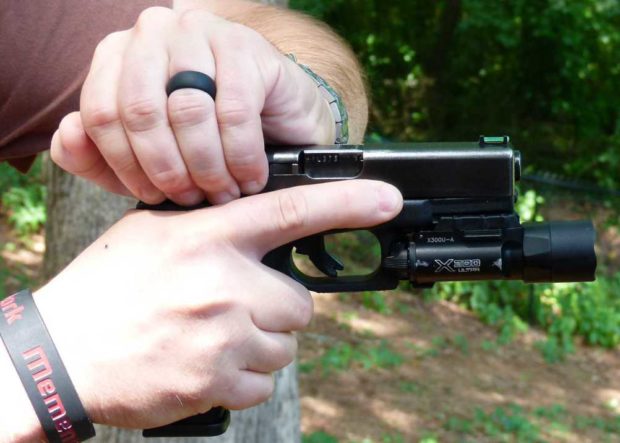 This is a comprehensive look at all the positive and negative aspects of the various methods used to chamber a round in a semi auto pistol. I used to be somewhat militant about recommending "the best" way of doing this. Now I don't care so much. I let students use the slide release, overhand grip, or slingshot the slide. All of those methods work. As long as the student gets the round chambered quickly, it really doesn't matter so much how he does it.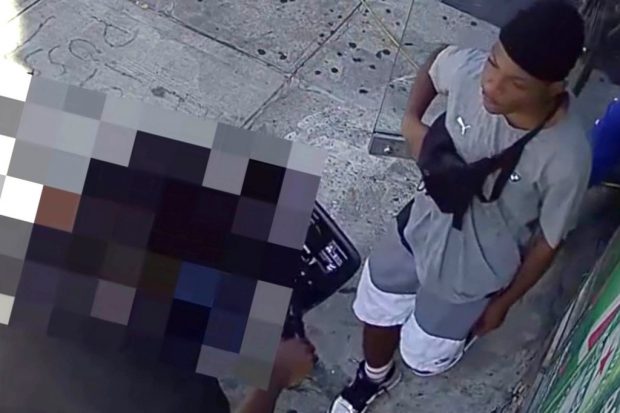 As fanny packs (now worn over the shoulder) become fashionable urban attire, criminals are starting to carry guns in them again. Keep your eyes open when you see someone carrying a fanny pack this way.
For what it's worth, the only armed criminal I ever arrested who was carrying a holster was a jewelry store robber who carried two pistols in an old school Uncle Mike's neon green gun fanny pack.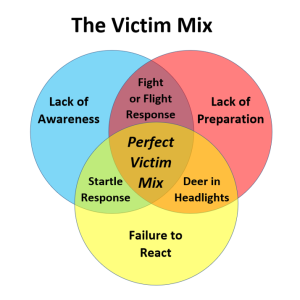 Claude's idea of the "victim mix" is a useful lens through which to examine the problem.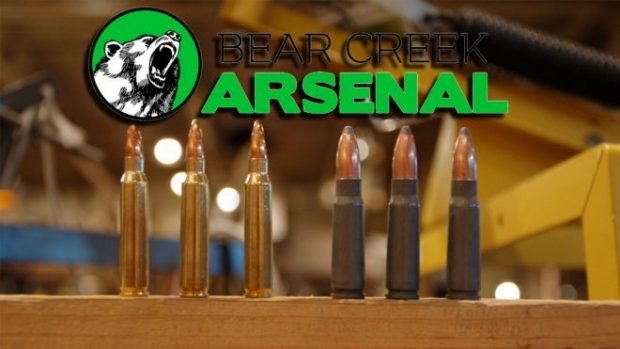 Don't be afraid of practicing with steel case ammo if that's all you can find.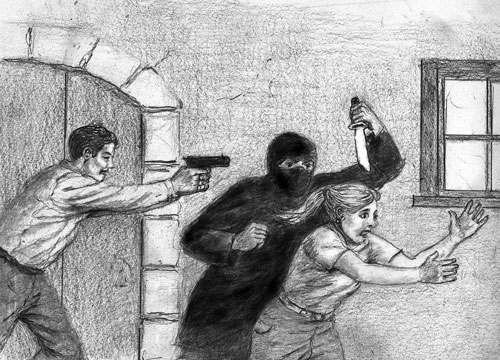 "It's not about the odds, it's about the stakes.
You, who by choice are reading a magazine dedicated to self-reliance, don't need me to tell you that.
But there are people in your lives— and people who make the laws that guide our lives in this country— who need you to tell them these proven facts."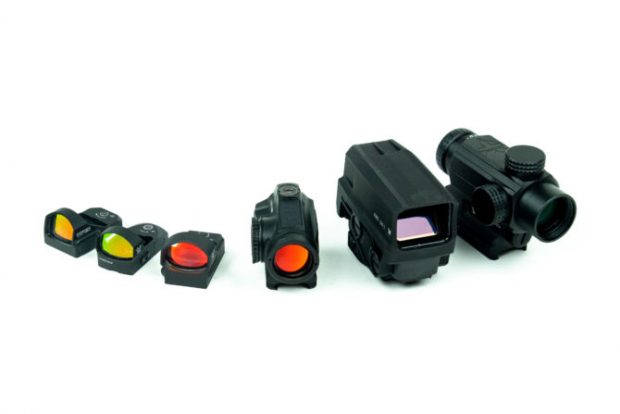 Vortex makes a wide array of red dot optics for every weapon and budget.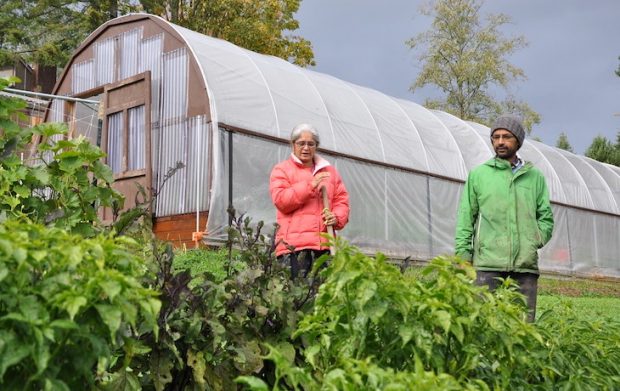 These are fascinating statistics. It shocks me that only 3.8% of households can sustain themselves self sufficiently for a period of 30 days.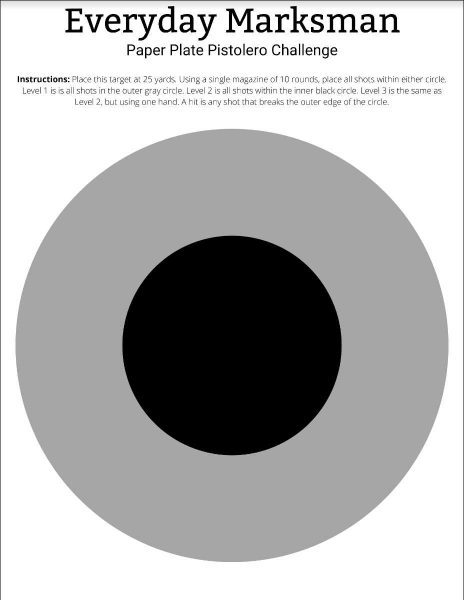 This shooting drill will be a challenging but simple test of sight alignment and trigger pull.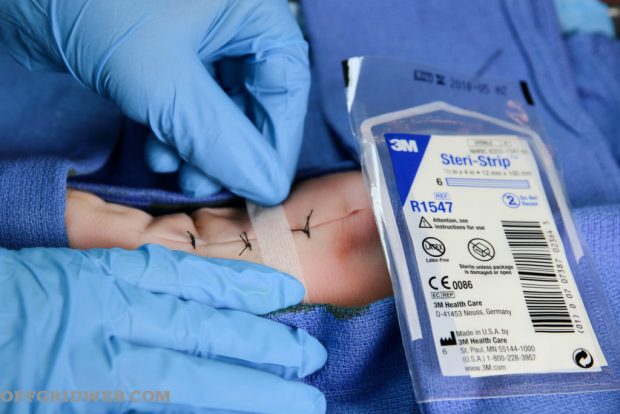 Some systems collapse medical skills.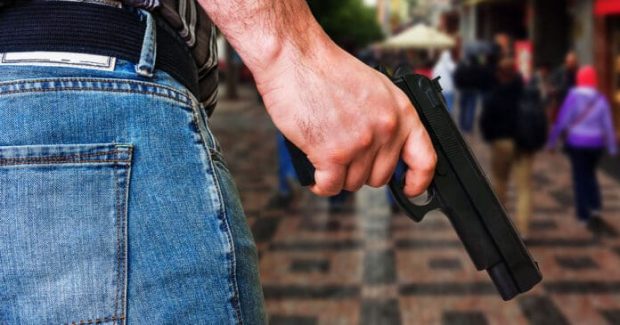 My thoughts on active killer response have changed over the last decade. Hero time is done. If my loved ones aren't in the line of fire, I'm getting out. If the killer confronts me on my exit, I'll engage. If I get a relatively risk free shot on my way out, I'll take it. Other than that, I'll let the guys in uniforms handle that problem.
Very cool 38 page PDF document covering WWI British pistol use and training. The training and standards advocated here are more advanced than what we currently use to train our modern-day cops. It's sad to think that we've actually lost ground in 100 years of "progress."
"These cover grouping, rapid and snap shooting, at a variety of ranges, and engaging targets whilst advancing on foot. Shooting is to be conducted with both right and left hand, single and double action, to tight timings. One practice involves firing at targets whilst moving down a trench. There are mounted practices for those for whom they were appropriate."
"He advocated the use of instinctive shooting at close ranges and using the sights for longer distances. Tracy's stated "War Shot" standard was the ability of a man to hit a 12" by 16" rectangle, with one pistol shot at ten yards, in one second."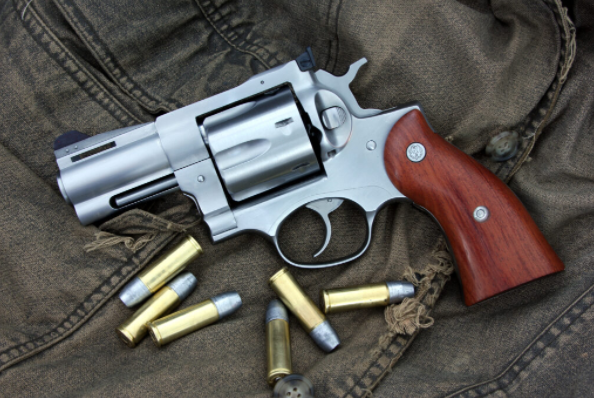 Finding good revolver gunsmiths is becoming increasingly more difficult. Here is a valuable list of top wheel gun mechanics.
An easy way to level your scope.
"We forget too often what camaraderie is until a black band has to be placed over our badges. We refuse to admit the simplest things which will make us be proud of who we are, instead of looking for the way out. It should be unacceptable for our officers to sit in roll call depressed, or wondering about their back up or effectiveness of equipment once they hit the streets. To walk the hallways of their agency during internal investigation feeling complete isolation, and for their team mates to wonder who's next. To work the streets questioning their response, and the support of their agency, if they are forced to respond. This not only diminishes the ranks of qualified individuals. It costs lives. It reduces standards, and it does a tremendous disservice to our communities."
Accuracy testing with some .22 long rifle rounds.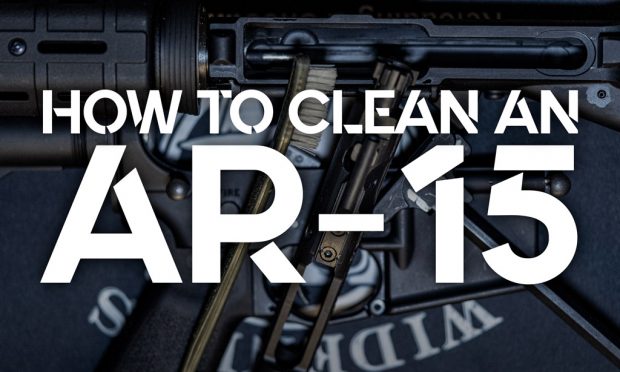 Some of you like spotlessly clean guns. If that's your thing, here's an article that will help you get your AR-15 sparkling. I don't worry so much about how clean my rifle is so long as it has adequate lubrication. I pull out the bolt carrier group and do a deep cleaning on it a couple times a year. When I do that, I usually also hit the barrel with a few bore snake passes.
The gun will run when dirty. It won't run when it's dry.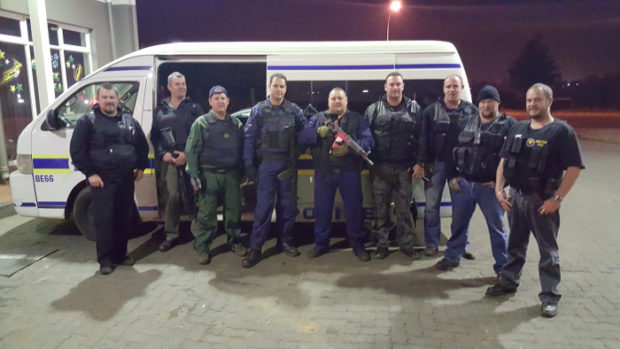 Criminals and terrorists ambushing police officers has become exponentially more common in the past few months. Cops are looking to alter their tactics to more safely approach their calls. We don't have to re-invent the wheel here. South African cops have been getting ambushed for a long time. Here are some tips from a leading South African police trainer about how they prevent police ambushes.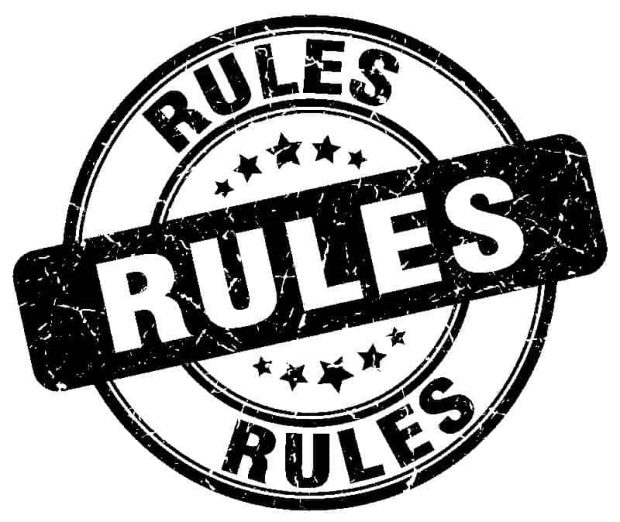 Some decent life advice.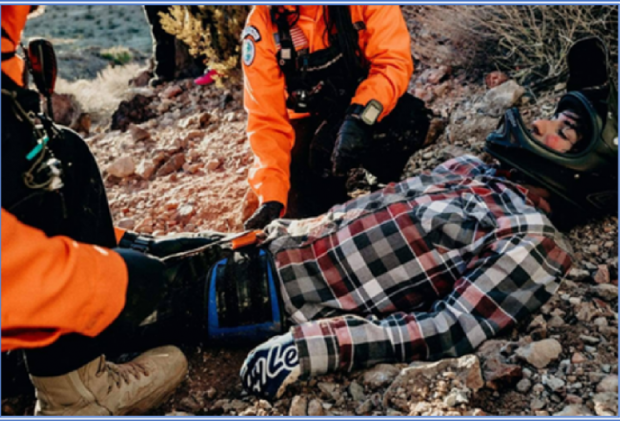 The latest research on treating pelvic injuries.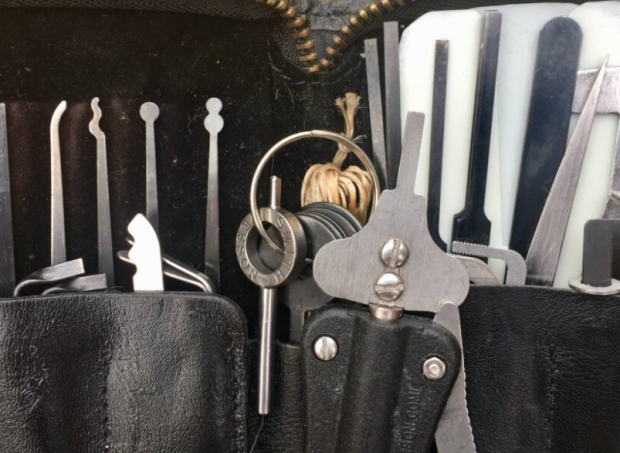 While I don't spend a lot of time practicing the skill, I have taken a few lockpicking classes and know how to do the basics. I think it's a useful skillset for a self sufficient person to acquire.
This one brings up a couple of tactical points you should be considering. The first thing that I noticed (even before the guns came out) was that both victims here were split up in such a manner that they were in each others' lanes of fire if the other partner is attacked. Have you ever thought about actions you might take to minimize that potential problem? We don't want a bad guy to get between ourselves and our partner if we can prevent it.
Second, did you see how fast the cop shot? I doubt he drew that gun from concealment. I'm almost certain it was already in his hand. Here's my question: If the neighborhood is so dangerous you need to have a gun in your hand, why are you taking an immobile position stuck in a car that also contains your kids? If dad was worried enough to have gun in hand, he should be outside the car pulling overwatch on both the kids and mom. He shouldn't be stuck in a bullet magnet drawing fire that may hit his children.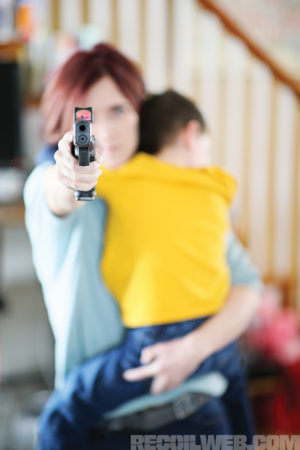 Continuing on the topic of family safety, this is an article that all of you armed parents should read. It presents some out-of-the-box thinking on the topic.
"My husband and I are fairly evenly matched when it comes to our defensive skills. But while I sometimes struggle to carry just one of our children, my husband can collect all three of them in his arms and carry them with ease. He's also the family breadwinner. He's capable of getting the rest of our family to safety and can provide for our children long term if I don't survive a violent encounter. That makes flipping traditional gender roles a smart choice for our family, and it might be for yours too."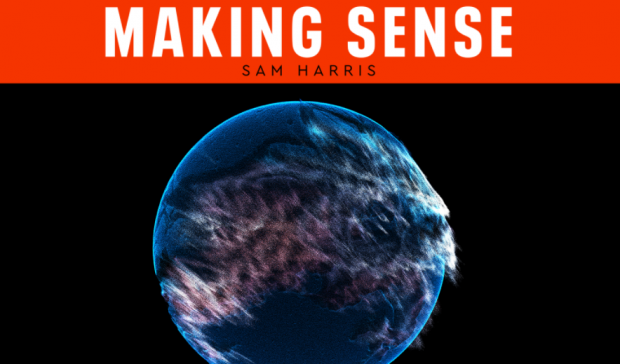 With more and more clinical studies demonstrating the utility in using psychedelics for treating a variety of psychological conditions, more and more people are curious and interested in trying them. This fascinating podcast explains in detail what these drugs are, who should and shouldn't take them, and safe practices for doing so.
If you liked the podcast, read Fadiman's book The Psychedelic Explorer's Guide: Safe, Therapeutic, and Sacred Journeys .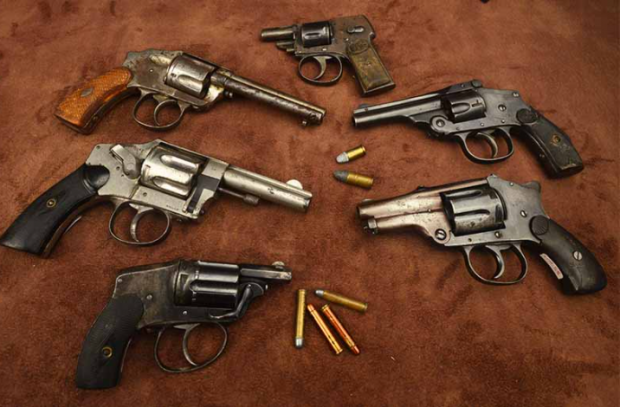 These are interesting pieces of history…essentially some of the first cartridge fired snubby revolvers. I own a few bicycle revolvers and enjoy shooting them.
For some more firearms history, read THE 'OTHER' SINGLE-ACTION SIXGUNS 1870-1890.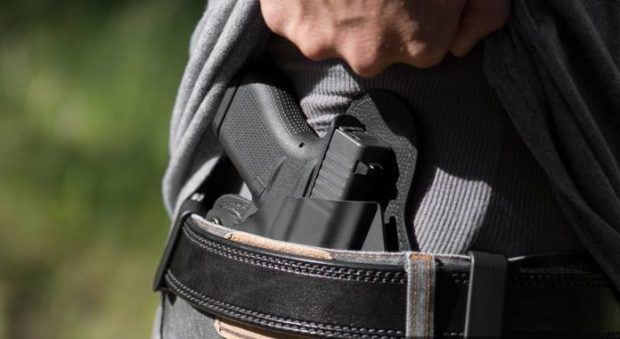 "The answer on its face seems simple, but is in fact a deeply personal and complicated process. However, it can be summed up in two words: what if. I understand that the world is a wild and unpredictable place. What if…what if today is the day that I need my gun? What if someone decides tonight, when I'm home and relaxing on my couch that they need my stuff more than I do? What if today is the day I'm walking the dog and some decides that they need to score, and they're going to stick in a knife in someone to get that score. Most of all, I'm worried about what if something happened and someone gets hurt because I wasn't able to act. My gun is a lot like a tourniquet, or CPR skills. If I don't have those things, there are situations I can encounter where I'd have the training to help, but lack the correct tools."
Some of the above links (from Amazon.com and others) are affiliate links. As an Amazon associate I earn a small percentage of the sale price from qualifying purchases.
If you would like to further support my work, head over to my Patreon page.