Written by: Greg Ellifritz
I read Chris Cerino's recent article titled A Short History Of Pistol Shooting Techniques. It was a great article and identified many problems with which the firearms training community continually struggles.
Tom Givens and I were just having this discussion last week . We both lamented the fact that very few of the practicioners of our craft are fully aware of the history and evolution of the art.
We are losing what people call "institutional memory." It's defined as: "the collective knowledge and learned experiences of a group. As turnover occurs among group members, these concepts must be transitioned."
Turnover happens when firearms trainers stop teaching or when they die. A lot of hard-won knowledge goes with them.
Why is it important to know how things were taught 50 or 100 years ago? Because there really isn't anything "new." Old ideas are constantly being re-discovered and recycled. The current trainers have no idea that previous generations of instructors have already solved the problems.
When you know the history of the art, every time some useless artifact training technique gets dredged up and presented as new, you can say: "No. So and So introduced that in 1977. It didn't work for all these reasons and we no longer teach that anymore."
Without that institutional knowledge, the art regresses occasionally as people explore fads that have already been disproven decades ago.
I've noticed that in the last 15 years, people have stopped reading the work that many of us instructors who were around in the pre-internet world universally consumed. Before the internet was widespread, firearms instructors had to read books and magazines to learn how to do things. There really weren't that many books out there. Diligent instructors read them all.
Now we don't see students reading old gun and training books. They can get instant information on any topic from their smart phones instead. The problem is that a lot of the old information isn't on the web. It's still locked in those old books and print magazine articles. It's being forgotten at an exponential rate.
This article will introduce some of the influential texts in the history of our firearms training efforts. I've organized the references by era, with an explanation about the major trends and why they were important to the development of the art. Unfortunately, a lot of these books were published by the now-defunct Paladin Press. When they were originally published, they were cheap. Now that they are out of print, some book prices have skyrocketed. You may have better luck finding them at gun shows or old gun stores rather than online. Check eBay as well.
If you can't afford the over-priced book, look online. Sometimes people have scanned the books out of copyright and have posted them online. If you can't find them that way, at least do an internet search on the author and learn a little from what other folks who have read his work have written over the years.
Here we go…
You have to start with Sykes and Fairbairn, Cassidy, McGivern, Cunningham, McBride, and Fitzgerald. These guys were the first people who formally codified the process of firearms training from the turn of the 20th century up through the 1930s. Because the weapons of the time had such completely useless sights, you'll see that the majority of the doctrine involved point shooting.
Shooting To Live– W.E. Fairbairn & EA Sykes
Get Tough– William Fairbairn
The Automatic Pistol– J.B.L. Noel
Quick or Dead– William Cassidy
Fast and Fancy Revolver Shooting– Ed McGivern
Shooting– J.H. Fitzgerald
Triggernometry– Eugene Cunningham
A Rifleman Went to War– Herbert McBride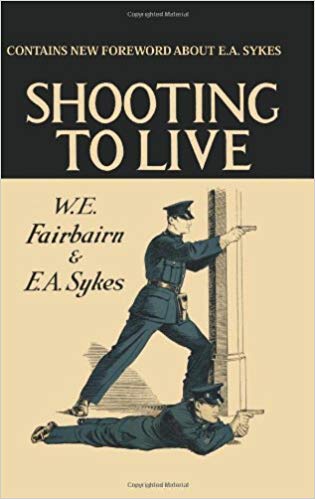 Then you have to read about how Rex Applegate modified those techniques to be taught quickly to OSS agents operating behind enemy lines during WWII. A lot of Applegate's actual lesson plans are still available. British military instructor Hector Grant-Taylor did something similar across the pond.
At Close Quarters– David Armstrong
Close-Combat Files of Rex Applegate– Rex Applegate
Kill or Get Killed– Rex Applegate
Bullseyes Don't Shoot Back– Rex Applegate
Riot control: materiel and techniques– Rex Applegate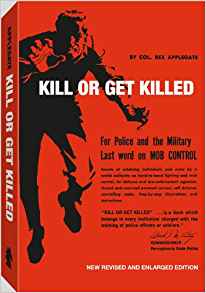 I'm Frank Hamer: The Life of a Texas Peace Officer– John Jenkins
Texas Ranger: The Epic Life of Frank Hamer, the Man Who Killed Bonnie and Clyde– John Boessenecker
Both Askins and Jordan wrote for lots of gun magazines in the 1950s through 1970s. You can still find a lot of those articles online.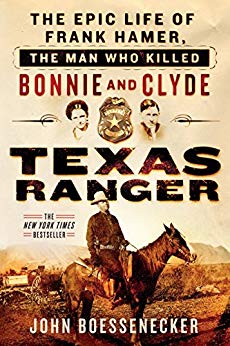 Cops in the 1950s. 1960s, and 1970s were the next to advance the art. You need to read about Cirillo and the NYPD stakeout squad along with Dallas PD's "shotgun squads." John Bianchi wrote the first manual covering concealed carry of pistols (mostly for cops) contemporaneously.
Holloway's Raiders– Capt. E.R. Walt
The Newhall Shooting– Michael Wood
Guns, Bullets and Gunfights- Jim Cirillo
Jim Cirillo's Tales of the Stakeout Squad– Paul Kirchner
Blue Steel and Gunleather– John Bianchi
One of Cirillo's co-workers was named Bill Allard. To the best of my knowledge, he never wrote a book, but he did some extensive interviews with Massad Ayoob and others about the Stakeout Squad's activities. Allard just recently passed away, but you can find most of those interviews still available on the internet. Start here.
Next, you need to learn about Jeff Cooper. Cooper was a marine officer who saw combat in WWII and did some protection work in Latin America. He founded Gunsite, the first firearms instructional school ever catering to armed citizens. Cooper did a lot to codify a unique method to actually train people to be better gunfighters.
Principals of Personal Defense– Jeff Cooper
To Ride, Shoot Straight, and Speak the Truth– Jeff Cooper
FireWorks– Jeff Cooper
Fighting Handguns- Jeff Cooper
Cooper also wrote a regular monthly article for Guns and Ammo magazine. You can find a lot of his thoughts there as well.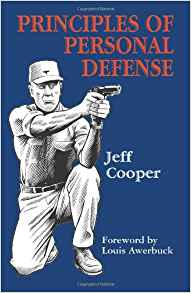 Awerbuck wrote a regular column in SWAT magazine. Clint Smith also wrote for various gun magazines and has a hilarious YouTube channel.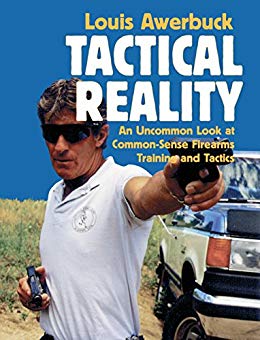 All but Ed are still actively teaching. Most have a significant internet presence. Ayoob has written a monthly column for American Handgunner for decades and still writes articles for various law enforcement print magazines. Spaulding has also written thousands of magazine articles. Ed Lovette wrote a column on the last page of Combat Handguns magazine for years. Givens wrote a lot of articles for SWAT magazine as well.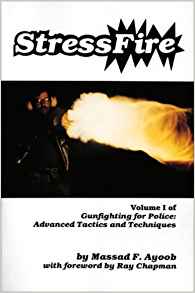 Around the same time frame as the above-listed trainers were beginning their careers, the competition shooting world developed on an alternate path. The gunfighters of this era began to see the advantages of studying under extremely high level competition shooters. You need to read Brian Enos and Bill Rogers. You will also get a good return on your investment if you study the books written by other early pistol shooting competitors of the 1970s and 1980s.
Be Fast, Be Accurate, Be The Best– Bill Rogers
Practical Shooting– Brian Enos
Shooting from Within– J. Michael Plaxco
You Can't Miss– John Shaw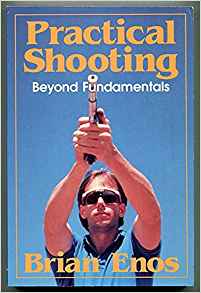 Finally, you should be reading what some of the latest competitors, gunfighting cops, trainers, and war fighters have to say. Look to Seeklander, Ben Stoeger, Kyle Lamb, Ron Avery, and Scott Reitz.
The Art of Modern Gunfighting– Scott Reitz
Champion Shooting– Ben Stoeger
Breakthrough Marksmanship– Ben Stoeger
Skills and Drills– Ben Stoeger
Green Eyes and Black Rifles– Kyle Lamb
Stay in the Fight– Kyle Lamb
Leadership and Training for the Fight– Paul Howe
The Tactical Trainer (Training for the Fight)– Paul Howe
Your Defensive Handgun Training Program– Michael Seeklander
The Art of Instruction: Your Complete Guide to Instructional Excellence– Mike Seeklander
Competition Handgun Training Drills- Mike Seeklander
Practical Shooting– Ron Avery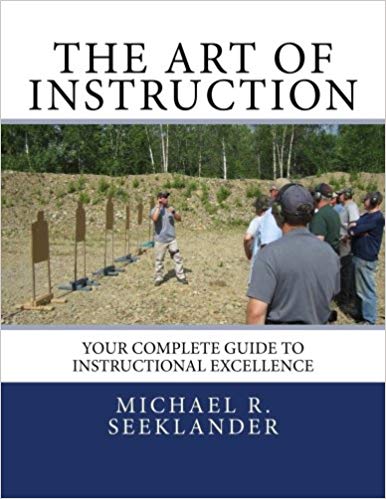 This list is far from complete, but it should get most of you on the right path and positively influence your teaching.
If you are really interested in the topic, I would additionally advise taking a look at Karl Rehn's material on the Historical Handgun. His presentations, classes, and writings about the evolution of firearms training in the 20th century are fascinating.
I ran a quick total cost of all the books I recommend here. Even using the cheapest price (kindle or used books) this list will cost over $1600 to obtain. Some of the books are really good, but not the $200 worth of good that they are selling for.
I have all of the listed books in my personal library. If I know you (and know I'll get my book back), I'll happily loan some of my books to you for your personal edification. If you can't find one of these and really want to read it, send me an email and we might be able to make you a patron of the Gorillafritz lending library.
Finally, if you are a successful content creator or trainer in the business, write some books! Blog posts eventually disappear. DVDs and streaming video services may be ephemeral. Printed material lasts longer than anything we've found so far. Turn all those blog and forum posts into a book if you really want to remain relevant 100 years from now.
Some of the above links (from Amazon.com) are affiliate links. As an Amazon associate I earn a small percentage of the sale price from qualifying purchases. It does not cost you any money.
Thank you for purchasing through my affiliate links. If you would like to further support my work, head over to my Patreon page.