I taught a shotgun class last week at the always amazing Blackwing Shooting Center.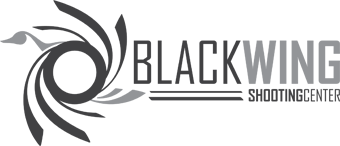 I had 15 students. Class was limited to bird shot due to range limitations. Students fired about 150 rounds of birdshot in the class. Key observations as per my best recollection:
– Three Holosun and one Crimson Trace optics. No problems with any of them. All the rest of the students used some type of open sights. As usual, bead sighted shotguns tended to shoot high at defensive distances. Ghost rings and rifle sights shot closer to point of aim. One front sight on a Remington 870 20 gauge fell off. None of the optics fell off or failed.
– One Mossberg 930 and one 940 Pro in class. In my previous classes, neither of those models have ever made it through without breaking or having regular feed issues. Both of these guns performed admirably with zero malfunctions. Not quite ready to recommend the gun, but the newer ones seem to be more reliable than the older ones.
-The assortment of Mossberg and Remington pumps generally did well, but some were prone to operator error via short stroking the pump
-I had one student with a new Remington (post bankruptcy reorganization) 870 Express. I was not impressed. It had an extraction issue and twice I had to use a cleaning rod to get the stuck empty shell out of the chamber. It also had a problem with "self pumping." After a round was fired the action would partially unlock before the student even tried to pump it. That gun is going back to the factory.
Some other shotgun instructors have noted that the new Remington guns often come with a rough chamber that causes feeding issue. That may have been part of the problem.
-Two Benelli M-4s. Those usually perform flawlessly. One of these didn't. The bolt failed to lock back when empty numerous times. Occasionally a round wouldn't feed from the magazine into the chamber. Extra lube helped a bit. More potent shells helped a bit. Kind of a mystery bag of problems. Sometimes it worked fine, Sometimes it didn't. I thought it might have been possessed by a demon.
Alas, it was not demonic possession. The student isolated the problem to a particular brand of birdshot he was using in class. The problems did not persist when he changed ammo.
– This was the first shotgun class I've taught with no one running the Beretta 1301. I used my personal 1301 for demos in class. It ran perfectly. But after the class was done, I noticed the factory rear sight was loose. Shotguns are rough on gun parts. If you are shooting a bunch, make sure all visible screws, rail accessories, and magazine extension caps stay tightened. They will often loosen in higher round count classes.
One aftermarket Benelli M-4 stock loosened up during the class. The student did not locktite the screws during assembly. Locktite and witness marks are your friend when dealing with shotgun issues.
I think the 1301 is the best semi auto shotgun on that market right now.
-One Turkish made Winchester SXP pump. It ran great, but demanded more vigorous pumping to avoid short stroking. Despite not having many aftermarket parts available, these seem to be solid defensive performers at a relatively inexpensive price.
-One Turkish magazine-fed bullpup 12 gauge. I didn't think it would survive the class. It did better than expected. A handful of malfunctions. The student didn't like shooting it left handed. The smaller capacity magazines worked significantly better than the 10-round AK-12 mag that broke early on in the class.
I don't recommend those guns, but this particular one ran better than most I've seen.
-One pump gun (I can't remember if Mossberg or Remington) that occasionally wouldn't feed the last round from the tube into the chamber. Probably a weak mag spring. If you keep your shotguns fully loaded, replace those springs every couple years for optimal reliability.
– A student with an 870 shot the fastest time for one shot from the ready position hit. He also shot the fastest time on the three hits from ready drill. Pumps will work just fine if you know what you are doing.
– Shotgun malfunctions require a bit more diagnostic skills than pistol malfunctions. Learn how to fix them. We even covered the topic of "mortaring" the pump gun to get a stuck shell out of the chamber.
– Have you ever fired your shotgun one handed? You should do so. You might be injured (like Ed Morales in the 1986 Miami gunfight) and have to fire the weapon with only one hand. Weight matters for this exercise. You don't want an excessively heavy gun. Pumps are much slower than semi-autos at this task.
– I had a couple of students with multiple sidesaddles and butt cuffs to carry more ammo on the gun. I think that is misguided (see weight issue above). It's exceptionally rare to need a reload in a civilian shotgun fight. Almost all the shotgun gunfights I've seen have been resolved with the shells in the guns.
Consider getting some defensive shotgun training. The pump shotgun is a very effective weapon and is likely to be one of the last guns targeted for future ban efforts,