In the last decade, the relationship between the police and the society they serve has been quite contentious. Have you ever thought about how exactly you want your police to act? What mission priorities would you charge them with handling? It's an interesting thought exercise.
If you care about this issue at all, I'd urge you to listen to this insightful podcast with my friends Darryl Bolke and BrYan Eastridge, both experienced police officers.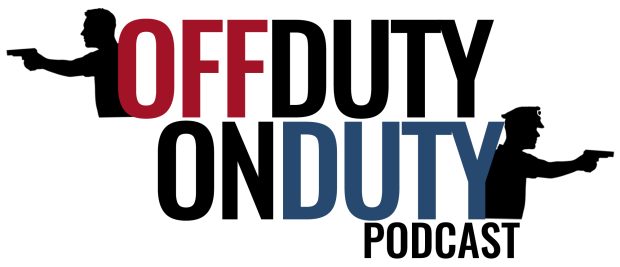 In the episode Darryl brings up some very salient points. How do you evaluate if a police officer or police department is doing well? Most police managers use statistics like numbers of traffic tickets, arrests, or reports generated to evaluate officers. That's a horrible metric. It encourages officers to cite more drivers (something most residents despise), tie themselves up on bogus report calls, and potentially generate meaningless arrests that don't solve the community's problems.
Darryl suggests instead that an officer should be evaluated on his response time to priority calls. That's a metric very few departments even track.
When I worked as a cop, I saw 911 response as my most important focus. That meant I avoided bogus report writing and stopping people for driving with cracked windshields. If I was tied up on a report or traffic ticket, my 911 response time was slower. Our residents suffered.
But officers aren't judged on their response to priority calls. They are evaluated on numbers of tickets, reports, and arrests they generate. All of that "activity" virtually guarantees that an officer will be busy doing something inconsequential when his residents need him the most. It's baffling to me that police supervisors don't understand that concept.
Darryl also brings up the issue of officers working large narcotics task forces. These are money makers for police departments but those officers are seldom making drug arrests in the city where they work. Darryl is right when he says most of a city's residents don't care if a task force officer stops a semi-trailer full of dope four counties away. That isn't doing much to directly solve the community's problems.
Throughout my own police career, our department always had a detective assigned to a Federal narcotics task force. I was friends with most of the task force detectives and liked them as officers, but I always questioned if they would be better placed doing patrol or detective work concentrating in the town that paid them. You see, most drug task force officers are from wealthy suburbs that have the manpower to "donate" an officer to a Federal task force in order to get a share of the task force drug seizure money and assets.
The wealthy suburbs that provide the officers generally don't have significant drug problems. The task force officers spend time working where the drugs are, rather than where they are employed. One of our task force officers worked international dark web drug sales and spent more time working in England on that investigation than he did solving problems in the town where we worked.
I'd bet most of our residents wouldn't really like that one of our officer was spending so much time working federal drug cases and not protecting the city that paid his salary. But the residents don't know this stuff. And the administrators keep filling those task force positions because those officers take money from the drug dealers to supplement city coffers.
That money is an irresistible lure for power hungry police chiefs. In my own department, the chief got rid of my training position and stopped the whole department's training so that he could use the manpower to add another detective to the federal drug task force. I wonder if our residents would approve of the cancelling of all in-service training for the department in order to make some high dollar drug seizures in other states? The residents never found out that the big drug busts that the department publicized came at the cost of eliminating all the training for the folks who answered the residents' 911 calls.
You wonder why you see officers making stupid use of force decisions on a constant basis? It's because their training money went to fund federal drug task force officers instead of making the first responders better at what they do.
About 10 years before I retired, my city sent out a survey to residents asking them what police priorities should be. The results were stunningly similar to what Darryl suggests. Our residents wanted:
1. Rapid response to 911 calls
2. Regular neighborhood police patrols to deter criminals
3. Speed enforcement in residential areas
I read about the survey in the local newspaper. I never once heard any police supervisor mention it. No changes were made to prioritize residents' demands. The cops knew they would be evaluated almost entirely based on ticket and arrest numbers. Neighborhood patrol doesn't yield many arrests.
Most speeders are found on higher volume thoroughfares rather than on residential streets. It's rare to find someone speeding more than 10 mph over the limit in a residential area. On the highways, you can write five or six tickets an hour to people driving 20 mph over. Where do you think the officers looking for tickets hang out? It's not in the neighborhoods where residents want them.
I could rant on this topic for days. I'll stop now and encourage you to listen to the linked podcast. If you do, you'll find out the major reasons why police work is such a mess right now. I hope currently serving officers will listen and change how they do police work. But considering they are incentivized to do the exact opposite, I'm not betting that such a positive change can be made.