Written by: Greg Ellifritz
Of late, I've managed to find myself mentioned in several media outlets.  In a shameless act of self promotion, I'll share them here in the hopes that you will find some of the content useful.
Dr. Z shared this short interview that he filmed with me after my teaching block at the recent Rangemaster Tactical Conference.  In it, I talk about knife carry positions, integrating empty hand skills with firearms tactics, and the advantage appendix carry has over traditional crossdraw.  Check out the rest of the videos on David's channel.  He interviews several other instructors from the conference as well.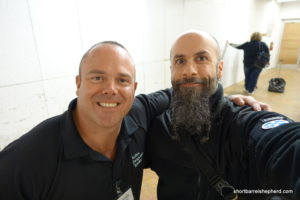 Speaking of Rangemaster, Short Barrel Shepherd shares his experience in my class (and others) in this excellent after action review.
One more Rangemaster link.  In this article, Melody Lauer reviews the conference and shares some thoughts about my "Empty Hand Skills for Gunfighters" class.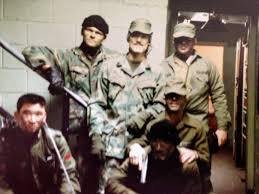 Legendary Jedi Marcus Wynne describes the cool guy gun gear that he likes and the trainers he's learned from. I'm honored to be part of his list of influential new generation trainers along with Craig Douglas, Shane Gosa and Jeff Bloovman.  Marcus is an excellent author.  If you like action/adventure fiction check out some of his work.  He's one of the few writers who gets the guns and tactics right.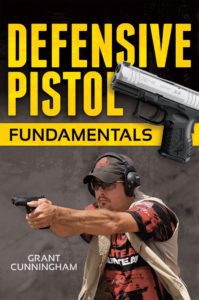 Master gunsmith Grant Cunningham recently published a new book geared towards teaching pistol fundamentals to beginning shooters.  He graciously published my handgun stopping power study in the book.  Although  intended for beginners, I found the book to be quite informative.  Take a look at it if you want to learn more about using your semi-automatic pistols effectively.
The Reluctant Partisan Volume II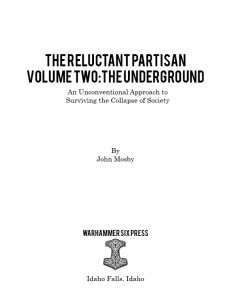 I was honored to write a short chapter on choosing and using revolvers for urban survival in a collapse scenario.  John Mosby sent me a pre-release copy of the book and it is outstanding….every bit as good as his first  book.   Pre-order your copy HERE.
Defensive Solutions Knife Class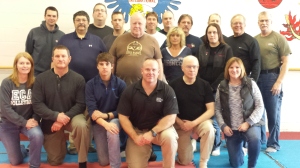 Last weekend I taught a knife class in South Bend, Indiana for Defensive Solutions.  The 19 students all had a great time and the owner left the following review on the company Facebook page:
"Just finished a GREAT one day Defensive Knife class taught by Greg Ellifritz from Active Response Training. Greg's class was very informative, easy to follow, and well presented. It's a great class for any skill level and added another dimension to our self-defense training. Wish you had been with us, we plan on hosting Greg early next year for another knife class."
If you are interested in hosting a class like this one, please  CONTACT me and we'll set something up!