Written by: Greg Ellifritz
Have you ever considered that you may be practicing too much situational awareness?
I was out on a date a few weeks ago. We were eating at a local restaurant. She knew that I am a retired cop. During dinner she said:
"I'm really kind of surprised. You aren't constantly looking around, scanning the room, or watching the door every time someone goes in or out. I've dated some other cops and firefighters over the years and they couldn't pay attention to our conversations because they were constantly scanning for danger whenever we were out in public. It's nice that you are present with me and not constantly distracted.
Why are you different than the other cops I know?"
I honestly didn't have a good answer for her. At one point in my life, I would have been one of those compulsive scanners she was describing. What changed? I had to think about it a bit. Before I talk about what changed in my personality, let's discuss some of the lesser considered aspects of situational awareness.
Can situational awareness be a bad thing?
Being overly aware can certainly cause some potential problems.
If you saw a person who looked "jumpy" and seemed constantly distracted by trying to observe everyone in a public place, what would you think about that person? Is that a person that you would trust? How do you think he would perform in a crisis?
My guess is that you would judge that person somewhat negatively. David Deida, one of my favorite authors, writes a lot about how the quality of being in touch with the present moment is a masculine virtue that inspires trust and relaxation. This is true in both a romantic scenario and a business context. Presence creates trust.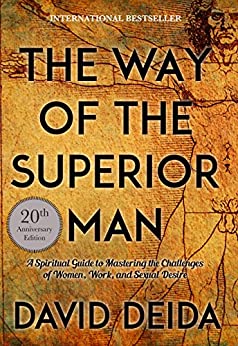 As my dinner date noted, she felt uncomfortable and annoyed when her previous dates had been distracted by surrounding events. If you were in a dating situation, would you like to be judged negatively by your companion for lacking presence? If that was a constant issue, how would that affect your future social life?
I might argue that finding a good life-partner is far more important than spotting a thief, drug addict, or crazy person at the very first available opportunity. How many people do you know that have been hurt or killed in restaurant attacks? Contrast that with how many people you know who are terminally lonely or partnered with someone who makes them miserable. Having valued personal relationships may take precedence over situational awareness in the long term.
And it doesn't have to be just a romantic scenario. How do you think someone who lacks presence appears in a business situation? Their appearance generates distrust. I was recently down in Texas looking for a new place to live. I had a meeting with a guy to tour an apartment. The dude was constantly distracted by texts, calls, and alerts on his phone. He couldn't focus on our conversation for longer than a minute without fiddling with his phone. He couldn't do his job (selling me a place to live) because he wasn't present enough to have the necessary conversation to make me want to buy.
Again, think back on how many of your friends have been shot in an active killer attack. Then contrast that with how many friends you might have who wish they were making a little more money or having better success in their career. The chance of getting involved in a shootout in a restaurant is really small. The chance of doing poorly in business and not living your best life is much more common.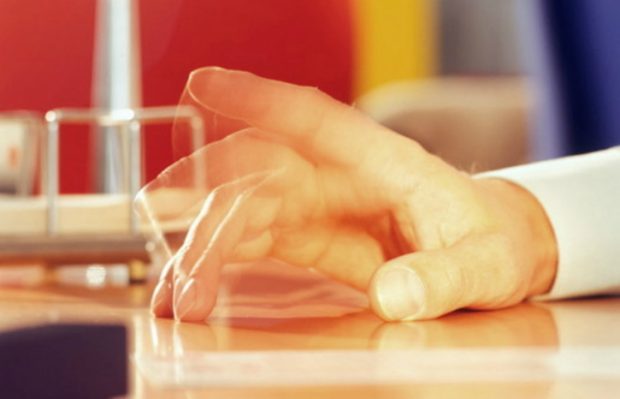 Presence matters. If you aren't focused on the present moment because you are constantly looking for an attack that will likely never occur, you miss out on a lot of good things in life.
Paradoxically, having darting eyes and a distracted look might actually make you more subject to victimization. It makes you appear nervous and less confident. Both conditions are "go" signals for the average criminal. You think you are being "aware." The criminal may perceive your actions in an entirely different way.
If your situational awareness practices make you look scared, nervous, or distracted you may not actually be creating a net benefit in your life despite all of your efforts.
Back to my date's question. Why was I able to give her near 100% attention all evening when a lot of other people in my profession slip out of being present in the moment to regularly scan for danger? I had to think about the question. Here's what I came up with…
Location
While any location could theoretically be a crime scene, if we look at police reports we can see that some locations are demonstrably more dangerous than others. We were at an upscale restaurant in a very wealthy suburb with almost zero crime. The chance of things popping off during our dinner approached zero. In that scenario, a relaxation of your constant danger scanning has minimal negative consequences.
How often do you scan for danger when you are relaxing in your locked house while watching Netflix? You probably aren't scanning at all because you are unlikely to be victimized in that particular scenario. There are public locations that are probably less dangerous than the homes where most of you live.
You can bet that I would be far more alert if I was visiting a ghetto check cashing establishment at midnight. In many ways, your environment dictates the amount of attention you place on "survival." Paying less attention to my surroundings in a ritzy restaurant is the mental equivalent of carrying your .38 snub when you walk your dog through your safe suburban neighborhood on Sunday morning. The threat level is close to zero so you leave your high cap 9mm at home because the chance of your being a crime victim is virtually non-existent.
Our chances of getting shot or robbed in that restaurant were infinitesimally low. In those environments, I'm OK with dialing down the threat detection countermeasures.
Positioning
In public locations, you can buy yourself extra time by choosing your seating position tactically. I want a place with my back to the wall so that I don't have to constantly be "checking my six." Ideally, I want to be near an exit and in a spot without a lot of foot traffic from either waiters or other dining guests.

I want to be able to see the front door and the bar because that's where problems start in most restaurants. I have some hearing loss from too much shooting, so I tend to pick dining locations that aren't overly loud. Breaking glass, screaming victims, and gunshots are much easier to hear in a relatively quiet environment as opposed to the midway at the state fair.

If I pick a quiet restaurant and put my back to a wall with full view of the "problem" areas, I can relax a little bit. If something happens, I'm much more likely to notice it sooner even without constant danger scans.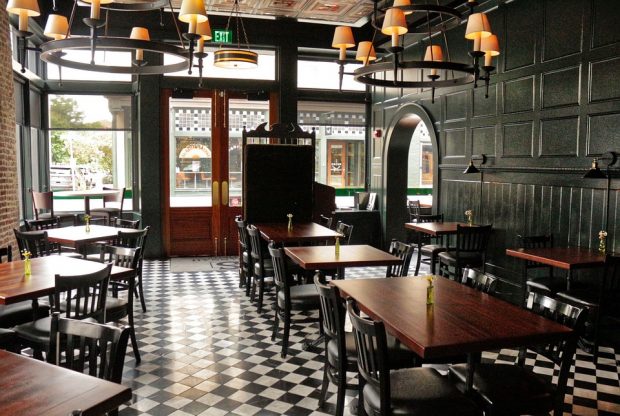 Pre-Planning
This is a big deal. Two things that help us prevail in any altercation are noticing what's happening sooner and pre-planning a set action in response to that event. I may not catch the incident at the earliest possible moment if I'm paying more attention to my date than my surroundings. But I can make up some lost time by instantly implementing my danger plan rather than dithering about while trying to make a decision.
Since I'm no longer a cop, I'm only responsible for myself and my loved ones. I am not going to intervene in any situation unless my life or the lives of my friends/family are threatened. When I sit down at a restaurant, I identify the two closest exits. If anything violent happens, me and my companions are heading out through one of them. If someone interferes with our escape, I'll act. Otherwise I'm out and will let the uniformed cops handle the problem.
Without constant scans, I may not pick up on the threat at the earliest opportunity, but I can make up for lost time by instantly acting on my escape plan.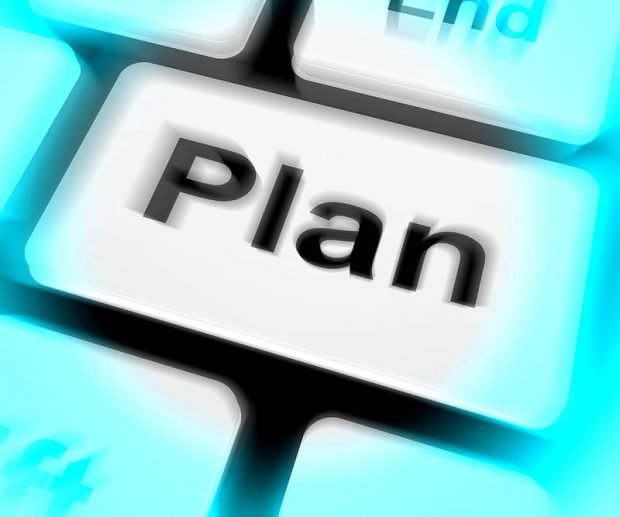 Threat Recognition
I've been in the violence game for all of my adult life. I have a lot of experience noting the precursors of violent actions after almost 5000 hours of formal counter-violence training, decades of martial arts practice, and a 25-year police career. I can pick up indicia of imminent criminal violence faster than most.
Having a true understanding of pre-assault indicators allows me to make survival decisions much faster. It's another way of making up for lost time. If I'm really good at reading people and predicting their future violent actions, it's less important that I notice the criminal at the very earliest opportunity.
Confidence in my abilities
This may be the biggest difference between young paranoid Greg and the person I've now become. In my younger days, I wasn't as confident in my judgement or abilities. I had to catch what was going on as soon as possible so that I could prevail with a limited skill set. After a few decades of serious training, I think a little differently now.
While there are certainly lots of people who can shoot and fight better than I can, the people who train to be that good aren't likely the opponents I'll meet in a 7-11 holdup. I know I can defeat the vast majority of any criminals who might attack me. I've practiced overcoming an initiative deficit. I have the skills to prevail under bad conditions.
I'm confident in my chances of winning just about every street confrontation I can imagine. That level of confidence allows folks to relax a bit and live in the moment. If bad things happen, we know we can handle them.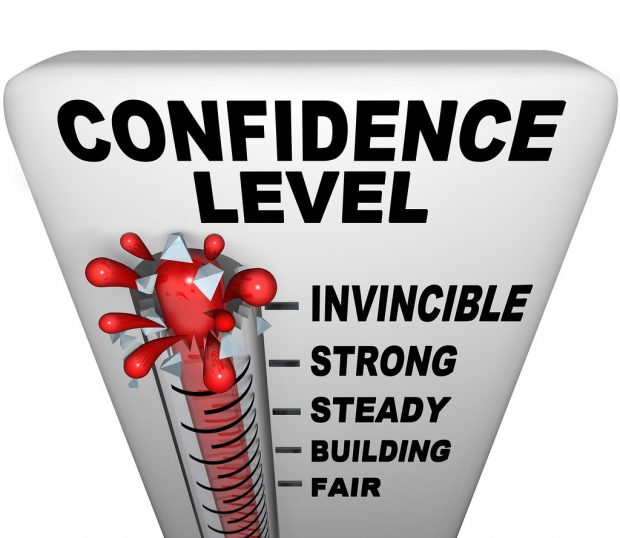 Bottom Line
How we act in public locations must be a well calculated balance between constant awareness and utter cluelessness. I'm not telling you to avoid paying attention to your surroundings. Instead, I'm gently suggesting that an aware person can modulate the amount of attention he places on his environment depending on the relative level of risk he faces.
There is a sweet spot between cluelessness and paranoia. I think too many people in this industry lean more towards the "paranoid" side of the continuum. That's cool if that is who you want to be. I would just encourage everyone to weigh both the benefits and detriments of constant awareness.
Please remember that being able to save your life in an optimal manner may not be so important if you can't enjoy the life you are currently living. Being a 100% aware tactician who can't maintain a romantic relationship while working at a menial unfulfilling job isn't my idea of a great life.

Presence matters. Some of you need a bit of a perspective reset.