Knowledge to make your life better. If you have some free time, check out some of these links this weekend.
Michael bane shares some valuable survival information. On the same topic, you should also read WARNING: Armed Conflict in America Is a Turning Point. Are You Prepared?

"So when we say "the myth of tactical shooting" what we really mean is this: shooting is shooting. We prepare to solve shooting problems by training for those, and we prepare for the different environments we may encounter by vaccinating ourselves against stress by inducing stressful scenarios. But how to shoot a gun doesn't change."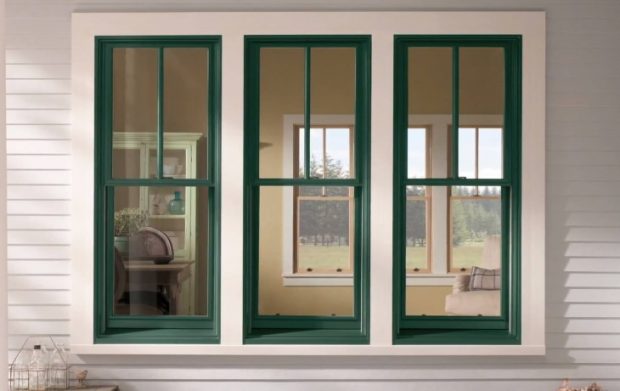 Specialized lock recommendations for different window styles.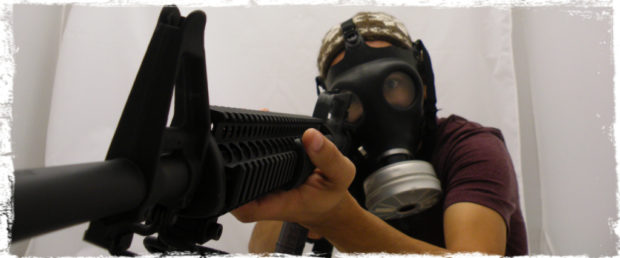 Given our current difficulties, this article may prove quite useful.
Have you ever tried to shoot a long gun while wearing a gas mask? It isn't easy. As the author states, having a red dot sight with a large window is a tremendous aid in getting on target. If you don't have one of those, the author's suggestion of canting the rifle may work, but he is using a mask with a center mounted filter. Many of the newer models have filters that are on one side or the other. If you have one of those masks, make sure your filter is set up on the opposite side from your shooting shoulder. That might allow a more normal shooting position. If you still can't get behind your sights, move the rifle to the center of your chest and sight along the top of the barrel. It will work for short distance shooting (inside 30 feet or so). The other option is to transition to your handgun when you have to don the mask.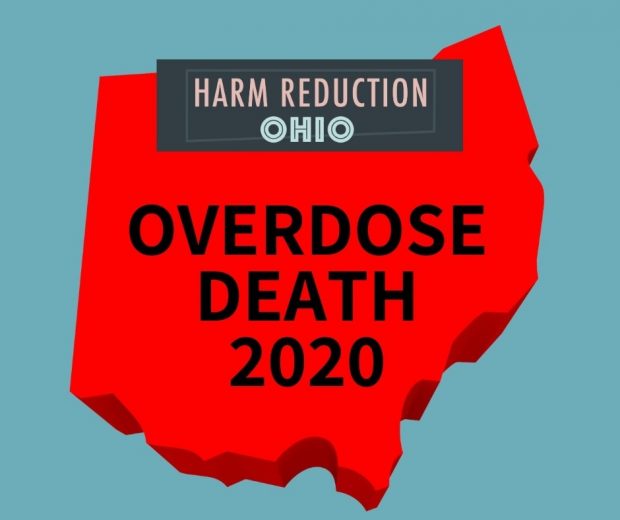 Very high quality Ohio-specific data about overdose deaths.
"Overdose death is growing not as a result of increased drug use, much less increased opioid use. The problem is an impure, unpredictable, unknowable drug supply in which a synthetic opioid, originally intended as a compact, cost-effective replacement for prescription opioids and heroin, has become an all-purpose adulterant for all prohibited drugs.
The real lesson is that drug prohibition pushes this large consumer market for drugs toward smaller, easy-to-hide, potent alternatives. Chinese labs didn't create fentanyl in Ohio. The drug war did. This may not have been the intent of drug war, but it is an unavoidable, unpreventable, inevitable consequence of it. Fentanyl is the marketplace's rationale response to drug prohibition. This is how contraband markets work — always. It is the opposite of how legal and regulated markets work.
What causing overdose death in Ohio? Let's be honest: drug prohibition is the cause. Prohibition kills. Always has, always will, is doing so right now."
You should also read their followup piece Cocaine overdose? Administer naloxone.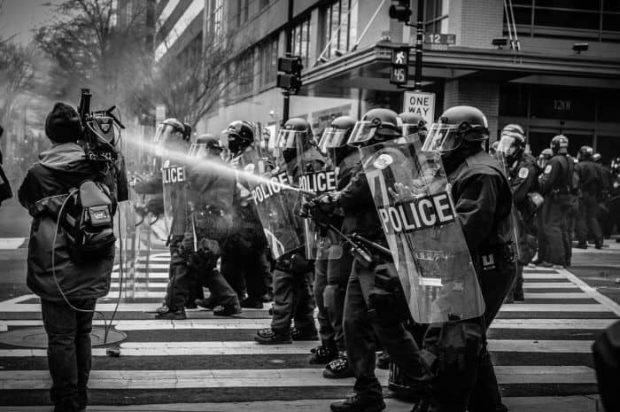 Sound advice for dealing with mob actions while driving.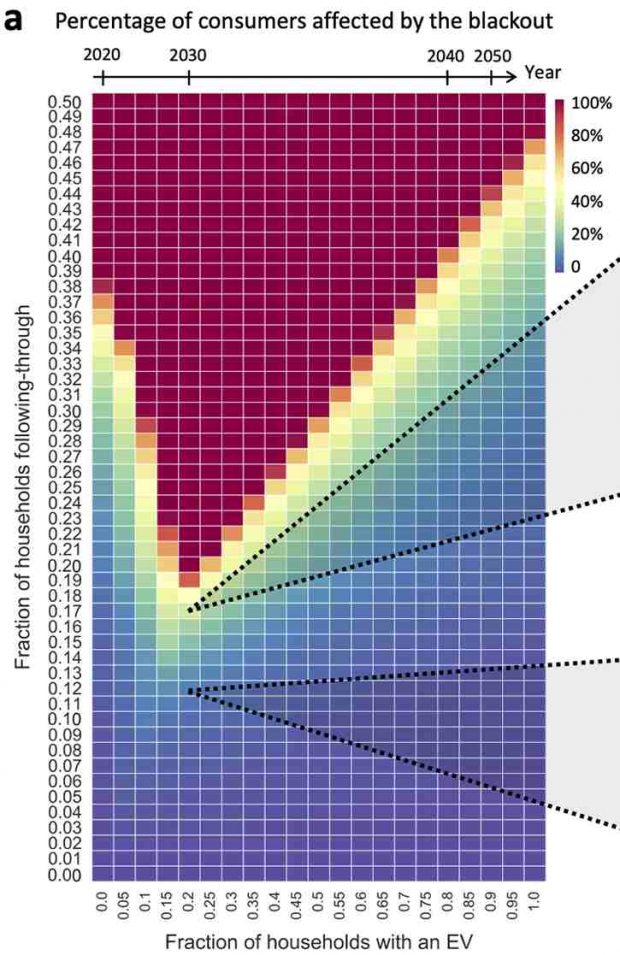 Some very devious thinking here.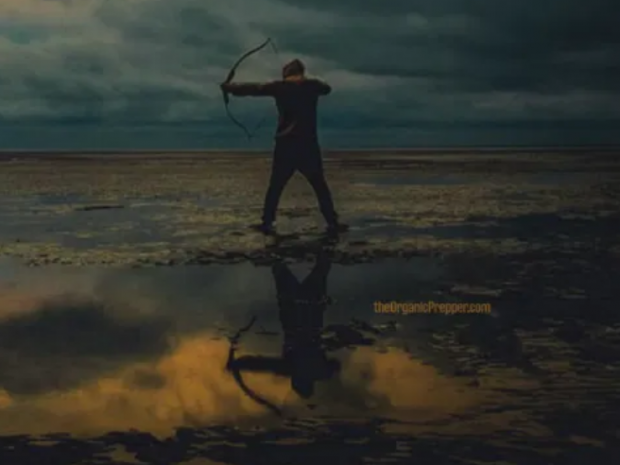 I predict that as we see our police departments decimated by budget cuts and our officers paralyzed by politicians, the need for having quiet weapons might prove very useful in our uncertain future. I know many of you reading this think about firearms supressors. I have a couple cans myself. But I also have a crossbow, a powerful air rifle, and some hunting slingshots with ball bearing ammo. Silence is golden.
Also read the followup article describing air gun options The Case for Air Rifles and Pistols.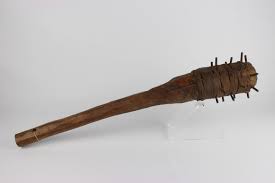 Clubs are pretty quiet too. Here are some free resources to help you use impact weapons more effectively.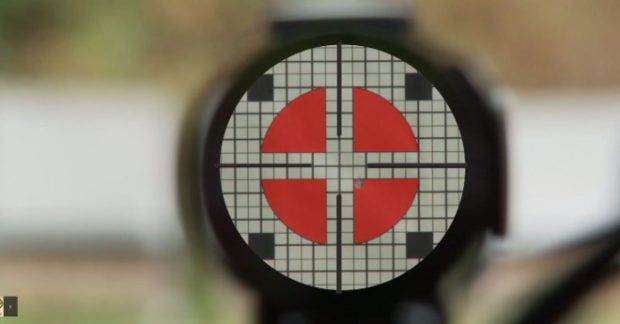 All of you buying new rifles have zeroed them, correct?
Here is a handy technique to remember for quick zeroing. It's especially useful if you have to quickly zero a whole bunch of rifles. Speaking of zeroing rifles, check out Visualizing Zeros at Recoil Magazine. It quickly shows the difference in point of aim/point of impact at various distances with different barrel lengths and different zeroes. This article perfectly illustrates why I like the 50 meter zero for most AR-15 rifles. No funky holdovers are needed between zero and 300 meters when aiming at a center mass target.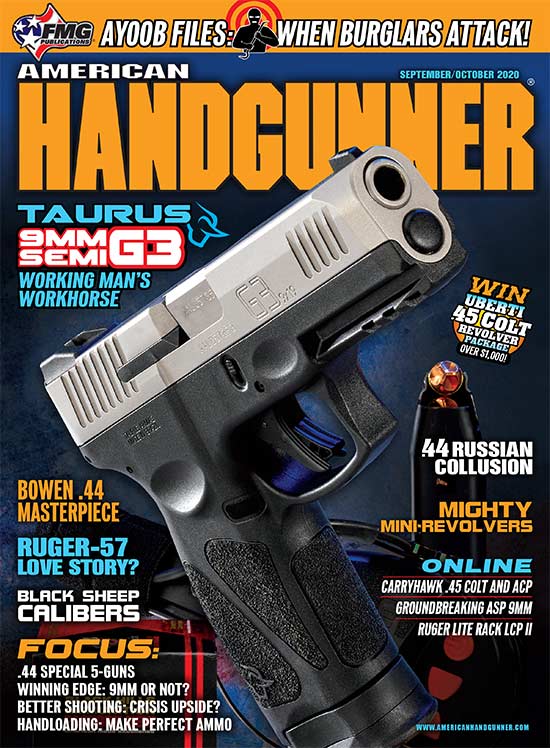 Read Massad Ayoob's analysis of how a man attacked in his own home by a much larger and younger burglar was prosecuted and sued after the defensive shooting. You may also like Massad's advice about "hair triggers."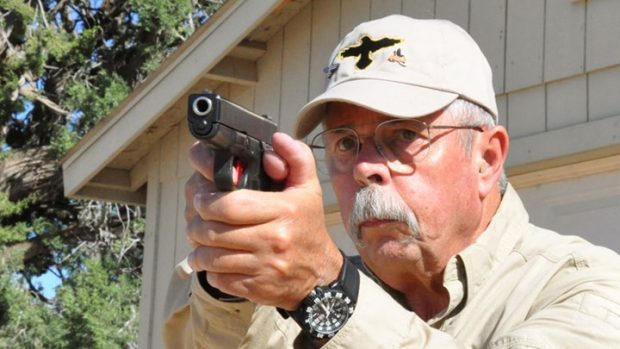 Give these standards a try. I predict many of you will find them far more difficult than you think they will be. Need more practice? Try Todd Green's Press Six Drill.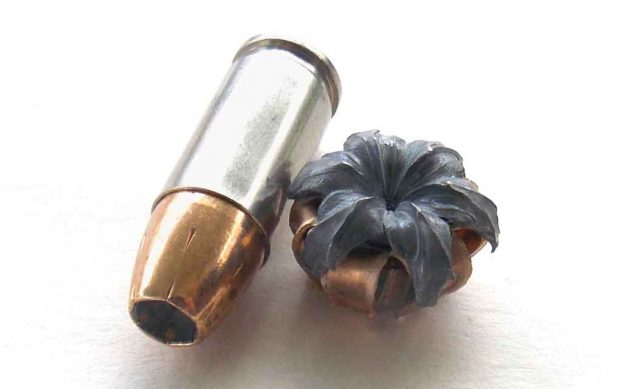 I am completely OK with problem shooters using a S&W EZ .380 or even a .22 long rifle for self protection purposes if that works best for their individual condition.
"Most can agree, the .380 isn't the top choice for concealed carry or self-defense. But with some considerations, the caliber is still a practical one. You simply have to decide if it's sensible for you and your particular circumstances."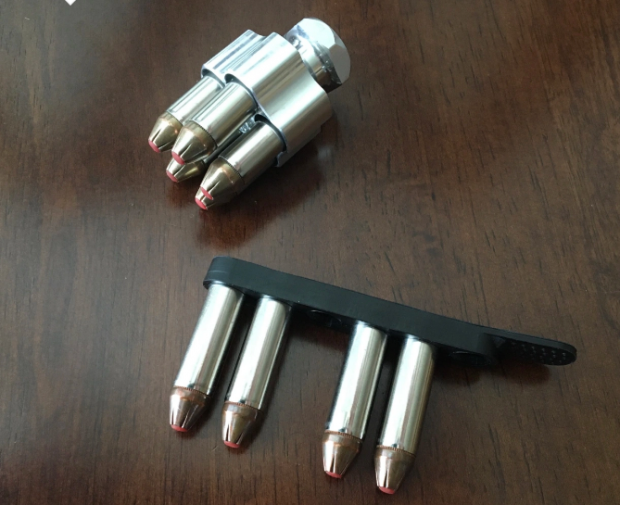 Speed loaders are clearly faster than speed strips, but I would be seriously remiss to suggest that the idea of executing any type of mid-fight snub revolver reload is anything other than being extremely optimistic.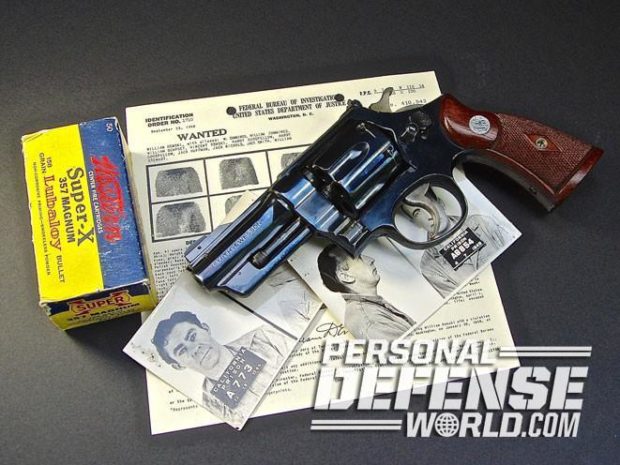 Speaking of revolvers, how about a very cool history lesson about the development of the .357 magnum cartridge?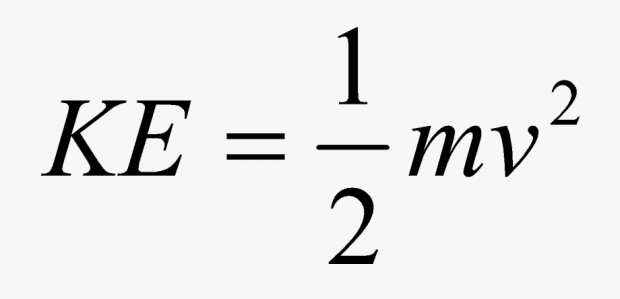 A lot of information about changes in .223 velocity as barrels are shortened. The fragmentation mentioned in the article is not the primary wounding mechanism for most rifle rounds. The velocity at which the rounds he mentions fragment is also the velocity threshold to create a large temporary stretch cavity in the tissues. That stretch cavity is what causes most of the damage. There are bullets on the market that will perform well (even better than these) without fragmenting.

I know it's not as cool as fixing gunshot wounds, but you are probably more likely to encounter a UTI than be shot in the wilderness.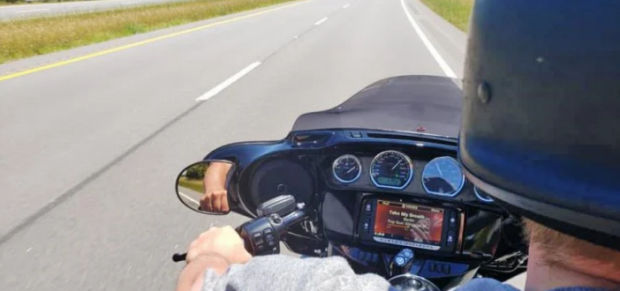 Options for motorcycle CCW.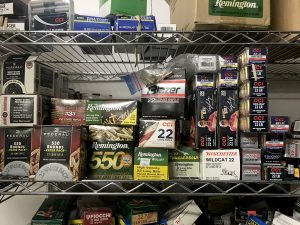 A brief history of ammo shortages in the past 20 years and an encouragement to stockpile ammo when it is cheap and available. It may be awhile until things get back to normal Ammo Shortage May Last Until 2021.
People are absolutely crazy. Be prepared to deal with violent and erratic behavior whenever you go out in public. You don't have to understand why these people act the way they do, but you must acknowledge that they exist if you want to keep yourself safe.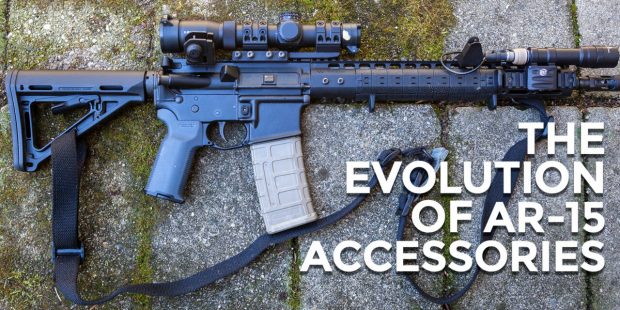 I still have each of the four AR-15 rifles I've carried over the last 20 years on police duty. The evolution is just as stark as the article states. I went from a Bushmaster with an EOTec, to a Rock River with an Aimpoint Comp C, to a Colt with an Aimpoint Micro. I ended up with a BCM sporting an LPVO scope. Twenty years of innovation.
For what it's worth, I'm glad I've consistently upgraded over the years. With that said, if I had to pull that old Bushmaster out of the safe and do work, I wouldn't feel the least bit undergunned.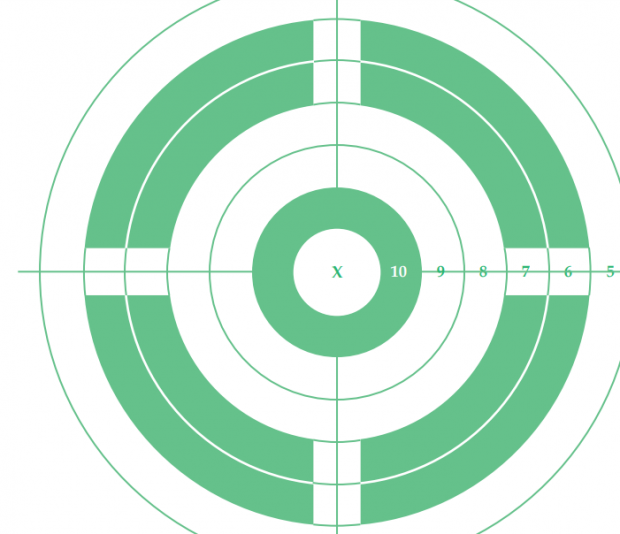 Hat Tip to Practical Eschatology for sharing this massive bunch of printable targets.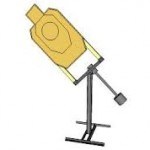 Mike Seeklander's advice about shooting moving targets.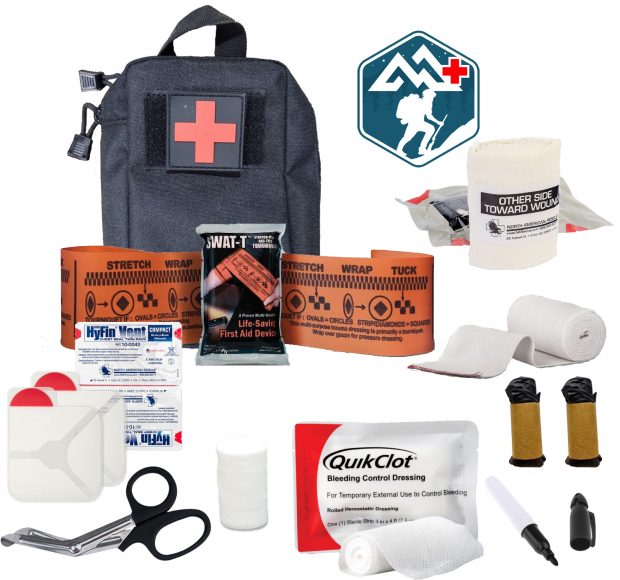 In my medical classes, I warn students about some of the pitfalls of buying pre-made medical kits. They often use crappy tourniquets and do not include any hemostatic gauze. I think most folks would be better off buying individual components and assembling their own kit.
With that said, I realize that some people want the convenience of buying a pre-made kit. This new kit on the market looks pretty good. You definitely want the option of adding the CAT tourniquet. If you have any leftover money, you can improve the kit by purchasing a longer roll of hemostatic gauze. Other than that, it looks like a decent trauma kit for a fair price.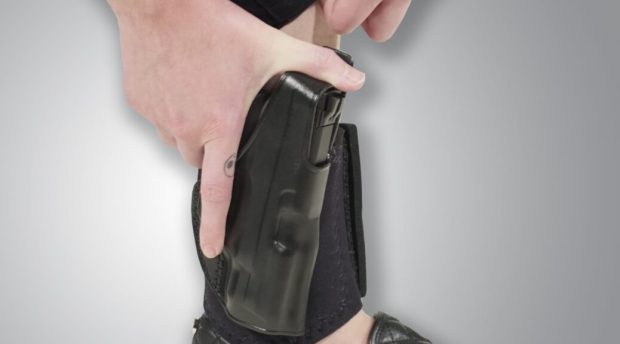 Cecil shares some insightful information about ankle carry.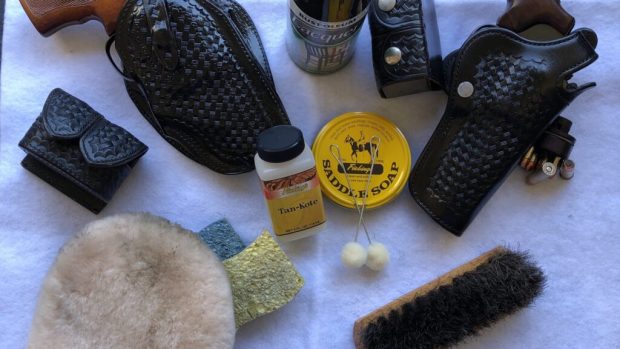 For you leather holster fans out there.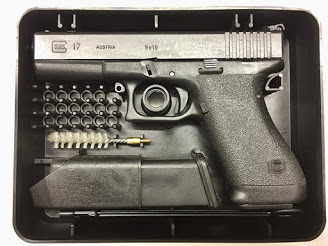 Something I did not know. According to a Glock armorer instructor friend, these original models were designated the P80.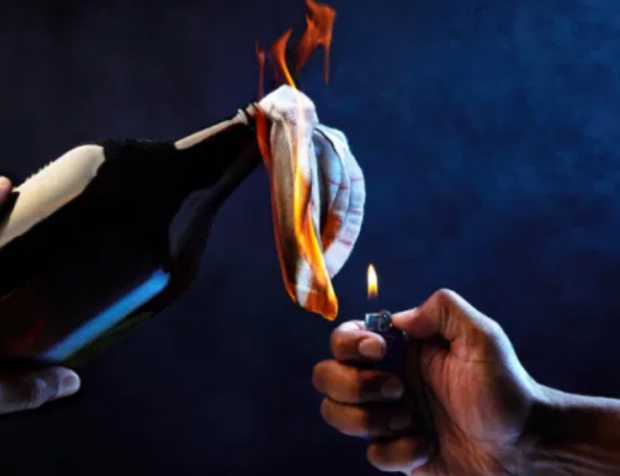 As Daisy notes "Things aren't calming down."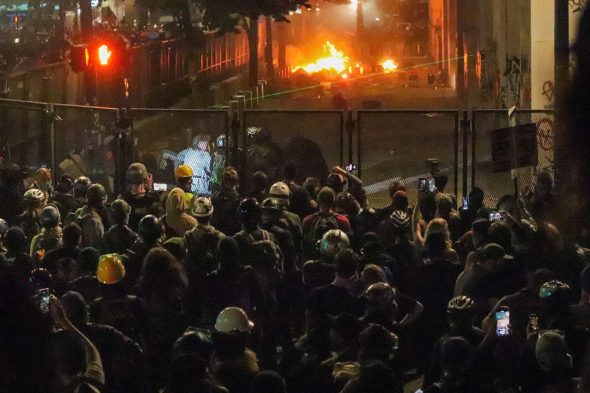 Speaking of the riots…
I think this is a high quality analysis. Another factor that will likely come into play is attrition of the police officers. There is a limited pool of officers from which to draw for riot control. In every event, a few of them get injured. Some are seriously injured. That puts them off work, forcing healthy officers to take their place by working double shifts or more.
Eventually there won't be enough officers to handle both the riots and the day to day police duties they still have to maintain. I can't see a victory for the police side unless they are reinforced with National Guard soldiers. Even then, it's going to be ugly.
I think it's a question of motivation. The antifa folks are motivated to cause destruction and effect societal change. The cops are motivated to avoid being hurt and to collect a paycheck. Guess whose motivation is more powerful?
Until the law enforcement response begins to vastly outnumber the protesters, I don't see any path toward victory.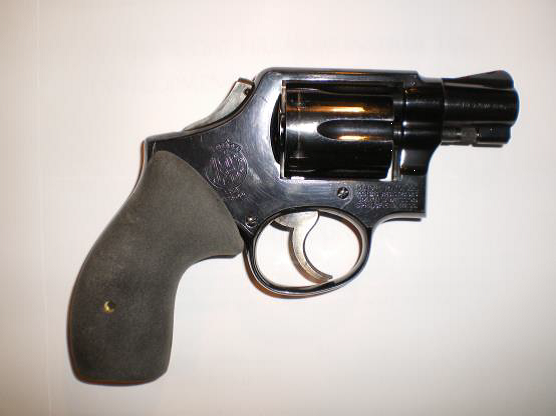 Another stellar monthly newsletter from Tom Givens. I really like his article about how he starts out each practice session. I also like his article on the Smith and Wesson Model 12 revolver. I carried that exact gun on my ankle as a backup piece for almost the entirety of my police career. Link opens to PDF.
Some of the above links (from Amazon.com) are affiliate links. As an Amazon associate I earn a small percentage of the sale price from qualifying purchases.
If you would like to further support my work, head over to my Patreon page.