Written by: Greg Ellifritz
I spent last weekend teaching at the 20th Anniversary Rangemaster Tactical Training Conference in Little Rock Arkansas.  I've now taught at the last six Tactical Conferences.  The TacCons are regularly the most fun classes I teach.  The conference is three days of material taught by 37 separate world-class instructors.  Each instructor teaches blocks on a variety of tactical topics lasting between two and eight hours long.  It's an opportunity to get a lot of top notch training at a very reasonable price.
Although I met a lot of my readers at TacCon, I'd like to see more of you there next year.  Lots of trainers and students have posted reviews of the conference.  Check out the links below to see what you missed.
We'll start with the videos made by John Correia from Active Self Protection:
If you want to watch another video, I'd highly recommend check out my friend Paul Carlson's extremely well produced TacCon documentary (opens to Facebook).
The Civilian Gunfighter shares one of his extremely detailed after action reports on the TacCon HERE.
"Her presentation was quite informative, with real world guidance on how to prepare to care for and evacuate injured pets or even bug out with a pet."
Kevin Creighton at Misfires and Light Strikes gives his AAR as well.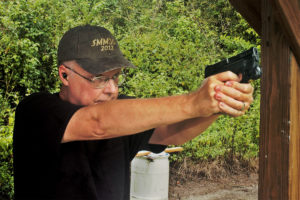 Claude Werner shares his thoughts on the conference at "Wheelgunning at the Tactical Conference".  He also shares the lesson plan he used to teach the snubby revolver class at the conference.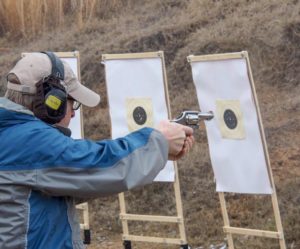 Karl Rehn provides some details about each of the classes he attended in 2018 Rangemaster Tactical Conference AAR part 1. He follows it up with 2018 Rangemaster Tactical Conference AAR part 2.
I attended Karl's class on the Historical Evolution of Handgun Equipment and Training, a decade by decade examination of handgunning from the cowboy days until the present.  I found the class fascinating and would highly recommend that you take Karl's full day version if you get a chance.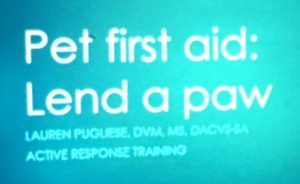 For a past history of the conference, check out the link HERE.
If I have sparked any curiosity, next year's conference will be in New Orleans, Louisiana.  Lauren and I will definitely be going back.  Take a look at the Rangemaster web site in the coming months for registration details.  I hope to see you all next year!