Knowledge to make your life better. If you have some free time, check out some of these links this weekend.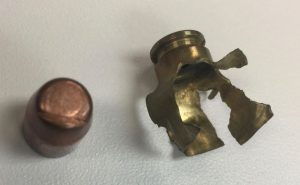 Never cover the ejection port with your hand or try to catch the cartridge you are clearing from your chamber. This doesn't happen opten, but it does happen. During ejection, the cartridge primer struck the guns ejector, causing the unsupported round to fire. If your hand is covering the ejection port when this happens, you could suffer a serious injury.
Always allow the cartridge to fall to the ground. Pick it up there. I know you don't want to bend over and pick up the round. I suggest you do it anyway. Your laziness may cost you the use of your hand.
My friend Cody is a therapist specializing in helping people deal with traumatic events. He's written a series of blog posts about the impact of trauma and how to work through it.
The link above goes to the first post. After reading it, check out Part Two, Part Three, and Part Four as well.

Advice for the future….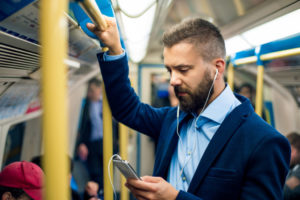 Why you will rarely see me playing with my phone in public. I think you should try the author's suggested exercise and simply leave your phone at home. I do it all the time.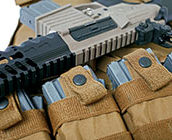 Tom Givens talks about the characteristics of typical civilian gunfights and how much of our training isn't relevant to the most likely threats we will face.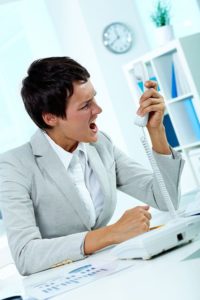 A very comprehensive article about telephone scams. Familiarize yourself and your elderly relatives about these scams. We take a couple reports a month when people are scammed like this. The largest loss I personally responded to from a phone scam was $60,000! These scams continue because there are lots of clueless victims.

I'm certain most of you have at least thought about how you might respond to a robbery attempt.
A lot of you might be planning to simply comply and give the robber what he wants. Others undoubtedly will say "I'll just run away."
Both of those tactics work in some situations. They don't work in others. If compliance or flight are your only options during a robbery, please check out this video.
Neither option would work so well in this incident.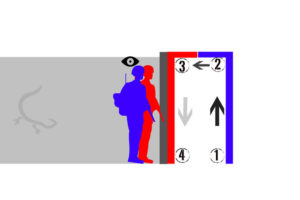 Doors are choke points where movement is predictable. That makes them an ideal location for placement of an IED. Here's how to search a doorway and the area around it for hidden surprises.
For even more building search advice, check out An Assaulter's Guide to Hallways.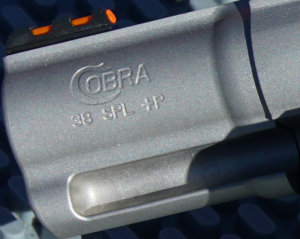 I have a couple of the original Colt Cobras. I don't think I'll be buying one of the new ones.

I haven't been overly impressed with the Sig V crown ammunition in any of the loadings I've seen.
Take a look at what happened when Portugal decriminalized all personal use quantities of previously illegal drugs. It led to a 50% REDUCTION in drug use.
Ultimately, in my mind, this is an issue of freedom. If you don't have the freedom to alter your own consciousness as you see fit, how "free" are you?
The concept of "minimal effective dose" is critical if athletes want to optimize for athletic longevity rather than short term performance. I'd rather be a healthy 70-year old capable of deadlifting 500 lbs. than in a wheelchair at 70 because I chose to go for broke to deadlift 800 lbs. this year.
"In truth, we tend to get caught between what we intuitively believe is correct (that hard work is better) and what we have found through experience (that recovery is paramount). The idea that we need to work hard, all of the time, is false; it's also damaging to athletes."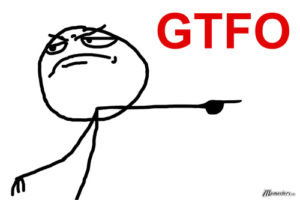 An important drill to work with your spouse or loved ones.
For a more in-depth discussion of the issues this drill describes, see my article Are your Instincts Putting your Child in Danger?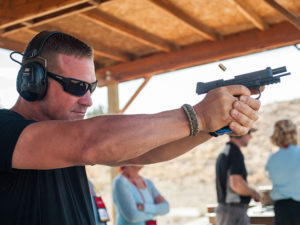 Chris Cerino shares some quick marksmanship tips that should have you hitting your target with every round you fire.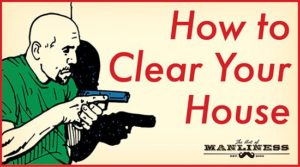 Decent advice for beginning building clearing. I would expect nothing less from Mike Seeklander (who seems to have a good reputation in the training community). This covers the basics, but some refinement is needed before you become good at searching buildings.
"Slicing the Pie" is a universally-taught building clearing method. It's works well, except when the suspect you are hunting is farther away from the corner you are working than you are. In that case, he will have a visual advantage. He will see you before you see him. You must recognize when that situation can occur and know how to deal with it.
The advice on clearing stairs doesn't cover the downward clearing or clearing stairways with an "open" wall. These should be treated like "vertical corners" and handled the same way you would clear a horizontal corner. The only exception is when you are moving up a staircase. If the suspect has an elevation advantage, hugging your cover provides more protection than the standard advice of not crowding the cover.
These are critical concepts to understand. Most people would benefit from taking a basic structure clearing class.
"Get strong, stay strong, and ignore the critics."
My law enforcement readers should also check out this article from Paul as well.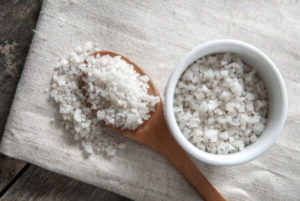 "The maximum level of sodium currently recommended by experts is 2,300 milligrams, but this research concluded that the right level of sodium for most people is between 2,500 and 6,000 milligrams per day. The constant push to lower sodium in your diet can increase stress on your adrenals and potentially cause heart attacks."
"The most difficult category of bad guy for "normal" people to understand is the hard-core criminal. Regardless if he is a straight-up gang-banger or the common criminal sociopath, these people live in a world where death is merely the cost of doing business, and they have utterly and completely resigned themselves to the fact that they could, or are even likely to, die in a violent manner.
In fact death and the threat of death are so common in their world that they aren't really even considerations. To them, dying is like the fear of getting stuck in a long line at the grocery to you and me—something that should be avoided but will probably happen regardless.
Truly, these folks don't care and don't have a gram of pity, remorse, sympathy, or basic human decency inside them. They don't care about their own life and certainly don't care about yours. We all "know" that such people exist, but it's difficult to get your head wrapped around the concept when facing it for the first time, especially in a moment of crisis."
For some ideas about how to handle a situation like this, read When the Criminal Doesn't Obey Your Commands.
The Civilian Gunfighter Blog shares some good advice about self defense considerations for parents with young children.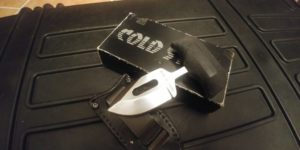 Although I prefer designs like the Ka-Bar TDI or the Perrin La Griffe for fixed blade defensive blades, a lot of good work can be done with a quality push dagger.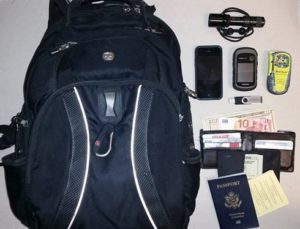 Having a "grab and go" or "get home" bag immediately accessible will be a tremendous asset during an emergency.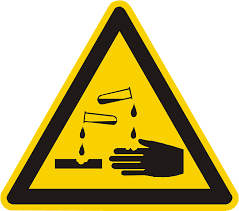 With the recent acid attacks in London, I guess it's time for an article covering basic first aid techniques for a criminal acid exposure.

Paul Martin has a new video blog on YouTube. It covers common sense emergency preparations. Paul mentions a couple of my articles in this one. If you are interested in becoming more prepared, subscribe to his channel.
Earlier this week, I wrote about Narcan for opioid overdoses. Many of these overdoses happen when heroin addicts buy heroin that is cut with fentanyl or another more powerful synthetic opioid. If you use or know a user, these could save a life. Test your supply. Don't use anything that tests hot for fentanyl or a derivative.
Read this one. It is a long form article with embedded video of the interviews of the officers who responded to the Aurora theater attack five years ago yesterday. It's a powerful piece of journalism.
Some of the above links (from Amazon.com) are affiliate links. If you purchase these items, I get a small percentage of the sale at no extra cost to you.