Knowledge to make your life better. If you have some free time, check out some of these links this weekend.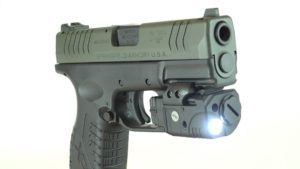 I don't think you always need a light on your concealed carry pistol. When one looks at the types of attacks that happen in public places, attacks seldom happen in complete darkness. The criminals need enough light to find and evaluate their prey! That amount of light is usually good enough to at least identify a target, even if it may not be enough light for a perfect sight picture. I do not carry a light on my concealed pistol unless I am going to the movies (an artificially dark environment). In that case, I carry a G-17 with Surefire X-300 in a Bawidamann Gotham AIWB holster.
I do, however, carry a light on my duty pistol (because I frequently have to search dark buildings for bad guys) and have a light on my bedside pistol (because my bedroom is darker than a cave at night). Your mission and environment should dictate what equipment you carry. It's great if you carry a weapon mounted light. but in reality, most of us don't need a light on a carry pistol.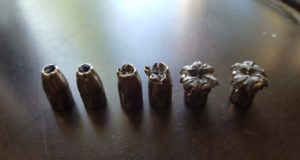 In case any of you were considering carrying the new Browning BXP as defensive ammunition. It appears to be a no-go. Looking for more fun with jello? Take a look at this gel test of Speer Gold Dot .45 ammunition. The Gold Dot is top of the heap in terms of defensive ammunition. You can't go wrong with that load in any caliber.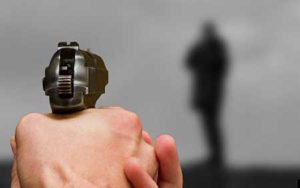 A very detailed explanation of both "stand your ground" laws and the concept of castle doctrine. Read more in the author's excellent book The Law of Self Defense. Every gun owner should have a copy of that book. Branca's recent Ballistic Radio appearance is also something most gun owners should hear. In it, he details the common ways that gun owners unintentionally break the law and get prosecuted. It's extremely valuable information.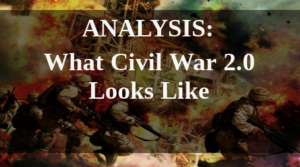 A not-so-happy look at one version of a possible future.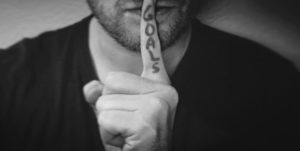 "It is not wise being accountable to friends and family—because most of the time, they are secretly wishing for you to fail.
Not because they have anything against you—but because they fear that you will become better than them.
Lots of research shows that talking about your goals makes you less likely to reach them."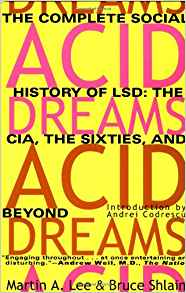 What I'm reading….
A fascinating look at the development and cultural significance of one of the world's most widely known psychedelic drug. I'm only about half way through the book, but I am absolutely astonished by the multitude of "experiments" the government performed on unwitting "volunteers" as they attempted to weaponize the substance. It's truly frightening thinking about all of the covert experiments the government has performed on its citizens and soldiers.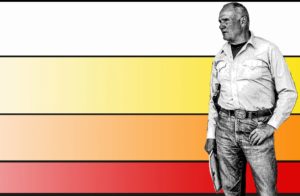 A different take on Cooper's color codes.
Sprains and strains are some of the most common injuries you may encounter. Here is a useful review about how to treat them in the field. The Ottawa Ankle Rules should be committed to memory if you are a hiker.
Need more information? Here is another valuable article about diagnosis and treatment of ankle sprains.

While I do think that trainers often justify sub-par techniques as "another tool for the toolbox," I generally agree with Blair here. I'd prefer being exposed to more techniques rather than fewer techniques. I've had several fights where techniques that I'd only learned or practiced a couple times "came out" without conscious thought or plan in the fight. It's difficult to quantify, but knowing more seems to allow me to improvise better in the fight.
Watch a woman kill a 72-year old man by purposely setting his house on fire and burning him alive. Lots of neighbors watched, filmed video, and cheered, but no one stopped the killer, called 911, or helped the victim as the assault occurs.
"You cannot depend on anybody, neighbors included. You are on your own. Your neighbors are not trained and in some cases are not capable of absorbing and processing the information. Their OODA loop is at best a lower case "u" with no crayons available to complete the circle.
Hopefully you have learned that logical thinking does not work on some people or simply they do not care about consequences to others. The respect you have for life, your understanding that life is sacred and not to be risked or wasted simply is not an issue for some people. If you die, if somebody dies, they simply do not give a shit and the only measure of care for the loss of that life is if they get punished by society for it, not because their morality injects a dose of remorse in their heads as they have none.
And last, don't forget they live among us and you can't tell if they are sane or they are psychopaths till it is too late and your home is becoming a kamado grill."
Very interesting observation. The macronutrient and caloric content of a king sized "Payday" bar are closely equivalent to some of the most expensive "survival food" meal replacement bars on the market. The Payday bar is a lot cheaper and better tasting.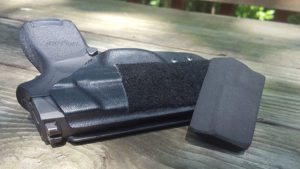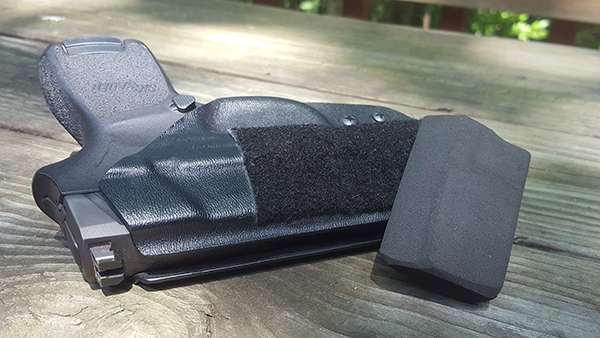 Annette talks about some of the technology available to make your inside the waistband holster conceal a bit better.
And on the topic of holsters, check out Tamara Keel's article about on-body concealed carry holsters for women.
"So here's the deal. If you are a micromanager, you aren't a leader. You aren't even a shitty leader. You're a busybody who likes to feel important by interfering with better people than yourself. If you have employees who need to be watched every second either you need to hire adults or, more likely they aren't the problem.
When you get the micromanager who always finds fault, it is something else. If everything a worker does is wrong, no matter how closely they follow policy or even if they were just following the last set of orders, what's going on isn't even management, micro or otherwise. It is straight-up victim grooming. Creating a field of passive people for the manager's games."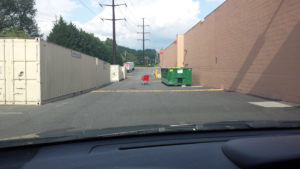 One common element in ambush attacks is the presence of a "stopper." A stopper is an object or condition that draws your attention and creates a predictable path of movement. Ambushers rely on this distraction and movement funneling to facilitate their attack. In this article, Robert discusses a "stopper" he encountered at his local grocery store.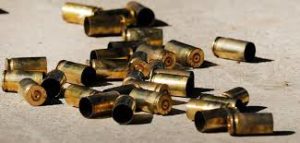 When I went through the police academy, the instructors discussed the legendary "Newhall Incident" that spurred the officer survival movement in the 1970s. They told us all about how those officers died after wasting time pocketing empty brass. We now know that there was no evidence that this actually happened.
The author of this piece finds an instance where "brass in pockets" actually did occur. He uses the interesting story to comment on the differences between "training scars" and "training oversights."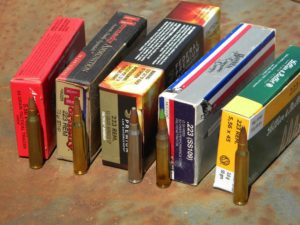 "The intended use of your rifle dictates bullet choice, and bullet choice dictates the proper AR barrel twist rate."
For most of you, the best choice of AR-15 barrel twist rate is likely between 1:7″ and 1:9″. I would stay away from anything slower than that.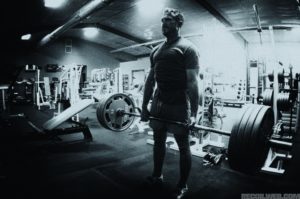 As Jeff says, the answer to a lot of questions is "get stronger."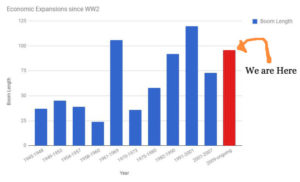 Some good advice to weather the upcoming financial storm. Most of my friends fail at his final piece of advice. That needs to change. You can't be resilient if you only have one source of income.
It's a lot easier to fix your problems right now, with a stiff economic tailwind at your back, than it will be in just a couple of short years (or less?) when the high seas and lighting bolts and whirlpools are ripping at your pockets. Fair weather preparations include:
Rake in your big paycheck while it lasts and don't blow it on temporary luxuries
Keep your living footprint efficient – in expensive cities this is a great time to rent, and not a great time to spring for the sprawling home of your dreams on a big mortgage.
Eliminate any last shreds of consumer and student loan debt
With the stock market at higher price-to-earnings ratio than usual, there is less harm in paying off your mortgage earlier, keeping six months of living expenses in cash or money market funds, and other non-stock investments like rental properties in low-cost cities (where reliable rent is over 1% of total property price per month).
Design your career and your self-employment side gigs so that they are resilient: multiple streams of income from different sources, and an easy answer for "What would I do if my job or industry ceased to exist?"

If you work as a cop, you should be carrying a tourniquet on your person, not back in the cruiser in your med kit. If this officer (disabled from multiple gunshot wounds to his legs) didn't have a partner to run for the med kit, he likely would have bled out.
And one other comment…
Good tourniquets cost about $30. If your agency is unwilling to issue this cheap and life saving device to every officer, you know exactly where concerns about your survival are on their priority list. If they can't be bothered to spend $30 per officer, then you know they don't give two shits about your well being. Don't forget that.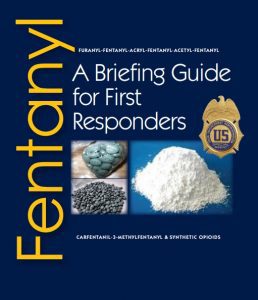 A worthwhile read for my police and medic friends.
Keep in mind that some experts disagree about Fentanyl's alleged skin absorption. Read The Viral Story About the Cop Who Overdosed by Touching Fentanyl Is Nonsense. I still think it's smart to avoid touching any powder you can't identify.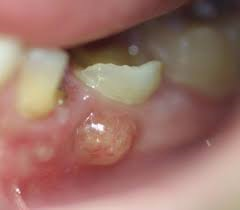 How to deal with dental abscesses when you are far from the dentist.
Along the same lines, have you considered what you would do if you or a family member got appendicitis in a grid-down or austere environment? Most of us are not equipped to do an appendectomy. The good news is that new research indicates that taking antibiotics may be a viable option to surgery in some cases.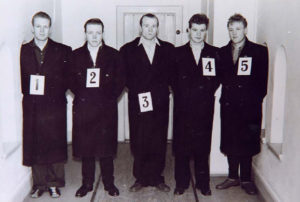 The science behind the effectiveness of eyewitness identification testimony. It isn't very good.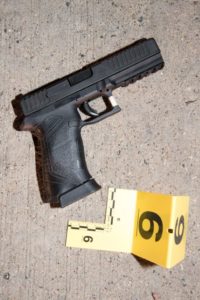 Last week, I published an article about the Philando Castile shooting. You all spread that article around your social media like crazy and I had the single greatest daily number of pageviews in my website's history. If you liked that article, you will probably like this one even better. My article talked about the implications for the future of policing. This article gets into the nitty gritty of why the shooting might have been ruled "legal" in spite of its many problematic aspects. It's a great read.
Some of the above links (from Amazon.com) are affiliate links. If you purchase these items, I get a small percentage of the sale at no extra cost to you.