Links to some of the best reading on the web.  If you have some free time, check them out this weekend.
I find that the technique of "shooting out of the notch" to be much more reliable than merely "aiming high" for long distance handgun shooting.  As you can see, once you figure out how much of the front sight needs to be out of the notch, long distance hits are quite easy.  The other variable not addressed here is "accepting the wobble."  Your sights will be wobbling (not steady) at long distance.  If you wait until the sights are perfect and then hurry up and snatch the trigger, you will miss.  Try to hold the sights steady, but accept some movement.  Concentrate on a smooth trigger pull and you will make the hit.

Important information about the psychology of performing well under stress.  The more realistic "mental models" you have, the better your decisions will be.
Mosby hits another one out of the park with this article on combat fitness:
"It should be no surprise to anyone, anywhere, by now, that combat is a physically and emotionally draining experience. Fat, out-of-shape people don't do well in combat. Skinny, malnourished, half-dead people do somewhat better, but not by a wide margin, unless they are fighting fat, out-of-shape people.
Whether you are preparing for a total grid-down, or simply trying to survive the continuing decay of the Republic, studies and experiential evidence both conclusively demonstrate that the better your physical condition, the greater your chances of success. Good physical conditioning will help to protect you from injury, allow you to heal faster in the event you are injured, reduce the cognitive impact of the sleep deprivation common to stressful situations, and simply allow you to perform extremely exhausting physical tasks more efficiently and more effectively.
Quite simply, being fit makes you a better survivor."
Exercise is good, but you must remember it is a hormetic stress to the body.  Its benefits decline if you do too much.  One can be incredibly fit, but very unhealthy due to the damage being done to the body.  This article covers the latter issue quite well.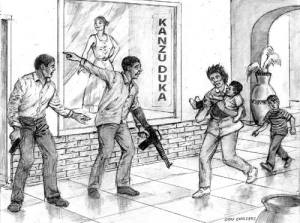 A ton of great information from Massad Ayoob about dealing with a terrorist attack or active shooter on American soil.  The Larry Mudgett article referenced by Mas is a good read as well.  You can find it HERE.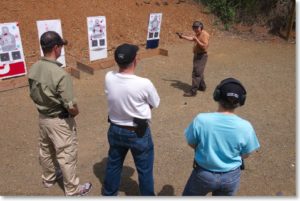 Grant Cunningham writes a thought-provoking article about how much training the average person needs to be effective in a self defense encounter.  He is right.  Many people very successfully defend themselves without having any training at all.  It's quite possible that for the "average" attack, merely being armed and having the right mindset will carry you through.  But what if your attack isn't "average?"  As the complexity of attacks or the number of attackers increase, the need for high-quality training increases as well.  It's better to know too much than to know too little.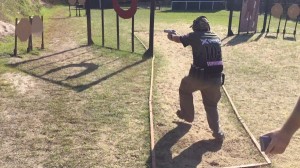 I have mixed feelings on this issue.  I did a study looking at how officers performed using simulated ammunition (Simunitions and Code Eagle).  In my study, officers who shot on the move were hit about half as often as those who stood still.  The moving officers only lost about 10% of their accuracy when returning fire.  This is a clear argument for shooting on the move.  The fact remains that one cannot move as fast as he possibly can while shooting at the same time.  It's difficult to hit when running at a full out sprint.
If movement is the priority, MOVE.  If shooting is the priority, SHOOT.  The latter can be done while moving, but the former cannot be done (well) while shooting.  I still teach shooting on the move, but not as a tactic.  In my mind it is more of a skill building exercise.  A gunfight is a "divided attention" event.  You must do multiple things at the same time.  Teaching students to move and shoot accomplishes that…it builds the skill of "multitasking" with a gun in the hand.  That's a good thing.
For another opinion on the topic, check out Max Velocity's article about shooting on the move.
A good analysis by John over at Active Self Protection.  Check out some of the videos he posts on that site…very useful learning material.  In this case would you have acted if you were armed?  Do you have the skills necessary to deflect the opponent's weapon or take it from him before acquiring your own?  Have you practiced making a "stealthy" draw?  Lots of things to think about….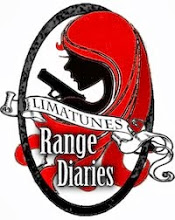 My readers regularly ask for more articles about protecting their family.  Unfortunately, I'm not the expert they seek.  Being unmarried with no desire to have children, my experience in this topic is rather limited.  Melody, however, has three kids and knows of what she speaks.  Check out her article about maintaining situational awareness with rug rats in tow.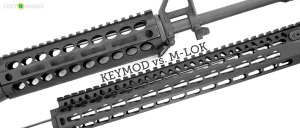 If you haven't kept up with the innovations made for AR-15 rifles in the last few years, you may be unaware of the utility available with some of the new handguard mounting systems.  You no longer have to drill a couple holes in your hand guard in order to bolt on a section of rail.  Nor are you limited to the spaces available on your quad rail.   This is a good description of the two dominant new handguard mounting systems available.

Kyle Lamb shares a drill he uses to teach malfunction clearance with an AR-15 rifle.  It requires three rifles and a team mate to set up the malfunction, so this one is probably best used when shooting with buddies or teaching a formal class.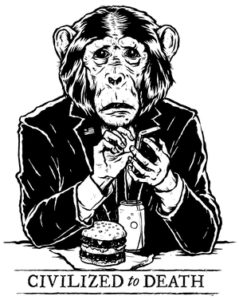 Some powerful thoughts on death and dying from Dr. Christopher Ryan, author of Sex at Dawn.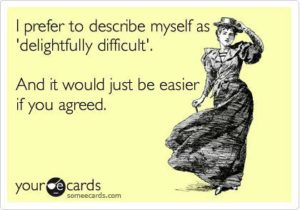 The science behind changing the behavior of difficult people.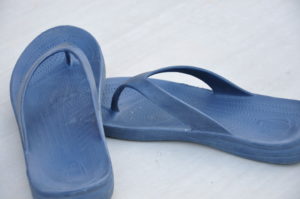 Flip flops are for the beach and the shower.  Gunsite instructor Ed Head agrees with me:
"If you experience an airplane accident while wearing shorts and shower shoes your chances of getting off the airplane alive are nil. If you somehow manage to get clear of the wreck, your inability to move around or walk to safety without shoes could kill you. If you are accosted by bad guys in the airport parking lot, your ability to run away or fight, while wearing floppy sandals, is nil. If you have to move backwards in a hurry with flip flops on your feet you will fall down and if you were maneuvering to save your life your chances of survival are nil. If you happen to be driving a car to the airport and the bottom of your sandal gets caught as you lift your foot to brake you may wreck and you may die.
Mindset goes way beyond figuring out how to win a gunfight, it's really the adopting of a state of mind that insures your survival no matter where you are or what you are doing. Even if it's not very likely, think about what could go wrong and take prudent, reasonable steps to ensure your safety."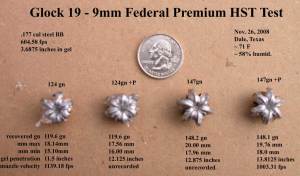 Some interesting gel test results of the Federal HST posted by Hsoi.  This test compared the rounds out of both a Glock 19 and a Kel-Tec carbine.  Very useful information.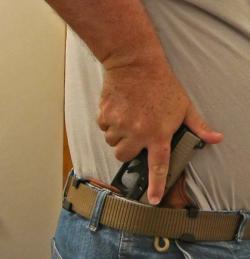 Claude's advice about using holsters is important to heed if you wish to avoid shooting yourself.
"Don't assume that just because you are a good shot, however you define it, that you are capable of using a holster correctly, too. Most people nowadays have learned to shoot at indoor ranges where holster work is generally prohibited."

Very good perspective from an Ohio police chief:
"There are many things that transpired in August, which led to Michael Brown being shot.  He committed a theft and towered, threateningly over a person in the store. According to physical, scientific evidence, there was a struggle in the police vehicle and shots were fired before the officer ever exited his vehicle. The bloodstains reflect that Brown was, indeed, charging at the officer. All of this resulted in no indictment from the grand jury.  
So…what would a camera have changed? Is DNA evidence good enough to let people out of jail who were wrongly convicted, yet not good enough to confirm the innocence of a police officer? Michael Brown's DNA was on the officer, the officer's gun, and inside of the officer's car. Eyewitnesses confirmed the story told by science; yet the President is now pushing cameras for all officers. He says it will build trust between the community and their police."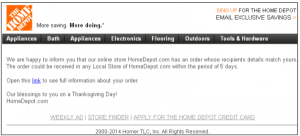 Another holiday scam to be alert for…
If you are interested in seeing more articles like this one, please sign up for my email updates.