Links to some of the best tactical information on the web.  If you have some free time, check them out this weekend.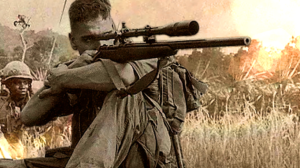 A shooting position which has undeniable utility in some situations, yet most folks have never used it.  I find that it works pretty well.  If you don't know who Gunny Hathcock was, you owe it to yourself to read Marine Sniper: 93 Confirmed Kills.  The author's Rice Paddy Squat article is a good one to check out as well.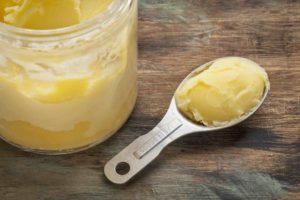 This is a long article.  But if you take the time to fully read it and understand the concepts presented, you will know more about healthy eating than most practicing dieticians.
Ballistic gelatin testing of two popular loads for the .25 acp.  Although the Hornady hollowpoint performed much better than I expected, I would still recommend ball ammo for this caliber.  Expansion is nice, but deeper penetration is necessary to ensure that the bullet reaches the vital organs.
The bottom line is that your barrel is likely to fail before your bolt or gas tube.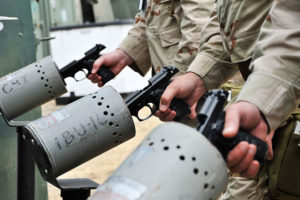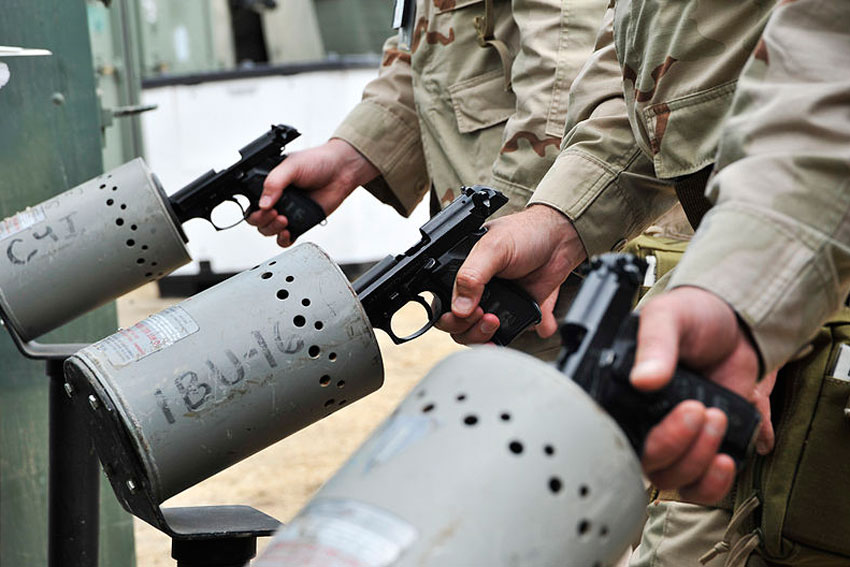 Lots of ideas here for those of you looking to spice up your dryfire routines.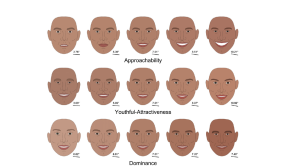 I've commented for years about how good social skills will do more to keep you safe than good carbine skills.  Here is an article about the science behind making a good first impression.  Read it.  If you make a good first impression, people are less likely to want to kill you.  When you are finished reading it, read The psychology of first impressions – digested as well.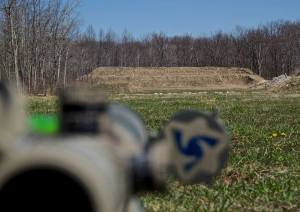 An excellent introduction to long range rifle scopes by my friends at Adaptive Defensive Concepts.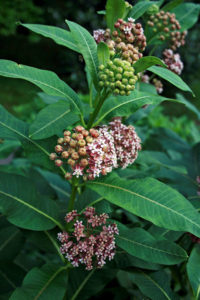 Milkweed is an easily identifiable plant that grows all over the country.  It's also a useful medicinal and edible herb.  Here's what you can do with it.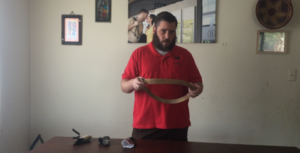 John at Active Self Protection has a very comprehensive video about the benefits and drawbacks of appendix carry.  I have been carrying my off-duty guns in the appendix position for more than five years now.  It's not for everyone, but I think it's the best solution for me.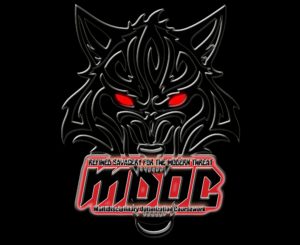 A great motivational truth bomb from Paul Sharp of Sharp Defense.

Want to pull big weight?  Read this article.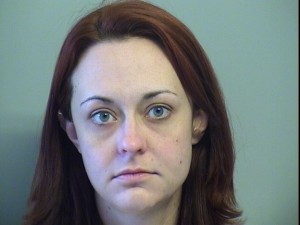 The article isn't important.  The important thing is this question: "What do you think about the woman in the photo?"  She's immediately recognizable as batshit crazy, isn't she?  Now, take a second and ask yourself another question:  "What about her facial expression indicates that she lives life on the Crazy Train?"
It's her eyes.  The wide open eyes signal craziness.  Have you ever been in a situation where you might have a competitive advantage if your opponents think you are nuts?  I have.  A little bit of crazy goes a long way towards deterring many conflicts and being deselected as a victim.
We can emulate the "crazy eyes" and even improve on them for our own purposes.  The key thing to concentrate on is the eyebrows.  Note that her eyes are open as wide as possible without lifting the brows.  If the brows raise, it signals fear or astonishment.  We don't want that.  What do the lowering of the brows indicate?  The answer is ANGER.  Crazy plus anger is the look you are cultivating.  You accomplish this by first opening the eyes as wide as possible without lifting the brows.  Then lower the brows slightly as you keep your eyes wide open.  Practice this in the mirror a few times.  It's easy.  And when the criminals see a person who is both angry and crazy, they move on to the next victim.  This is an important skill to cultivate.
If you want more information about this topic, the undisputed master is Paul Ekman.  Check out his work on micro-expressions in his books here.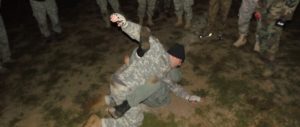 An interesting study of how and when soldiers engage in hand to hand combat.  It's far more prevalent than initially believed.  19% of the soldiers surveyed had engaged in hand to hand combat at least once on the battlefield.  Stand up clinch work and weapon retention skills are important tools to have in your arsenal.
This podcast with Dr. Kelly Starrett was one of the most informative podcasts I've ever heard.  Topics ranged from hydration to the negative effects of sitting, to preparing the tissues of your feet and ankles for running, to reducing the frequency of ADHD diagnosis in children through the use of standing desks.  Amazing stuff.  It made me pick up Kelly's new book Ready to Run.


A great review of the academic literature concerning the efficacy of women's self defense classes.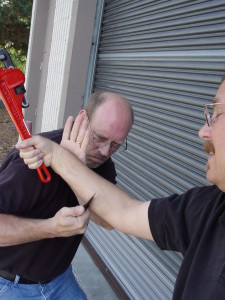 Part two of Michael Janich's thoughts on knife targeting priorities.  His article Outnumbered and Alone is a good read as well.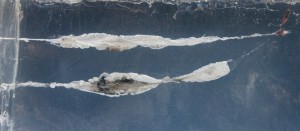 With the prevalence of the "arm brace" style shoulder stocks, more people than ever are carrying rifle caliber pistols.  Here are some ballistic tests that show the difference in performance between the .223, .300 blackout, and 7.62 x 39 when shot from pistol length barrels.  Part Two and Part Three.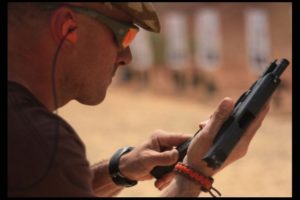 Recoil Magazine takes a look at my late friend Paul Gomez' thoughts on gripping a pistol.  Paul died an untimely death is is missed greatly by the tactical community.  In honor of all his work, a lot of his friends (myself included) get together and teach classes at the Paul-E-Palooza training conference as a benefit for his children.  The dates for PEP have been set this year as August 15-16.  Check out the details here if you are interested in attending.

Most people have never actually shot from inside a vehicle before.  If you don't have a private range where you can do that, Dann suggests some dryfire drills that you might consider.  You can also set up targets and use an airsoft gun in your garage to improve your vehicle shooting techniques.  One thing that isn't mentioned is that when shooting through windshield glass, you want the muzzle of the gun as close to the glass as possible.  Windshield glass will deflect bullets pretty severely.  As you are firing through the glass, punch the muzzle through the hole your bullets have created.  That will minimize the chance that your bullets will deflect or lose energy penetrating the windshield before reaching your target.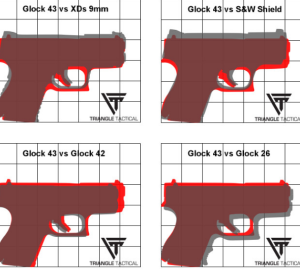 For those of you who are excited about the debut of the new Glock 43, here is a handy diagram showing its relative size as compared to other compact 9mm pistols on the market.  Modern Service Weapons also has a size comparison article on their website.  It looks like a nice pistol, but don't rush out to buy one.  ALL new pistols have bugs that need to be worked out.  Let someone else be the test dummy for the factory.  Wait a year or so and the guns will likely perform significantly better.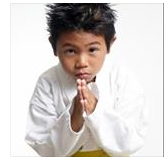 My friend Dan Vigil is a martial arts instructor in Michigan.  He is attempting to do the first clinical study to determine if traditional martial arts would be an effective treatment for juvenile ADD/ADHD.  The link above is to his crowdfunding page.  If you think this might be a useful study, I'd urge you to pledge some money for a good cause.
If you would like to read more articles like this one, please sign up for my email updates.
* Some of the above links are affiliate links.  That means that if you purchase these items, I get a small percentage of the selling price.  You pay the same amount whether you order the item through my link or any other one.  It doesn't cost you a dime.  Even though some links earn me affiliate commissions, my reputation as an instructor is worth more to me than the few pennies I'll make off of any potential sales.  For that reason, I would never link to anything that I don't personally use or endorse.  I spend a lot of time writing articles on this site.  All my information is given free of charge.  To ensure a positive viewing experience, I don't have any paid advertising on the site.  Your use of my affiliate links for purchases is an easy way for you to support the writing you enjoy without subscription fees, annoying ads, or donation requests.  Thank you for helping support my work.