Links to some of the best information on the web.  If you have some free time, check them out this weekend.
For my cop friends…
"The past history of CONUS active shooter events has typically ended with the shooter committing suicide upon the arrival of first responders. That seems to be changing, and LE training needs to be ready. Not only does the mental preparation need to change, but tactics and training need to evolve as well. As I have written repeatedly, if your department training does not involve Simunitions or other force on force scenario training, you are doing your folks a disservice. Every tactic, new or old, needs to be vetted with Sims. It may brief well or work ok with compliant role players or paper targets, but make sure it really works. Further, without the exposure to using skills and tactics under stress and incoming fire, one will not be able to pull it out magically when things go sideways."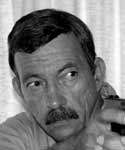 Massad Ayoob provides a narrative of numerous mass shootings that were stopped by CCW holders or off duty cops.
"The unequipped and unprepared are helpless. Bring your business to places where you can legally carry and do carry. Even a subcompact can suffice. Van Wyk drove off four terrorists with his 5-shot .38. But consider something bigger and easier to shoot well under stress … and always have spare ammunition. Officer Hammond, who had only three cartridges left at the end of the Trolley Square Mall gun battle, urged other officers to always carry off-duty, and to carry spare ammunition as well. Jeanne Assam's familiarity and skill with her 15-shot Beretta saved lives in Colorado Springs.
The lessons of history are clear. The facts are stark and can be easily found by someone who doesn't have a personal agenda. It's not about political correctness; in the end, it's about the protection of the innocent from evil."

Some interesting research about motivation.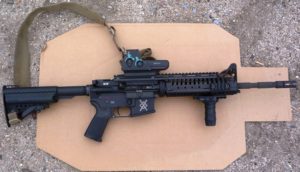 Still think the Ar-15 is an unreliable weapon?  You might want to read this article and change your mind.  If your AR-15 doesn't work, it's because :
1) It's a crap gun made by a sub-par manufacturer
2) You are running crap magazines
3) You aren't lubricating it correctly
4) You have the wrong buffer/buffer spring and extractor springs installed.
Parts ONE and TWO of the series are worth reading as well.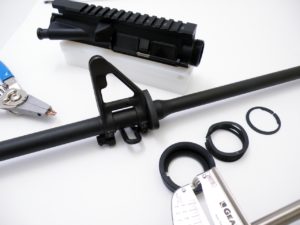 And when you burn out the barrel on your AR-15 from shooting too fast or from shooting too many rounds, here is a comprehensive set of instructions for installing a new one.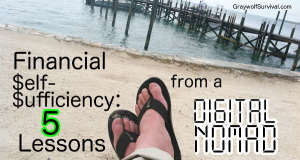 Great advice in this article.  The books and podcasts he references are top-notch.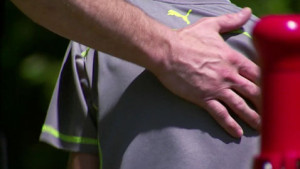 I think the logic behind Michael Janich's recommendations for kids' self defense techniques is spot on.  I don't teach many children's self defense classes, but I think that the low line kicks he recommends (combined with eye strikes) are the most effective techniques we can teach kids who aren't large enough to generate power with more traditional strikes.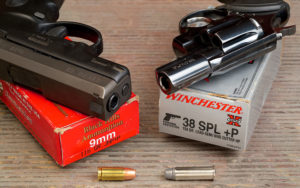 A good article about handgun stopping power from Grant Cunningham….except for the part where he references the work from that Ellifritz guy.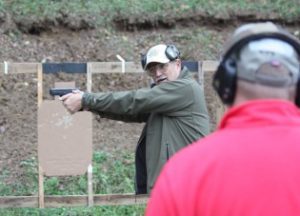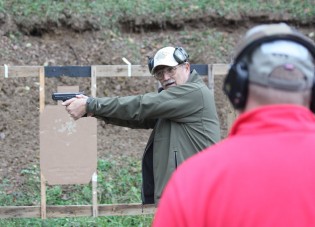 Todd Green shares one of the few intelligent opinions in the great "point shooting vs. sighted fire" debate.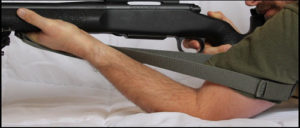 Most rifle shooters don't know how to effectively use a sling as an aid to marksmanship.  This series provides a lot of information on the topic.
The Modern Survivalist provides an insightful breakdown of the video surveillance footage of a robbery that happened in Argentina.  This really falls into the category of what is called an "express kidnapping," a very common crime in Latin America.  I explain how to avoid express kidnappings in my upcoming third world travel safety book.  Until my book comes out, check out The Modern Survivalist's book Surviving the Economic Collapse.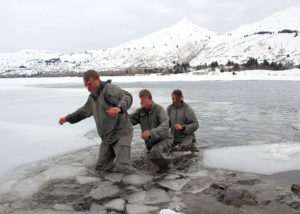 This is a very good article for anyone who spends time in the outdoors.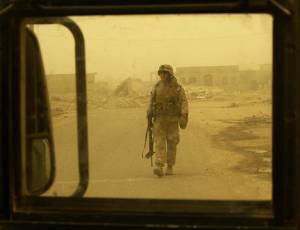 "Shell shock," was commonly thought to be a psychological reaction to extreme stress and danger.  Scientists are now discovering that it may be the result of a certain type of physical brain injury.
The Tactical Professor shares some ways to make your dryfire sessions more interesting and relevant.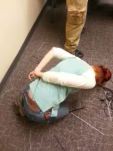 Melody posts an extensive review of the class that William Aprill and I recently taught.  William and I will be teaming up again to repeat the class in April in Virginia.  See my class schedule page for details.  William will also be teaming up with my friend Paul Carlson to teach a class in the northeastern Ohio area in late April.
For those of you who don't recognize the name, Col. John Boyd is the genius who developed the OODA loop for explaining the process of decision making under the stress of combat.  Numerous books have been written about his ideas, but here are the only recordings of Boyd himself lecturing on the topic.  They were painstakingly converted from betamax tapes found in the Marine Corps University archives.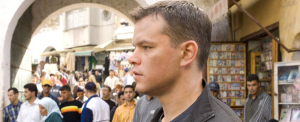 If the words "OODA Loop" sound like a foreign language to you, check out this article.  It covers many tools to increase awareness and provides an introduction to Boyd's concepts.  The secondary sources cited in the article are excellent and well worth your time to read.
If you would like to read more articles like this one, please sign up for my email updates.