As many of you know, I'm a plant geek. My undergraduate degree is in Natural Resources and I worked as a park naturalist before I began my police career. I can name probably 95% of the plants and trees that grow in my native state of Ohio. I moved to Texas a last December and found that I could only identify about 10% of the plants I see down here. I've embarked on a daily self study program, but the knowledge is coming slowly.
I saw the Herbal Medics Academy has a class titled "Texas Botany for Herbal Medicine" and immediately signed up. I originally met the owner of the Herbal Medics Academy school when we were both teaching at Lone Star medics "Field and Tactical Medicine" conference a few years back. I enjoyed his herbal first aid classes at the conference and signed up for his mailing list. The school is near San Antonio, only about a 90 minute drive from my new Texas home. I booked the class and a hotel for a couple nights and eagerly drove south to learn some new stuff.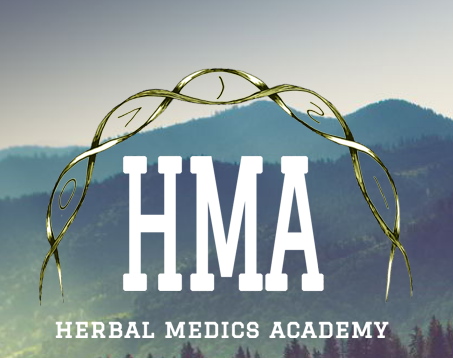 The course description was as follows:
Clinical herbalist Michael Blair will be teaching a 2-day botany intensive for herbalists, plant enthusiasts and clinical program students. This is an in-depth course on understanding more about the plants surrounding us that also includes many herb walks, wildcrafting exercises, and botany identification lessons and medicine making.
This 2-day course will be taught on our 50-acre San Antonio campus with lots of hands-on time in the field!
This course is 16 contact hours for Botany and Plant Science"
I completed the weekend class last month and really enjoyed it. The course was held outdoors in some record breaking heat (102 degrees Saturday and 104 degrees Sunday). It was brutal hiking in the woods and fields all weekend trying to find and learn new plants, but well worth the risk of heat exhaustion for the knowledge I obtained.
The class started with 15 students. One dropped out from the heat at the lunch break the first day. Five more students didn't show up for day two. Like I said, it was rough. But I learned a lot of good stuff and made some very useful medicine. As a side note, I teach a lot of outdoor classes. I'm seeing more and more students unable to finish my course curriculum because of a lack of heat tolerance. As fitness levels decline and people spend more time in the air conditioning, they become less able to handle a weekend outside in the summer heat. I don't know what this means for the future of outdoor education and firearms training classes, but it isn't good.
Since my retirement, I've made it a practice to walk/hike outside every single day for at least 30-60 minutes. Sometimes I'll hike for a lot longer, but I'm outside in the heat working hard for at least some portion of every day. I think that's why I was relatively unaffected by the extreme heat we experienced in class.
All day Saturday was spent learning basic taxonomy and how to identify the local medicinal plants. Only about three hours were spent inside in the air conditioned classroom. The classroom material was a bit hit or miss. Some of it was really good, but a two hour lecture on botanical terminology was rough to sit through. It's important to know all the terminology if you are identifying plants from field guides, but the material was dry by its very nature. The rest of the day we spent strolling through the woods learning plants.
A few of the plants we learned about:
All in all, I estimate we learned the detailed characteristics and medicinal value of around 50 different plants, trees, and herbs in the class. It was a bit of drinking from the fire hose of knowledge.
On the second morning we learned more plants and collected a lot of them for our use. We spent the afternoon learning how to turn the plants into medicine, mostly by making herbal tinctures. It was an excellent course and I learned a lot.
Because of my continued lung problems after Covid, I spent most of my time preparing a tincture of the mullein plant which is known to help heal lung issues. As of today, I've been taking the tincture I created in class daily for almost three weeks. I've detected a noticeable improvement with my breathing issues, tachycardia, and exercise tolerance. The mullein hasn't been a miracle cure, but I think it has helped me in an observable fashion.
I have lots of "Doomsday Prepper" type people as friends and also identify with that mindset myself. A lot of those folks are into guns and fighting. I'm glad, because I make a good living teaching them.
Most will think nothing about burning thousands of dollars in ammo and tuition for several gun classes a year, but have no clue what to do in a medical emergency. I'd urge those people to get more diversified medical training by exploring classes like this.
When our supply chain issues become even worse, eventually everyone will use up whatever medications they stockpiled. It's a very good plan to know some herbal alternatives in preparation for that day.
I'd highly recommend that my gun training friends start supplementing their firearms instruction with classes like the one I took at the Herbal Medics Academy. The investment will pay large dividends. I'll definitely be returning to take more courses.
You can view the full class schedule at the link below.