Written by: Greg Ellifritz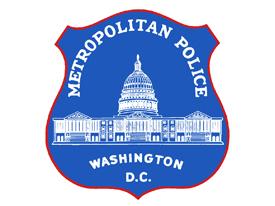 The Washington DC Metropolitan Police issued their final report of the Navy Yard active killer event that took place in their jurisdiction last September. If you are unfamiliar with the incident, here is the description given by the Metro Police:
"On the morning of Monday, September 16, 2013, Aaron Alexis entered Building 197 at the Washington Navy Yard, where he served as an independent contractor, and carried out the most deadly workplace mass shooting in the Nation's Capital in recent memory.
Over the course of 69 minutes, Alexis terrorized thousands of employees of Naval Sea Systems Command, firing indiscriminately from a shotgun he had legally purchased two days earlier and a handgun he had taken from a security guard after mortally wounding the guard. He would also get into multiple shooting engagements with responding law enforcement officers, seriously injuring a Metropolitan Police Department (MPD) officer. In his final confrontation with police, Alexis ambushed and fired upon another MPD officer. Fortunately, the officer was saved by his protective vest and was able to return fire, killing Alexis and ending his rampage. When it was over, Alexis had shot and killed twelve people and injured several others."
The final report is located at http://mpdc.dc.gov/publication/mpd-navy-yard-after-action-report
I read the entire report and want to share some of the highlights with you. The information below will be useful for any armed citizens or police officers who are interested in what lessons could be learned from such a tragic event. Let's take a look at the issues involved so that we don't make some of the same mistakes….
1) The weapons- Like the majority of active killers, the deceased suspect in this case used a long gun and had multiple weapons. He tried to buy an AR-15 two days before the killing, but wasn't legally allowed to do so since he was not a resident of the state where he was trying to make the purchase. He settled on a Remington 870 12 gauge pump shotgun instead:
"Alexis chose to instead purchase a Remington 870 tactical, pump-action shotgun. About an hour later, Alexis purchased a hacksaw from Home Depot in Annandale, Virginia. He likely used the saw to cut down both the barrel and stock of the shotgun he had purchased. Alexis also inscribed several messages on the shotgun, "Better off this way", "My ELF weapon", and "Not what you say"
He acquired an additional weapon (Beretta 92 9mm pistol) from a security guard he shot with the shotgun. From the report:
"Alexis moves around the first floor, entering various stairwells on at least two occasions, but turns around and returns to the first floor both times. He eventually makes his way through the south side of the first floor and around to the front entrance of the building where he encounters the security guard. Before the guard can react, Alexis fires at him, hitting the guard and shattering the glass windows of the front entrance. Alexis then retrieves the sidearm of the mortally wounded guard and proceeds north down the hallway"
If you are responding to an active killer event, assume that your target is better armed than you are. You should also assume that he has more than one weapon as well. Don't let your guard down if the suspect appears to drop his gun or surrender. He may be attempting to lure you closer so that he can kill you with another weapon.
2) Response Time- The suspect started shooting at 0816 hrs. The first 911 call was placed at 0817 hrs. Officers were on scene at 0823 hrs and made entry into the building at 0827. This is a fairly typical police response time and is actually a faster entry than I usually see. Despite the speedy response, the killer was allowed unrestricted access to the victim pool for 11 minutes. In that time he killed 10 people and shot numerous others.
Once police entered, the suspect only killed two more people in the 58 minutes that he was being hunted. An aggressive armed response from numerous points of entry makes it very difficult for the killer to continue his spree of shooting. He becomes more concerned with being shot by responding officers than he is about killing innocent people. That's how it should be. Officers and armed citizens need to take the fight to these killers as quickly as possible. It's the fastest way to stop the killing. The report summarizes this reaction well:
"Alexis walks around the first floor of Building 197. His demeanor has visibly changed. He has gone from hunter, to hunted."
3) Communications Confusion– Victims called several different emergency numbers, some called 911 on mobile phones and some called the number for the Navy Facility security. Some could not call because they were required to lock their phones up in a locker while working. This created lots of confusion. From the report:
"The Navy Yard's independent emergency call centers resulted in several emergency calls, which may have contained vital or helpful information, not being relayed to city dispatchers at OUC and responding MPD officers. At the very least, this process created the potential for a significant gap in communications and situational awareness between responding NDW personnel (NDW communications, police, and fire) and OUC dispatchers, MPD officers, and DC Fire and Emergency Medical Services personnel.
This communication gap may have also been compounded by the mobile phone policy for many employees working in Building 197. Depending on their work assignment, many employees were not allowed to take their mobile phones into the building. There were several large lockers at the entrance of the building in which employees were to lock their mobile phones prior to entering the building through the turnstiles. Several employees either disregarded the policy, or it did not apply to their position, as they were able to make 911 calls from their mobile phones which were received by the city's OUC call center rather than the Navy Yard.
In the end, employers with similar cell phone policies for their employees may want to review and reconsider those policies. Does the rationale for prohibiting cell phones truly outweigh an employee's ability to receive emergency alerts and notifications or to contact emergency services? Understandably, this may not be applicable to those operating in highly-classified environments."
4) Running to "the sound of the guns" may not be possible. Cops are trained to move towards the sound of gunfire to locate the shooter. Inside a building gunshot sounds can be very deceptive.
"As they make their way through the front lobby, they hear gunshots, but it is difficult to determine from which floor the shots are emanating. The gunshots echo through the atrium and because it sounds as though they are coming from an upper floor, the team heads up the stairs to the second floor. Alexis, however, is still on the first floor on the other side of the building."
More evidence of the chaotic conditions limiting officers' abilities to hear the gunshots:
"Officers are trained to go towards the sounds of gunshots and neutralize the threat; however, the structure and environment of Building 197, along with the blaring fire alarm, made it early impossible to accurately determine from which area the shots were being fired. As officers were making their way through the main lobby facing the cafeteria atrium, past the shattered glass and the area in which the security guard had been killed, Alexis fired shots on the first floor on the other side of the building. The shots echoed through the building, and many officers were unable to accurately assess from which location the shots were originating."
A better method of finding the killer is to quickly interview fleeing witnesses or injured personnel. they will provide better information than would be obtained by merely relying on the sounds of gunfire.
Additionally, these fleeing employees may be able to provide you with keys or security access cards that you will need in your hunt. Most newer buildings employ some type of electronic access cards to limit access to certain areas. You will need to be able to get into those areas to look for suspects and victims. If you don't have breaching tools, you'll need a key card. Officers here used the key card from the dead security guard to gain access to secured areas of the building.
5) Failure of the Diamond Formation– Immediately after the Columbine shooting in 1999, tactical trainers around the country began devising techniques to teach officers to safely enter a building to engage an active killer. The Columbine event influenced the strategy. Columbine had two shooters along with numerous explosive devices and booby-traps. Strategists theorized that a four officer team would be needed to safely handle these threats.
That idea made a lot of sense at the time. But since then, we haven't seen many instances of multiple shooters, nor have we seen booby-traps being set for the cops. In the majority of instances, we don't need four or more officers to engage the threat. One well trained officer can do the job much more quickly than waiting for a four-officer team.
Another disadvantage of the four-officer "diamond" or "quad" formation is that it is difficult to maintain in tight quarters. From the report:
"The diamond formation that officers train in and utilize for proceeding down a wide hallway during an active shooter scenario would not be effective in Building 197, and would, in fact, place them in an unsafe position. The pathways between cubicle partitions and offices are, in many areas, only a few feet wide, which barely allowed for one fully-outfitted officer to move through the cubicle areas."
There are instances where a four officer team would be useful or even necessary. Most active shooter events are best handles by individual officers making separate entries and linking up within the building if necessary. If your active shooter training doesn't include this type of single officer entry, you are relying on outdated tactics and need to improve your tactical repertoire.
6) Medical Issues- Once enough "hunter officers" enter the building (as determined by the officers inside and the incident commander), the remaining officers must handle perimeter and traffic control issues. Once those are established, officers and paramedics should be making entry to treat and/or rescue additional victims. The officers need medical training and equipment. From the report:
"MPD is procuring and will be distributing tactical emergency casualty care (TECC) kits to its officers that include such items as tourniquets, trauma gauze, and quick-clot, and training officers in TECC methods. This would allow officers to provide medical attention in those first critical moments to those who may have suffered serious, life-threatening injuries. While this approach may be interpreted as conflicting with the accepted active shooter training principles that instruct officers to bypass injured victims to find and neutralize the threat, a sensible balance can be struck. If life-saving measures can be provided to a seriously-injured victim or officer without delaying the search for the suspect or shooter, it would be reasonable to do so. The objectives – neutralizing the threat and saving injured victims – may not always be mutually exclusive and unnecessarily sacrificing one to achieve the other is not necessary. "
I initially provided this training to the officers in my department in 2009. This is not new technology. There are agencies (the MPD included) who are still not providing tactical medicine training or gear to officers. That needs to be remedied. Every officers should receive training in the Tactical Combat Casualty Care (TCCC) principles and be issued pressure bandages, hemostatic agents, tourniquets, and chest seals.
7) Radio issues. Some radios didn't work. Some agencies didn't have access to the channels MPD was using. Other officers had problems even hearing the radios over the loud fire alarms. The report suggests a primitive (but workable) solution…runners.
"When responding to a major incident, officers may find that radio communications and cell phone service are not available. First responders should be prepared for the possibility of having to relay information through non – traditional modes of communication,such as utilizing runners or hand signals."
Runners are a good idea. Who on your department could serve that role? Commanders should pre-identify those officers and hold them back in reserve in case they are needed in this critical capacity.
8) Cameras. There was closed circuit video available in the building the shooter had attacked. That would have been tremendously useful for command staff. It wasn't utilized because no one knew how to access the video terminals and portals.
I suggest having any security video of large public buildings visible through a web portal. Simply log on to a website with appropriate credentials and get access to the cameras. The command vans all have internet access. Let the commanders pull up the video feed right from the van instead of having to go to some separate building to see the video.
I would encourage all of you who have any interest in active killer response to read the report. It's well written and insightful. But I fear the information will go unnoticed by the public officials who most need to learn its lesson. Reading 83 pages is too much to ask most police leaders. If they went to that effort, their golf game would likely suffer. They might also miss the latest History Channel documentary or their favorite computer solitaire game if they made the effort to learn something new. No, this one won't be read by the people in charge. As always, it's up to you…the responders who care…to read the report and learn from the mistakes made by your fellow officers and citizens.