Written by Greg Ellifritz
My obsession started early. As a teenager in the 1980's I would annoy my school teachers by using class time to catch up on my fictional reading. The late Jerry Ahern's "Survivalist" series was always a favorite. Ahern wrote entertaining stories about living in the USA following a nuclear bombing by the former "Red Menace" U.S.S.R. The books were all about action, adventure, and guns…every teen boy's favorite topics.
But for me, it was more than just entertainment. I always used the story lines to stimulate my imagination by thinking "what would I do in a situation like that"? Even though it's been 35+ years since I first read one of Ahern's books, I still find myself following a similar pattern.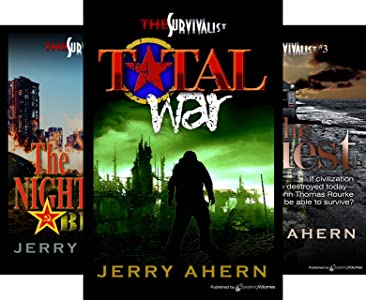 Most of the fictional books I read tend to be oriented towards dystopian survival or societal collapse. They make me think and give me excellent ideas to further improve my skills and abilities. Nowadays, I tend to read novels that are a little bit more complex than Ahern's old "Survivalist" books, but they are just as entertaining and valuable.
If you were to ask me for recommendations about good books in this genre, I might tell you to read "The Road", "Patriots", "Lights Out" , "One Second After" or "World Made by Hand". These books are the best of the bunch at describing the potential dystopia that may be forthcoming. They provide great food for thought about preparing for emergencies of all sorts. The main problem is that all these books are really dark and quite depressing as well. Unless you are really interested in the genre, you might not finish them.
One question I often get from my students is: "How can I get my reluctant (wife, husband, kids, parents, etc) to better understand why I am trying to be more prepared?" I always advise my students to "Tell them a story." Our brains have evolved over thousands of years to pay attention to stories. Appealing to logic just doesn't stimulate the imagination as much as a good story. Good stories cause people to think; and thinking is the first step.
These stories can come from the newspaper, TV documentaries, movies, or books. Ultimately, each person will have a preferred medium through which to obtain information. If you want to convince a family member to be more prepared for future catastrophes, you must find a story that both illustrates the point you are trying to make and will keep your intended "victim" entertained enough to finish it.
I'm sure there are good survival-related TV shows and movies, but I prefer to read. I've compiled a few books that I think may be more appealing to your reluctant family members than some of the more hardcore survivalist novels. Check them out.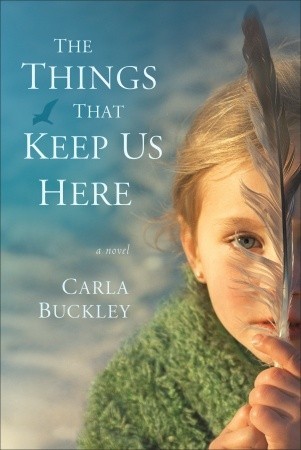 I gave this book such a high rating not for the writing style or the story itself, but for the exceptional way that the author is able to relate the dangers of a pandemic (or other emergency) to "normal" people.
It highlights how easily society can break down and what the consequences of that breakdown would be for the average unprepared family. It's a good story and those who read between the lines will glean lots of good information about what to do to be prepared for coming turbulent times or the next more potent Covid-19 pandemic.
If you are trying to introduce a reluctant family member to the idea of survivalism or preparedness, this is a great book to get things started.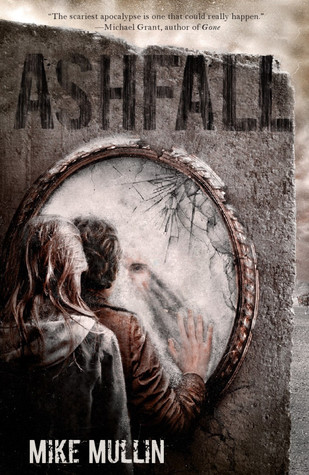 Ashfall by Mike Mullin
A very good apocalyptic survival novel told from the viewpoint of the teenage protagonist. The teen, Alex, travels across several states to find his family after they were separated when the Yellowstone Super-Volcano erupted.
Alex's experiences would be a great read for a teenage or preteen boy and would generate some good topics of discussion for those of a preparedness mindset. I think some girls would like this story as well due to the strong female teen who saves Alex on numerous occasions.
Although this one was probably intended for a teen audience, it was a good read and kept me entertained throughout.
Ashen Winter is the second installment in the series. The finale is Sunrise. I found all of them to be well done and worth reading.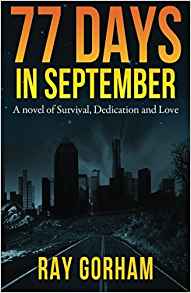 A thriller about an EMP attack on America and what happens during the following few months. The book is somewhat unique in that it is told from the dual perspective of a husband and wife. The husband is away in Texas on a business trip when the EMP is triggered. His part of the story details his tribulations crossing the country on foot to get back home to his wife.
Simultaneously, the book tells the story of the man's wife and son who were left alone to fend for themselves against angry neighbors, roving bands of outlaws and an insane Deputy Sheriff. Both perspective are useful from the standpoint of generating ideas and identifying potential holes in your family's survival plans.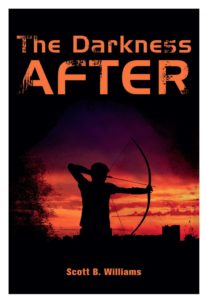 This one is another EMP book. After the EMP attack, a teenage girl is stranded when trying to get home to her newborn baby. When she falls under attack from some men who want to rape her and steal her car, she is saved by a teenage boy who was out hunting in the area. The two undertake a trek on foot, by car, and by boat to get to their respective homes. This one should resonate well with the teenage kids you might want to influence.
This is a story about a viral pandemic. The weird thing about the virus here is that it only kills adults. Very quickly, there are no adults left on Earth. Older and larger teenage kids resort to cannibalism to feed themselves. That forces the lead character (Bryn) to set out on a trip to the everglades for safety.
While traveling she teams up with a young gay male teen and a German foreign exchange student. Bryn is definitely the hero here and with her Krav Maga skills, she kicks some ass. She will certainly appeal to any young female in your family. I found the choice of an overtly gay teen and a man from another country to be brilliant additions to the plot that make this book a little different from some of the others I've read. If you have family members who don't quite resonate with the square-jawed, ultra-masculine protagonist who usually inhabits books like these, I think you'll like the Apocalypsis series.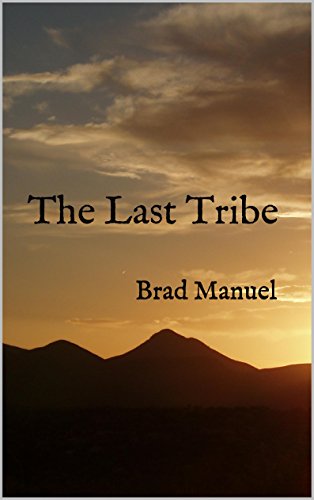 The majority of post-apocalyptic fiction books have central themes of violence and resource scarcity. Those are uncomfortable topics for a lot of people. This book is quite different. It contains very little violence and no fighting over scarce resources. The premise is quite unique. A virus kills almost everyone on the planet. Only one person in a million survives. With very few survivors, acquiring scarce resources isn't an issue. Each survivor has an entire city's worth of goods to scavenge. This book forces the reader to think about alternate ways "the apocalypse" can play out.
This is a long one. It's actually three books in one and totals 720 pages. Most of the reader complaints focus around it's lack of action and excitement. Even without frequent gunfighting scenes, I found it entertaining and enjoyable. The primary protagonists are a pair of young teenagers, creating a definite appeal for the children and teens in your family.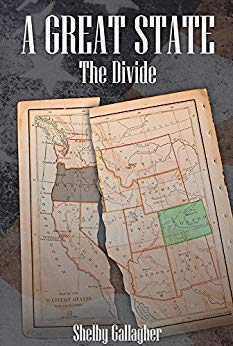 The protagonist in this novel is a single mother of a teenage boy. The book presents the challenge of integrating kids into your preparedness activities, dealing with a spouse who has no interest in prepping, and some of the specific concerns of a single mom trying to prepare herself and her son for an upcoming collapse. It honestly isn't the most exciting of the books on the list, but it generally held my interest and I think it is worthy of your consideration. It's a great effort for a first-time author.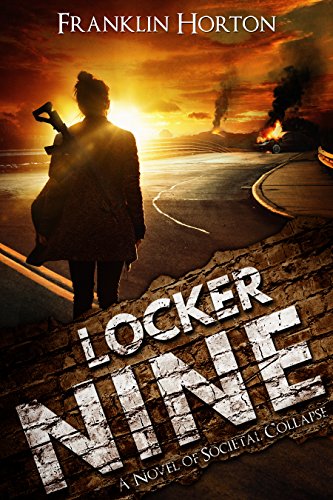 Several of the books listed above had teenage protagonists. This one is the only book that focuses on two college students attempting to make it home following an EMP attack. It's rather unique in the fact that one of the girls has been well trained by her survivalist father. Her roommate has zero skills.
Both girls are on the run from their college dorm and following the plan provided by the survivalist father. The book isn't a deep character exploration or a complex tale. It just details survival from the perspective of two college-aged women. The book also gives parents of college students some ideas about how to prepare their offspring for a crisis even if far away.
I recognize that this isn't a massive book list. There just aren't that many books out there in the survivalist genre that are both useful and entertaining. As I find more of these kind of books, I will update the page.
Happy reading!
* Some of the above links (from Amazon.com) are affiliate links. If you purchase these items, I get a small percentage of the sale at no extra cost to you.