Written by Greg Ellifritz
Here are two quick reads written by some friends of mine. I finished both of them this week and found each to be a valuable resource.
The first is Annette Evans' book The Dry Fire Primer.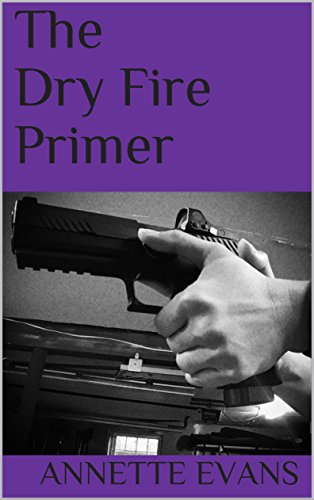 Annette introduces the book as:
"Dry fire – practicing without live ammunition – is an essential tool for every gun owner who wants to learn how to handle his or her firearm more proficiently. It saves time and money while remaining an effective training method whether you are interested in guns for a hobby, for self-defense, or for competition. While there are many books that describe specific dry fire regimens, they don't always give you the information you need to use them best. That's where The Dry Fire Primer comes in. It bridges the gap between "I've heard of dry fire" and "I'm going to be a dry fire maniac and use it to its greatest potential." Whether you're brand-new to dry fire or just feel like you could be getting a bit more out of it, this book is for you"
If you've read my writing for any time, you'll know that while I understand the benefits of dry practice, I absolutely hate doing it. With that said, I'm going to give Annette's methods a try. You should too.
The second is Claude Werner's Serious Mistakes Gun Owners Make.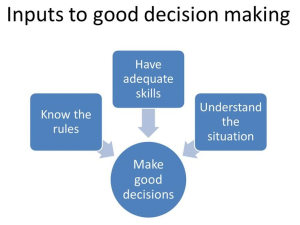 Claude describes the book as follows:
"This book is not about techniques of shooting firearms; it is about Decision Making, specifically Bad Decision Making.
Our Mindset leads to our Decisions. Our Decisions lead to our Actions. Our Actions lead to our Outcomes. This sequence controls our destiny in everything we do, including using a firearm for Personal Protection. Unfortunately, decision making in the firearms community tends to focus on the tool, the firearm, instead of the desired outcome for owning it. Endless debate goes on about caliber, action type, ammunition capacity, and other material oriented aspects of ownership. In the broad context, these are extremely minor considerations as long as the owner can operate the firearm adequately.
Where the discussions don't go nearly enough is the circumstances involving the usage of firearms and the decisions about our internal software that we have to make. "Usage" doesn't always mean shooting the gun, either. There are a host of other issues, such as storage, legalities of carrying, and even possession, that aren't often discussed. But those internal software issues are much more likely to determine the difference between a Positive Outcome and a Negative Outcome than hardware issues like type of gun and caliber. The amount of misinformation that runs rampant within the gun community leads many new owners down the wrong path in their Mindset and potential Decision Making.
This book provides some insight about how to avoid the Serious Mistakes."
The book provides real-life examples of serious gun owner mistakes and details the negative consequences of those actions. Furthermore, it describes how to avoid making the serious mistakes in the first place.
If this book was included as required reading with every new gun purchase, I think the gun world would be a much better place.
It's inexpensive and a short read (about 70 pages). Pick it up. Read it and share it with your teenage children after you teach them to shoot.
I heartily recommend both resources.
While both Annette and Claude are personal friends, and both provided me with review copies of their books free of charge, neither provided the book with the expectation that I would like it or do a review on my website. My opinions remain my own. Neither author is compensating me in any way for this review.
Some of the above links (from Amazon.com) are affiliate links. As an Amazon associate I earn a small percentage of the sale price from qualifying purchases.
If you would like to further support my work, head over to my Patreon page.