Knowledge to make your life better. If you have some free time, check out some of these links this weekend.
A short interview from Dr. Z about some of the restraint escape options I taught during the Rangemaster Tactical Conference.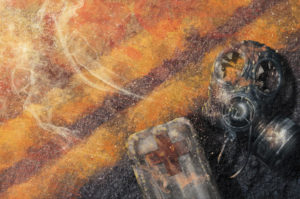 Case studies of three of the largest bioterrorism attacks of late. While we are on the topic of CBRNE, you'll also want to check out How Bad Would a Radiological Terrorist Attack Be and 7 Things you Need to Know to Survive a Nuclear Incident.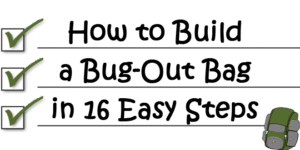 Do you have a bug out bag? If you don't, here is a good summary of how to create one. You'll also want to check out this video from Lifehacker as well. You might also consider having one for your pet.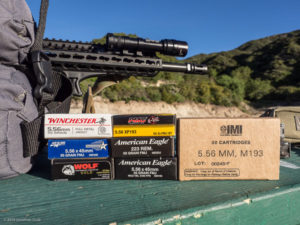 Quality accuracy and velocity data for several of the most common 55 grain .223 loads.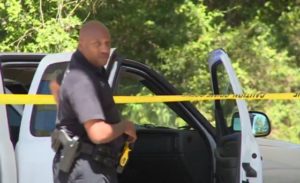 This one is for all of the open carry advocates who believe that an openly carried gun is a deterrent to crime. This guy's openly carried gun did not deter his attacker one bit. In fact, his attacker decided to try to take the weapon. The gun grab probably would not have occurred if the weapon had been properly concealed.
Your open carry gun DOES NOT deter crime. If it did, no police officer would ever be attacked. In 2014 (the most current stats), 48,315 police officers were assaulted while on duty. Presumably, the vast majority of those officers were open carrying their firearm. The presence of a gun did not deter those attacks, just like it didn't deter this one.
Be smart. Keep your weapons concealed. Even better advice, don't get involved in petty situations like the one this firearms instructor found himself in. Not your problem. I bet the firearms instructor wishes he had let it go. It's not worth getting into a shooting because some dude threw a bag of potato chips at a store clerk.
Samuel Hayes has an excellent commentary on this incident as well.
Tim also weighs in with Lessons from real life: The Potato Chip Assault.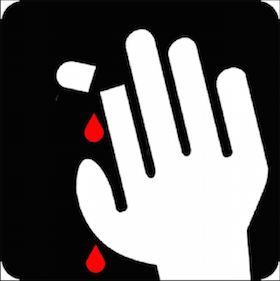 For my readers interested in medicine, here is a very thorough review of hand injuries and how to treat them.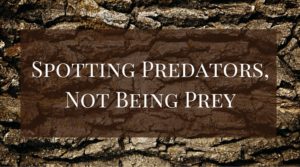 An incredibly informative podcast with my friend Craig Douglas. The actual interview starts around the 12-minute mark.

A fun rifle shooting drill.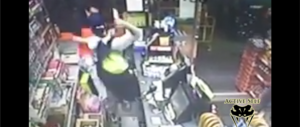 A good review of some real-life edged weapons response options from Active Self Protection.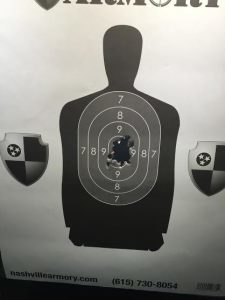 Sherman details his experience auditing the Tennessee Concealed Handgun Licensing course. Most state CCW courses are similar. As Sherman says:
"A permit class isn't training…a permit class isn't practice. A permit class is the bare minimum information that state bureaucrats think you need to be able to safely load, unload and carry a pistol, in legal locations, in the state in which you reside. If you want to actually LEARN how to use that gun, you're going to need training. You don't have to look far on this site to find great places to train, that will actually prepare you for what you will really encounter on the streets and parking lots of America. Even if you think you, "know all there is to know," about defensive pistolcraft, shooting under the supervision of a competent instructor who can see things you cannot, relative to technique, is invaluable. I highly recommend you seek out competent instruction…getting the, "paper," is just a legal hoop you have to jump through!"
This is critically important. You have know idea what you don't know after a permit course. Just like driver's ed doesn't make you a race car driver, your state CCW course doesn't make you competent to handle a gun under life-threatening conditions.

An intelligent look at defensive flashlight selection.
Ron teams up with Travis Haley to teach trigger control. Ron has an innovative way of explaining the concept that might appeal to all you "trigger jerkers" out there. Do your shots go left or down and left (for a right handed shooter)? If so, watch the video. I've taken a couple of classes from Ron, and I can tell you that he has scientifically analyzed every aspect of shooting more than anyone else I know.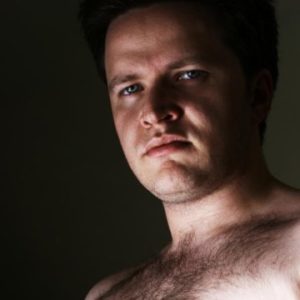 Very interesting article here for those who study the warrior sciences…
People judge fighting ability by looking at faces and upper body strength. There isn't much you can do about your facial structure, but it seems that you may be able to avoid some conflicts if you build some muscle (at least in the upper body). People will judge you to be a better fighter, regardless of your actual abilities.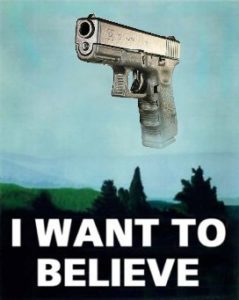 One of the best articles Todd Green ever wrote.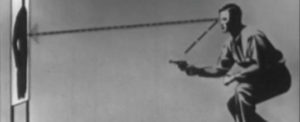 It may be a training issue. But the real question is "Is it worth the time and money it takes to master the skill?"
Read Grant's book on Revolver Shooting for some more of his wisdom.
You've heard that male suicide bombers will be rewarded with the mythical "72 virgins." Ever wonder what motivates female suicide bombers?
Last week I posted a link to a full PDF copy of a 1978 issue of American Handgunner. Here is one to an even older 1977 edition. It's cool to look back on the history of the shooting industry like this.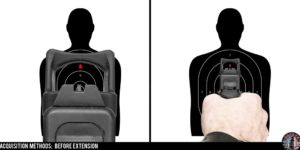 Very good advice about how to quickly pick up the red dot on an optic-equipped pistol.
Very sensible advice here. Looking back in retrospect, this method is the one that I embraced as a kid and was responsible for a lot of my current day survival knowledge.
If you would like to read more articles like this one, please sign up for my email updates.
* Some of the above links (from Amazon.com) are affiliate links. If you purchase these items, I get a small percentage of the selling price.