Knowledge to make your life better. If you have some free time, check out some of these links this weekend.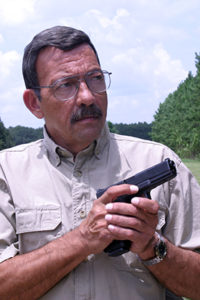 Everyone who owns a firearm should read this interview with Massad Ayoob. Bad things can happen when you answer the door with a gun in your hand.
This is an example of the "Bag Trick" executed extremely poorly.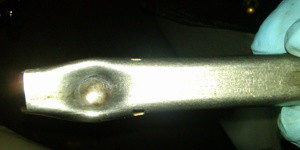 One of the many reasons I prefer vertical magazine pouches over horizontal ones for police duty belts. The vertical pouches protect the lower stomach area that isn't covered by a ballistic vest.
In my research I've seen dozens of shootings where a bullet has been stopped by a pistol magazine. It is much more common than you might think.
This is pretty cool. Deer get their antlers entangled while fighting and can't free themselves. The game warden took a single shot with his pistol from 20 feet away and broke an antler, freeing the deer.
I don't know many law enforcement officers who could reliably take that shot. Exceptional work and innovative thinking. H/T to Bayou Renaissance Man for the link.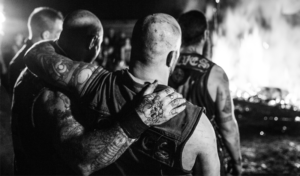 A lot of cops use the term "brother" quite liberally. You aren't my "brother" if you refuse to stand up for me or fight for what is right in the face of pressure from supervisors or petty political tyrants. I prefer Jack Donovan's definition of the word:
"My brotherhood comes with strings attached. Actually, they're more like chains. My brotherhood means that we're in this together all the way to the end of our lives or our friendship. We only get out dead or dead to each other.
Is that what you meant when you called me "brother?"
I don't think so."
You should definitely read his book The Way of Men.

The constant push for police "de-escalation" has consequences. Here's an example where police de-escalation led to a person being taken hostage. The problem with de-escalation is that it requires the criminal's cooperation. Violent criminals in the middle of committing violent crimes seldom want to cooperate with the police! There are many situations where a cop can calm things down and de-esclalate. There are some situations where immediate decisive violent action on the part of the police officer is required. When a cop is "de-escalating" and a criminal is "escalating," people get hurt.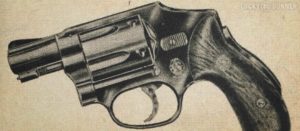 A very good review of historical police revolver training doctrine from shooting one handed single action to the "FBI Crouch" to more modern ideas. If you are a revolver nerd, it's well worth the read. Although most of my defensive revolvers are "hammerless" and I do 99% of my practice shooting double action, I'm not as hard line on the issue as the author. If I had the capability of shooting single action, I would not remove it. On a very long deliberate shot, the single action mode may be useful.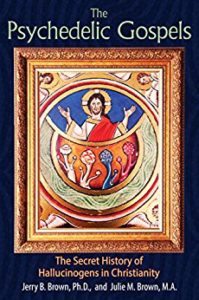 What I'm reading…
This is a very compelling look at how hallucinogenic drugs might have played a role in the history of Christianity. Yes, some of my book selections are a little strange.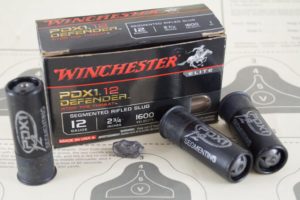 Nice ballistic gelatin results for this segmenting slug. This is a very good option for a self defense load in your shotgun. You can see some barrier testing I did with the same load a couple years ago HERE.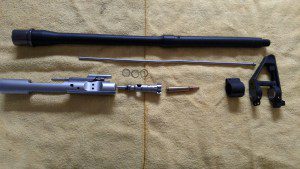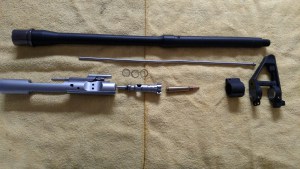 If you own an AR-15 rifle, you should be able to troubleshoot problems with the gas system.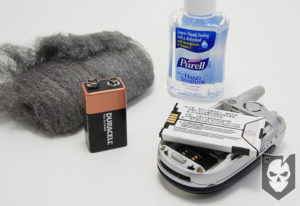 Everyone on the planet should know how to start a fire quickly and easily, even if you don't have matches or a lighter.
Do you often miss low or low and to the left (for a right handed shooter)? Read this article and give the tips a try.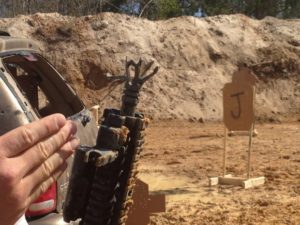 Take a look at the "banana peel" flash hider damage. That's what happens when your muzzle is filled with mud. Luckily it was a flash hider and not the barrel itself. Keep your muzzles out of the mud and get rid of your single point slings.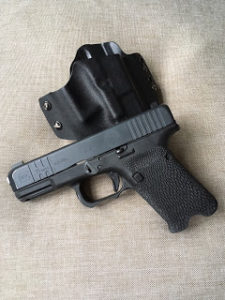 Dave Spaulding talks about some custom gun modifications he has carried over the years.

I've always thought it to be pointless to argue with people on the internet. That's why I deleted the comment section here and simply ignore all the people who want to argue with me on social media.
Who could think this is productive behavior?
Maybe people aren't trying to be productive? Maybe they are trying to get a dopamine hit from the outrage they manufacture? Fascinating hypothesis. Read the article and see if it makes sense to you.
I get dopamine from other activities in my life. I have no need for manufactured rage.
An extremely well researched article about how folks hid their firearms in the latter part of the 19th century. If you like the topic, you may also enjoy reading Hideouts & Sneaky-Guns: Concealed Carry In The Old West.
H/T to Mike Driscoll for finding these two articles.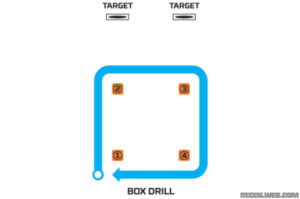 The "Box Drill" is a fundamental skill building exercise for learning how to shoot while moving.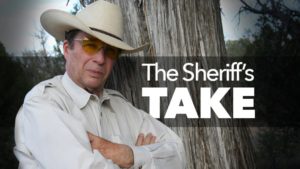 This is basic and sensible advice about some of the things you should be considering and practicing if you rely on a rifle or carbine for self protection.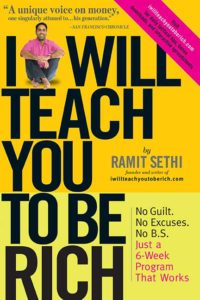 This article describes several extensions that you can add to your web browser to save you a significant amount of money on your online purchases.
In this video, Short Barrel Shepherd analyzes a recent force-on-force training scenario he participated in. During the scenario, he was able to deploy a Ka-Bar TDI knife from a sheath mounted on the MDTS Pocket Shield designed by Chris Fry and manufactured by Raven Concealment. This set up is pretty slick. For those of you who work in a "no guns" office envirionment, a TDI knife mounted on a pocket shield and carried in a front pants pocket may be the best option to have a lethal force tool immediately available.

Good advice here from Hock Hochheim.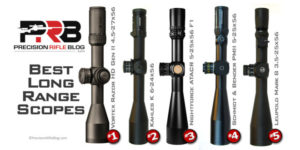 An interesting look at what kind of glass the world's best competition precision rifle shooters use on their rifles.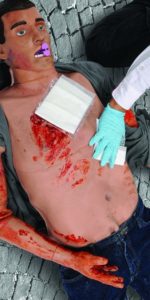 My friends at BFA/FASTER are presenting two short classes on battlefield first aid in the Cincinnati area in a couple weeks. The classes are designed to teach untrained responders how to treat gunshot wounds and blast injuries with limited equipment during or after an active killer event. These are good classes and the money goes to a scholarship fund to send armed school staff members to additional training about how to respond to a school shooting. Check them out.
* Some of the above links (from Amazon.com) are affiliate links. If you purchase these items, I get a small percentage of the sale at no extra cost to you.