Knowledge to make your life better. If you have some free time, check out some of these links this weekend.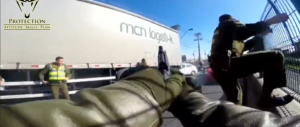 In all my shooting classes I stress the need for malfunction drills. Your "100% reliable" pistol will not be 100% reliable in a gunfight. Improper grip (caused by trying to shoot fast), fouling the draw with clothing, an unstable shooting platform as you are moving to cover, bumping the mag release in a fight, or your opponent's gun grab could all cause malfunctions that you will never see at the range.
Most shooters coming to my class don't reflexively know how to clear a malfunction. This officer didn't either. It appears his magazine wasn't fully seated. That issue would have been fixed with a simple "tap/rack" if the officer was more competent.
Work your malfunction drills!
The static cord is a very good way to carry a fixed blade knife for optimal concealment. It provides easy access, but you can shove the entire knife down into your pants if necessary and nothing will be seen. This is how I carry my ceramic knife (will go through metal detector) when I travel internationally.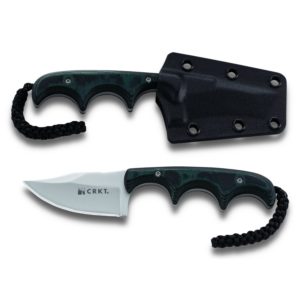 Speaking of knives, I've had three different students in the past month carrying this one. If you are looking for a small fixed blade knife for centerline carry at a very inexpensive price, check this one out. It's a 2″ Bowie style blade with a nice factory horizontal carry sheath. It's tough to beat for $20!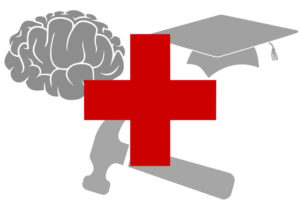 My friend Caleb Causey from Lone Star Medics hits it out of the park with this one:
"If you have to ask, "What items should I keep in my Medical Kit?" or "Which IFAK is the best?" The answer is "EDUCATION!" Yes, I'm yelling. When you ask me these questions you're telling me two things. First off, you don't have a clue what you're doing. Second, you probably don't have a clue how to use a med kit even if you had one."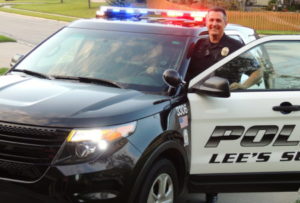 A very interesting look at they kinds of guns the major west coast police agencies carry.
Everyone talks about "being a good witness" when encountering violent crime. I like Kathy's idea better. Be a bad witness. Get the hell out! Part Two is worth a read as well.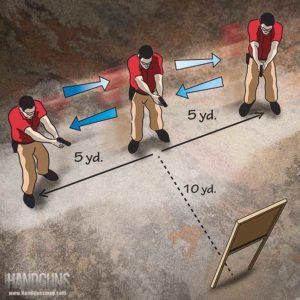 If you have a range where you can move, give this shooting drill a try.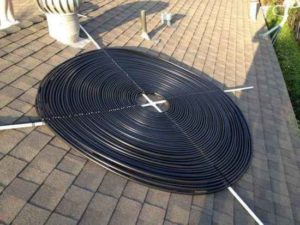 Neat ideas here that might appeal to both my prepper and environmentalist friends.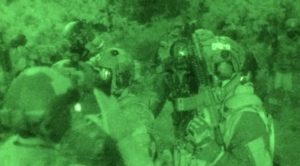 For my police readers, here is some quality advice about using night vision during warrant service.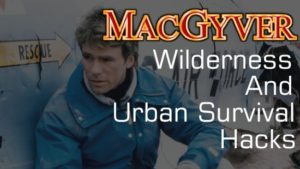 A few of these tricks are pretty cool.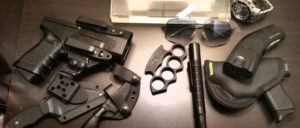 A well thought out list of items an armed citizens might consider for concealed carry.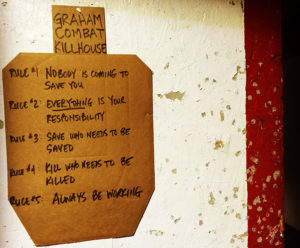 These aren't just rules to follow when going through a training shoothouse, they are rules that apply to your entire life. Understand rules one and five most importantly. If you master those, you'll be OK in most tactical situations.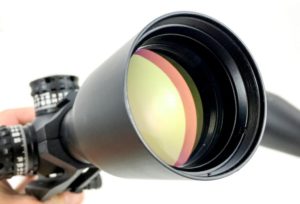 A thorough primer on buying a scope.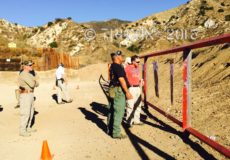 I don't get many unteachable students, but, like Jeff, I eventually cut them off. They aren't worth the energy fixing. If you are "that guy" don't waste either your time or mine by coming to one of my classes.

Cecil has some good advice for instructors. I would advise the same thing and I would encourage instructors to always be improving their skill sets so that they master other "lanes" as well.
In a review of Sebastian Junger's new book, Jack Donovan discusses many important issues about masculinity as well as the difference between tribalism and humanitarianism.
"Men are still theoretically supposed to be prepared to be heroes and fight to protect their loved ones if necessary, but if they attempt to acquire the tools and skills to actually do those things — instead of just expecting to magically download them like Trinity in an emergency — they are called paranoid or labeled "gun nuts" and treated with suspicion. Men are supposed to be prepared, theoretically, to use violence, but they are never supposed to actually like it. To hope for some kind of opportunity to use violence, to enjoy the idea of being violent, to enjoy actually being violent, to kill another human being and not feel bad about it — these are the most taboo of feelings. These are not the kinds of feelings people want to hear."
I'm certain that my readers would really enjoy Jack's books The Way of Men and Becoming a Barbarian.
If you would like to read more articles like this one, please sign up for my
email updates
.
* Some of the above links (from Amazon.com) are affiliate links. If you purchase these items, I get a small percentage of the selling price.