Here are a few links to articles and videos I found interesting this week. Some are intellectual. Some are informative. Some are just fun. If you have some free time, check them out this weekend.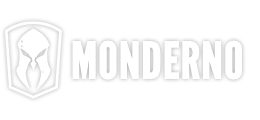 An informative infographic showing how your state compares to the others in every category of violent crime.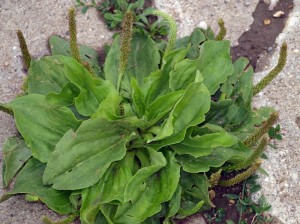 Learn about the lowly plantain.  It's a weed that grows in almost everyone's yard and it can be used in multiple ways for food and medicine.  It doesn't mention this in the article, but the plant's seeds (when eaten for a few days) provide a natural insect repellent effect.  When I was living in the woods and teaching wilderness survival to kids, I always ate a few plantain seeds every day.  It did a great job keeping the bugs away.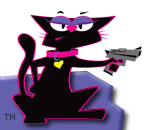 Kathy Jackson brings up a very common problem…needing permission to save your own life.  This article is very good as well.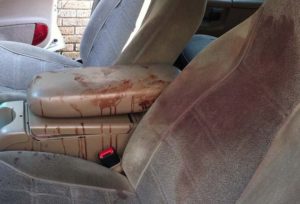 A powerful narrative about how one man will never be caught unarmed again.
The Ranger version of this load is my current favorite carry ammunition for my .38 snubs.  It's good to see that the PDX Defender performed exactly the same.  It's a good choice for anyone who can't get the Ranger LE loads.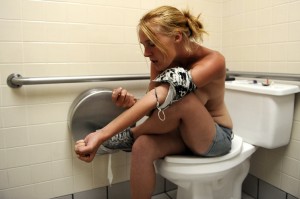 If you don't have regular contact with criminals, you probably don't know how bad the heroin problem is.  I would guess that 90% of the people I arrest are hooked on heroin.  It's rare to encounter a robber or thief who ISN'T shooting heroin.  As the article states, most get hooked on prescription pain killers (often recreationally) and then can't afford them anymore.  Dose for dose, heroin is about a third of the cost of the pharmaceutical drugs on the street.  The long term addicts I deal with tell me that they spend $200-$300 a day on their drugs.  They don't have jobs, so they need to steal a lot of stuff to feed their addiction.  This article explains a lot about the issue.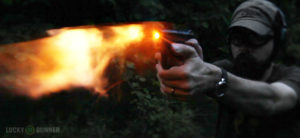 An excellent article detailing why some loads have larger flash than others.  It's tough to tell how much muzzle flash your defensive load creates when you only shoot in the daytime.  Get out at dusk, or turn off the lights in your range so that you can get a better idea about how much flash you may be creating.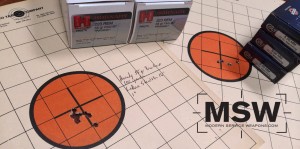 I really respect the guys at MSW and re-post a lot of their stuff.  I disagree with them here.  The steel case Hornady practice load is quite accurate, but I wouldn't use it.  Four years ago one of my officers blew up his department rifle using this ammo.  He had a squib load, but didn't know it because of the other guys firing on the line with him.  The squib left the bullet stuck in the barrel and the next shot blew up the gun. Hornady replaced the lot of ammo and the gun without any trouble.  Apparently, it wasn't the first time they had a problem with this particular steel-case load.  Buyer beware.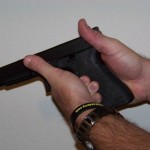 If you haven't had professional training (your CCW class doesn't count), you probably don't know how to properly grip a handgun.  This article will help.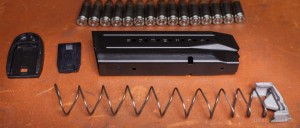 There are no easy answers…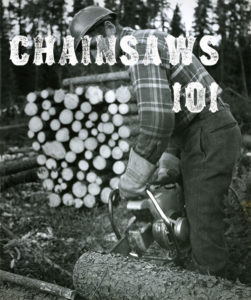 I'm always amazed at the "preppers" who have a year's stored food and an arsenal in their house, but they don't know how to use a chainsaw.  Downed trees from storms and tornadoes are far more likely than a zombie apocalypse.  Buy yourself a chainsaw and learn how to use it.

A simple acronym to ensure you are buying a quality CCW holster.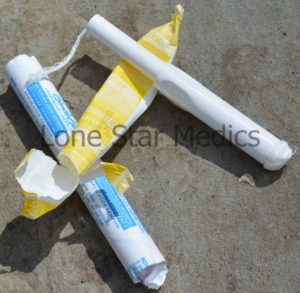 Caleb Causey is my hero! In this article, he addresses the single most frustrating issue I have to deal with in my medical classes…survivalist wannabes who think that tampons are the best treatment for gunshot wounds. They aren't. Caleb, your next assignment is to do an article about why cauterizing wounds with gunpowder and fire isn't recommended. I think people have spent too much time watching Rambo movies!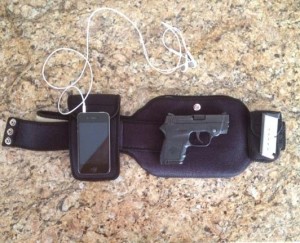 An option for those of you who would like to carry your blaster when you run.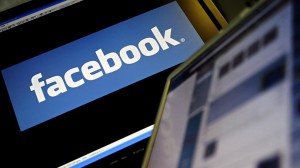 Not only is the media capable of manipulating your feelings, what your friends say on Facebook affects your mood. Choose both media and friends wisely!
"These results suggest that the emotions expressed by friends, via online social networks, influence our own moods, constituting, to our knowledge, the first experimental evidence for massive-scale emotional contagion via social networks, and providing support for previously contested claims that emotions spread via contagion through a network."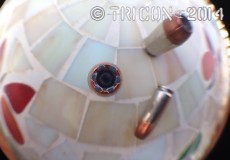 Some nice words from Jeff Gonzales about my stopping power study.  His summary is perfect:
"In the article from Greg of interesting note was the number of immediate stops that were generated from the common defensive rounds (38spl, 9mm, 40cal and 45ACP). You can expect a little bit more than half the time to see an immediate stop. Since the other half will require multiple hits you will then need to able to deliver multiple hits on target in a quick manner. One of the major points to take away was the time it takes to deliver multiple accurate hits quickly with the 9mm. I feel for the large majority of the population they will be more successful with the 9mm at achieving multiple accurate hits quickly than any other common defensive caliber. You will see some anomalies, but don't get too wrapped around the axle with the few who might be somewhat faster."
I've trained with Jeff and found him to be an excellent instructor.  Check out his website, Trident Concepts.
If you are interested in seeing more articles like this one, please sign up for my email updates.