Knowledge to make your life better. If you have some free time, check out some of these links this weekend.
I understand. Carbine classes are fun. Don't mistake "fun" for "important." The weapon of choice for the cop and the armed citizen is the handgun. You need to prioritize that in your training. Scott Reitz explains why in this article.
Scott is an LAPD legend and runs ITTS. His book The Art of Modern Gunfighting is a must read for any student of the gun.
You may also want to check out Scott's range drill to deal with knife wielding attackers in low light.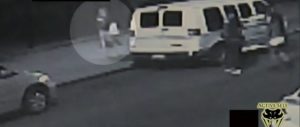 It's sad when violent criminals don't even have to work to find a victim to attack. When you don't notice a pack of at least five teenage males executing predatory movement patterns, you are failing at the whole "situational awareness" thing. Get off your phone when you are in a public location!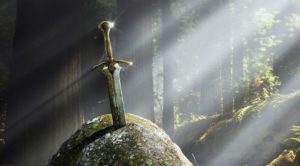 "All opinions are not created equal, and yours isn't even close to being on the same level of the names constantly on your tongue when you talk down about those who are always working to reach perfection. With a Chris Kyle shirt on your back and a Punisher back plate on your Glock, you have the moral ineptitude to assume your experience qualifies you to churn out a diatribe about how gun fighting really goes and that (insert instructor here) doesn't know shit.
It's you who doesn't know shit, and you will go from ignorant, to stupid at the drop of a hat to drive that point home. Like a self-fulfilling prophecy; a manifest destiny of Dunning-Kruger excellence, you are everything that is wrong with the shooting community and anyone who doesn't make an attempt to at least show you that is wrong also."
Loren Christensen calls these folks "The Exclamation Point People."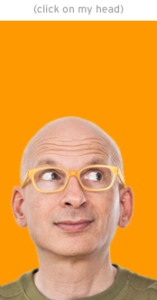 Continuing on the theme of being a professional instructor, this is sage advice from Seth Godin. I've taken more than 4,000 hours of formal use of force training in my career, but I still attend other instructors' training classes at least two weeks a year. I read EVERY important book on the topic of firearms training and self defense. Don't pick an instructor who thinks he is "fully baked."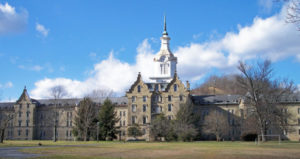 A fascinating write up about the author's visit to a restored former "Lunatic Asylum." Dealing with lunatics on a daily basis, this is a topic I have a lot of interest in. Things were very different in our country just 75 years ago. Don't miss Part Two or Part Three either.
What a cool old gun! I would love to have one of these (and someone to load unlimited quantities of .35 Remington rounds to feed it). This would be a perfectly serviceable police long arm even today.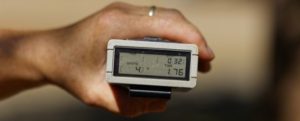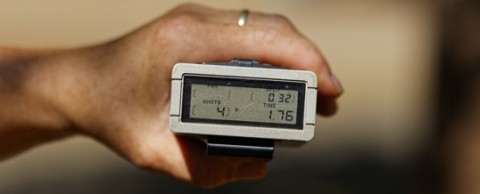 I've also heard this issue referred to as "preoccupation with inconsequential increments." Grant is right. You should avoid it. The key thing here isn't to eliminate objective measures of tangible improvement. It's the "inconsequential increments" that are the problem. Creating measurable improvement is critical. Wasting hundreds of hours of training time to speed up your reload by a tenth of a second is not.
Jeff Gonzales talks about the new reality we face with regards to terrorists targeting civilian targets in the USA.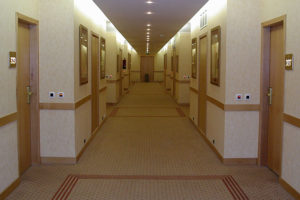 Some quality hotel security tips from ITS tactical.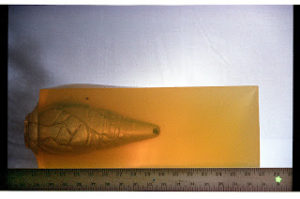 Dave Spaulding shares his insights after having participated in numerous recent ballistic gelatin ammunition tests. His observations are similar to mine. Although there are some other loads that are certainly adequate, the Federal HST and Speer Gold Dot consistently perform better than anything else on the market.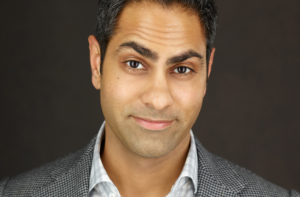 Lots of people ask for my advice. Many don't actually want to hear what I have to say. They just want me to affirm that their choice is a good one. Here is a really good article about how to handle a request for advice by differentiating between the people who are actually willing to take action and those just looking for a "professional's" support of their poor decision.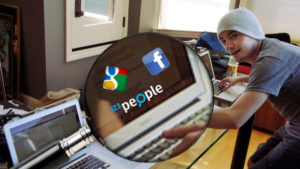 This is an older article but the advice it provides is still right on. It lists some good free internet references to gather background information on any new friends or lovers.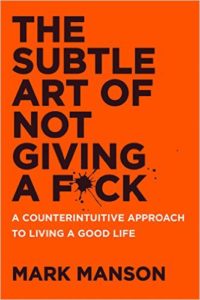 What I'm reading…
I just finished this book. Not relevant enough to the issues of firearms and self protection to merit a full book review, but a decent read nonetheless. It was a fast read and was in irreverent take on evaluating which issues are important in your life and which ones are not. I think some of you will really like it.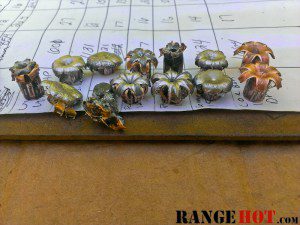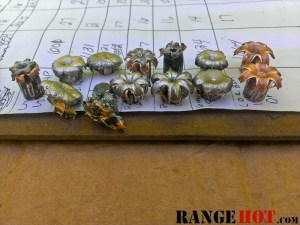 A very nice collection of ballistic gelatin tests for many common defensive calibers.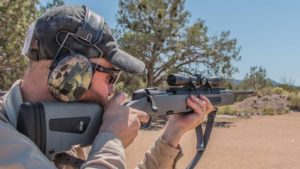 Can you pass a rifle shooting test developed in 1923?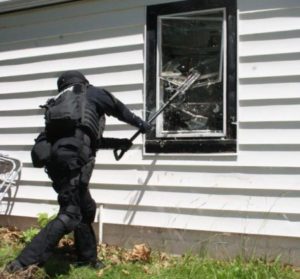 For my police readers, especially those of you with SWAT jobs. Here is a high quality analysis of a recent failed breach of a door in Alaska. Read the article and pay attention to the author's suggestions.

Short Barrel Shepherd provides a cleaned up and edited copy of the September 17th St. Cloud, Minnesota terrorist attack. A man wearing a security guard uniform attacked and stabbed several people. He was stopped by an off-duty cop (and firearms instructor) who ended up shooting him six times with a Glock 19. For more details, check out the press conference given by the investigators.
If you watch the video, you'll notice that the terrorist did something very strange. After being shot several times, he got up and charged at the officer while walking backwards. I had never seen a criminal do this before. Legendary trainer Marcus Wynne informs me that this technique is taught in the Hamas training camps as a method of exploiting indecisive police officers. Marcus says Hamas got the idea from the IRA back in the 70s and 80s. Interesting stuff and something you should be prepared to deal with.
Gabe Suarez has some valuable insights on the incident as well.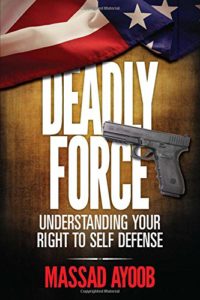 This is one of the best books on the market covering the legalities of using a firearm for self defense. Every single gun owner should have a copy in his library. The book just became FREE if you are an Amazon Unlimited member. Thanks to Karl Rehn for finding the link and sharing it in his recent newsletter.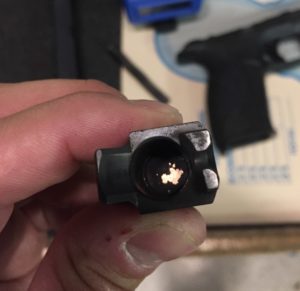 Last week, I linked to an article about squib loads. Very few people clicked on it. If you don't know about squibs, you stand a good chance of blowing up your gun and hurting yourself if you don't act properly. Here's another article that discusses how to properly handle the squib round.
* Some of the above links (from Amazon.com) are affiliate links. If you purchase these items, I get a small percentage of the sale at no extra cost to you.